Odisha government grants permission to 14 dance bars
As per the guidelines, the performers should neither wear clothes exposing the body nor should wear provocative clothes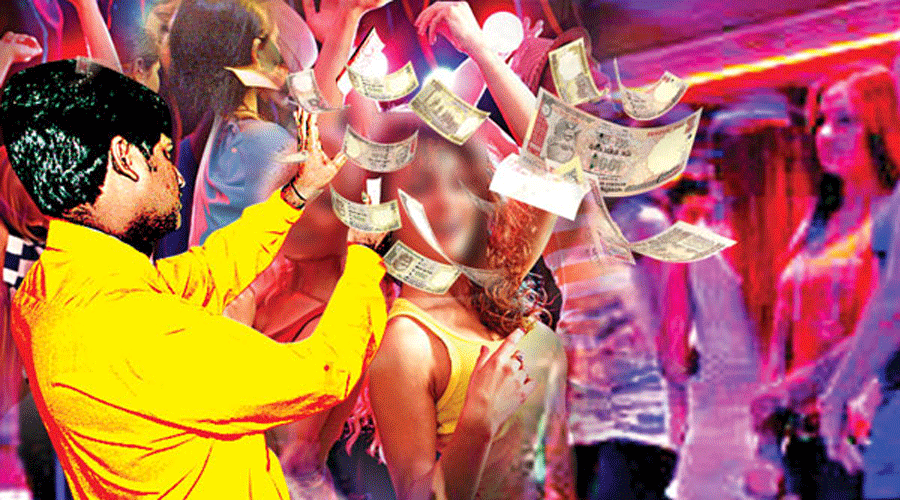 Guidelines say, if the dancers are to be awarded, there should be a ban on going near them or showering money on them.
www.anandabazar.com
---
Bhubaneswar
|
Published 13.05.22, 12:52 AM
|
---
The Odisha government has granted permission to 14 dance bars in Bhubaneswar to reopen and function till midnight. Dance bars in the capital city were closed for the past two years due to the corona pandemic.
Women above 21 years are allowed to perform dance and music till midnight.
 Deputy superintendent, excise (Bhubaneswar) Sanghamitra Pradhan told The Telegraph: "The dance bars will operate from 12 noon to 12 midnight.  We have issued 18-point guidelines for the reopening of dance bars. The performance stage should be bounded with a 3-feet high railing. There should be a minimum of five feet distance between the railing and seats for customers. Only eight dancers will be allowed to perform on the 10-12 feet dance floor."
She said: "As per the guidelines, the premises will have CCTVs installed at appropriate places. The recorded evidence cannot be tampered with and the associated hard disc memory in such CCTV must have the capacity to store data for a minimum period of three months."
As per the guidelines, the performers should neither wear clothes exposing the body nor should wear provocative clothes. "Adequate private security measures must be taken by the licensee to prevent sexual or other harassment of any woman engaged in his " On" shop," she said.
The guidelines further said: "If the dancers are to be awarded, there should be a ban on going near them or showering money on them. If any money or award is intended to be given, the same can only be collected in the name of manager of the dancer concerned or to be handed over to the manager."