Odisha cabinet approves IT policy for 2022
Under the new scheme, state government promises several incentives to attract IT industries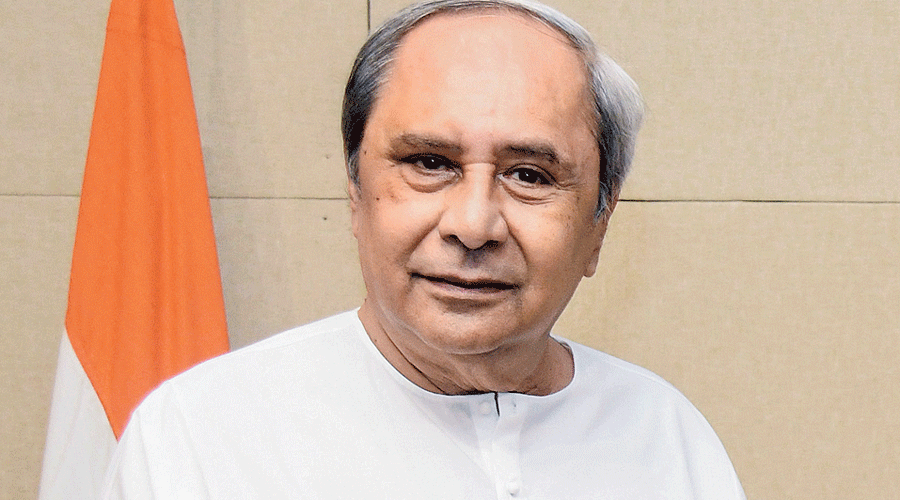 Naveen Patnaik.
File photo
---
Bhubaneswar
|
Published 20.07.22, 01:32 AM
|
---
The Odisha cabinet on Tuesday approved the IT policy for 2022 that aims to attract investment to the state, promote Centre of Excellence in engineering colleges and educational institutions.
It provides incentives to companies working with emerging technologies such as artificial intelligence, cyber security, big data, cloud computing, automation, machine learning, agri-tech, health tech education tech and other advanced technologies. The new IT policy will remain in operation for the next five years.
The approval came just 15 days after chief minister Naveen Patnaik's meeting with the top business tycoons of the Middle East in Dubai.
At Dubai, the chief minister gave the business leaders an idea of how the state was gearing up to attract investments in various fields.
Under the new IT policy, the state government promises several incentives to attract IT industries to the state. The state's capital Bhubaneswar at present houses some IT giants, including TCS, Wipro and Mindtree.
The IT policy states, "The vision of this policy is to transform Odisha into a leading destination of investment for information technology in the country and position it prominently on the global map as a preferred IT outsourcing destination propelling employment opportunities and inclusive growth."
Placing the cabinet's decision at the Odisha Assembly, the state's parliamentary affairs minister Niranjan Pujari said Odisha would provide a subsidy to any company that is interested to invest in the state.
The company will be eligible for 100% reimbursement on stamp duty, registration fee or conversion fee. It will also be able to avail incentives in use of power.
"Twenty-five per cent of fixed capital investment will also be provided as capital subsidy limited to Rs 20 crore. Besides, 15% of the cost of developing a solar power plant subject to a maximum of Rs 25 lakh will be reimbursed," said the minister.
According to the IT policy, "Eligible lT units will be entitled to get an interest subsidy at five per cent o per annum on term loans availed from recognised financial institutions and banks, subject to a maximum of Rs 10 crores per year for a period of 5 years from the date of commencement of commercial operation."
The IT policy states, "The IT companies will avail exemption of electricity duty and electrical inspection fee for 5 years. There will be reimbursement of electricity tariff at 30% for 3 years capped at Rs 35 lakh per unit."
"Under the land subsidy category, there will be 100% exemption of stamp duty on the first transaction and 50% exemption on second transaction on lease sale agreement of land or built-up space allotted by the Government. The eligible units will be entitled to get 100% reimbursement of conversion fee and registration fee for 1st transaction," the policy states.
Besides, the state will reimburse 100 per cent of the state component of GST (SGST) for a period of five years in Bhubaneswar Development Authority area and for a period of seven years in non-BDA areas subject to 100 per cent of their fixed capital investment.
The companies will also get reimbursed 50 per cent of internet bandwidth charges per annum subject to a maximum of Rs 5 lakh per annum for a period of two years. "The state will also provide Rs 20 lakh assistance under Biju Innovation Plan for setting and maintenance of the lab for five years," said the policy.