Odisha austerity steps for virus costs
State govt puts curbs on air travel by 'babus' to mostly holding meetings through videoconferencing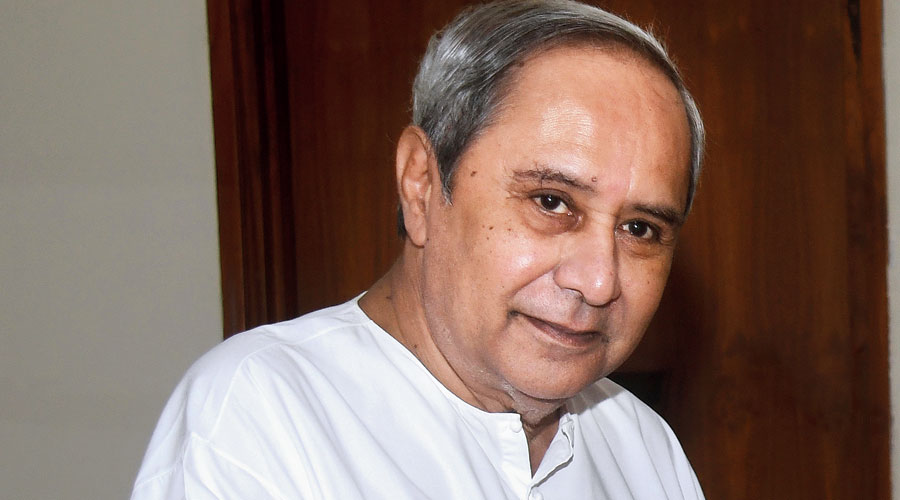 ---
---
The Odisha government has announced slew of austerity measures amid the mounting cost of fighting Covid-19 pandemic.
The Naveen Patnaik government has put curbs on air travel by "babus" to holding meetings as far as possible through video-conferencing.
The state has also put a complete ban on creation of new posts except for the health and family welfare department and a ban on employees availing Leave Travel Concession (LTC) for two years till 31st March 2022.
The finance department has issued a clarification stating that there is no ban on the ongoing recruitment process after the Opposition Congress slammed the Odisha government for freezing the recruitment.
Odisha finance secretary Ashok K.K. Meena told The Telegraph, "We have put a ban on creation of new posts only. However, the process for filling up of vacant posts will continue as usual. All the ongoing recruitment processes of the government will go on. Those posts which have not been filled for the last five-years, will be abolished as per the rule of the Government of India."
According to the notification issued by the finance department, official tours have to be avoided in general and there shall be complete ban on foreign travel in business class using government funds.
The government has also put a complete ban on journey by train in first class AC by government officers. New hiring of vehicles would require concurrence of finance departments.
"No officers while on tour shall be allowed reimbursement for occupancy in any hotel in Delhi, Calcutta, Mumbai and Chennai except when the home department has regretted availability of accommodation in the respective government bhavans or nivas," the notification said.
Purchase of new equipment, except medical equipment and equipment required for internal security, has been banned. However, equipment required for promoting digital communication can be procured with concurrence of finance department.
"There shall be a complete ban on expenditure on renovation, remodelling, furnishing and purchase of furniture and fixtures in government offices," it he notification states.
A ban has been announced on meetings, seminars, workshops and hosting of officials launch and dinner in hotels through government funds.
"Expenditure out of the provision other contingency to be kept at the minimum level. Only expenditure relating to Covid management and other essential expenditure such as purchase of officials stationary may be incurred," said the notification.
The government clarified that no new state schemes or projects to be taken up by the administrative department except health and family welfare department. However, if any scheme is essentially required for emergent public service, the same can be taken up only after appraisal by the concerned authorities.
The Congress on Wednesday organised a rally near the Congress Bhavan protesting the decision, saying the government cannot jeopardize the future of our youths.