OBC veteran Jagdish Thakor made Gujarat Congress chief
Sources said Hardik Patel, the working president, would remain a prominent face and would be accommodated in the election committees to be announced later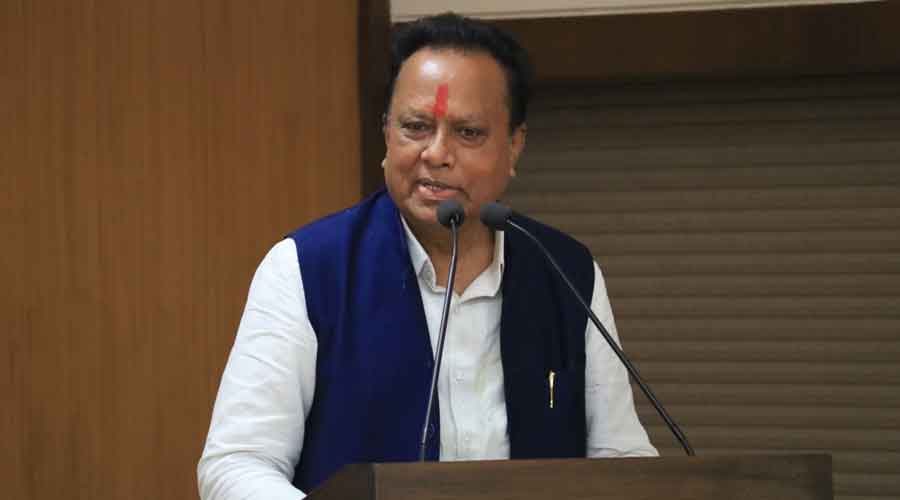 Jagdish Thakor.
Twitter/@jagdishthakormp
---
New Delhi
|
Published 04.12.21, 02:31 AM
|
---
The Congress has opted for experience by picking Jagdish Thakor, 64, as the new Gujarat Congress president in a clear message that the party intends to return to its traditional support base after the attempt to cultivate the powerful Patidar community failed. 
The Congress had invested heavily in the young Hardik Patel to tap into the anger of the Patidar community against the BJP but the political situation has changed over the years and the Opposition party on Friday chose a veteran OBC leader to lead the fight in the critical Assembly elections next year.
Sources said Hardik, the working president, would remain a prominent face and would be accommodated in the election committees to be announced later.
The Congress has traditionally relied on tribals, Dalits and OBCs in Gujarat. It has chosen a tribal leader, Sukhram Rathwa, as the legislature party leader.
While Thakor, who has strong influence over his community, is a two-term MLA and a former MP, Rathwa is a four-time MLA. Both Thakor and Rathwa met Rahul Gandhi on Thursday along with Gujarat unit in-charge Raghu Sharma before the formal announcement on Friday. 
Entrenched Congress leaders had objected to what they perceived as undue importance to the young Alpesh Thakor, who had joined the party just before the last Assembly polls, by ignoring Jagdish Thakor and the results showed the gamble didn't yield electoral dividends. Alpesh betrayed Rahul soon after and joined the BJP. Jagdish Thakor had resigned from all party posts in 2016 and decided to work as an ordinary worker.
The sources said a consensus was evolved among senior leaders before choosing the new leader and the majority had approved the decision.
The Congress hasn't been able to dent the BJP's impregnable fortress, remaining out of power for the past 26 years in Gujarat, resulting in the emergence of Narendra Modi who decimated the party at the national level.
The Congress performed well in the last Assembly elections but Modi managed to save the unpopular government by staking his personal prestige. The Congress has lost considerable ground in the last five years and the new team faces an uphill task now to get back into reckoning.