NRC: Former MLA Ataur Rahman Majharbhuiya and children don't make it to list
Majharbhuiya expressed serious concern about the NRC and said the exclusion of his name had cast a cloud on the authenticity of the process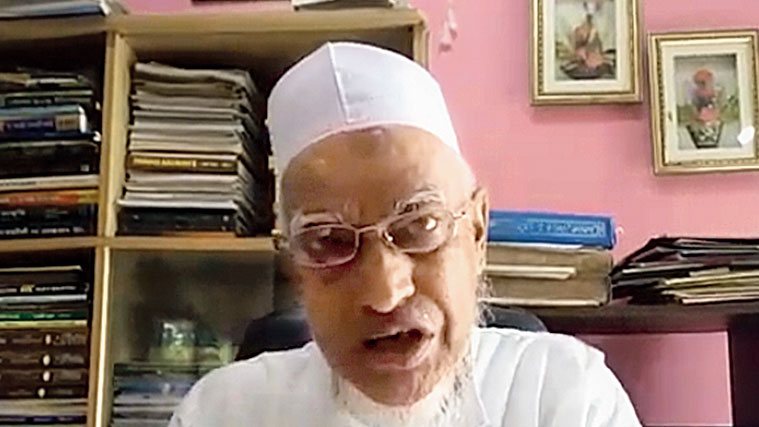 ---
Published 31.08.19, 10:01 PM
|
---
Guwahati: The names of former Katigorah All India United Democratic Front MLA Ataur Rahman Majharbhuiya and his son and daughter did not appear in the National Register of Citizens list published on Saturday.

Majharbhuiya expressed serious concern about the NRC and said the exclusion of his name had cast a cloud on the authenticity of the process. He said the names of his son Nazir Ahmed and daughter Moriyam did not appear in the list while his other married daughter Rahima's name was there. He said he would fight legally.
Majharbhuiya was elected to the Assam Legislative Assembly in 2006 and 2011 on an AIUDF ticket. He later joined the Congress, contested in 2016 and lost to the BJP.
Majharbhuiya, 70, is from Cachar district. Sources said he spent his childhood at Jainagar in Cachar district and later settled in nearby Berenga village. He did his masters in Islamic education from Badarpur's Deorail Title Madrassa. He taught Arabic in a madarsa and took voluntary retirement to join politics. He is the editor of Nedaye Din, the mouthpiece of the Northeast India Emarat-e-Shariah Nadawatut Tamir, a socio-religious and cultural organisation.
Cachar deputy commissioner Laya Madduri told The Telegraph that she knew Majharbhuiya's name was missing from the list and that his hearing was held in Karimganj.
Former Silchar MP and All India Mahila Congress president Sushmita Dev said this was strange because when she was a school student, Majharbhuiya would regularly visit her home to meet her father, the late Santosh Mohan Dev.
AIUDF Karimganj district committee president Azizur Rahman Talukdar said the exclusion of Majharbhuiya's name was very sad.
Mantu Debroy (who was previously called Rabindra Debroy), former publisher of a Silchar vernacular newspaper, also found his name missing from the list. He said he had submitted an affidavit related to the name-change. He said he was the publisher of the paper even before 1966.
In Hailakandi, 65-year-old Lila Rani Dey also found her name missing from the list with a "rejected" status. She served as a nurse for more than 33 years in the health department. The names of all her brothers and sisters have appeared in the list.
Karimganj's retired army havildar Bimal Choudhury, who now works in the railway police, found his name missing from the list even after submitting his legal legacy and attending a hearing.