Railway clocks 97% punctuality in July
Substantial improvement over the same period in 2019-20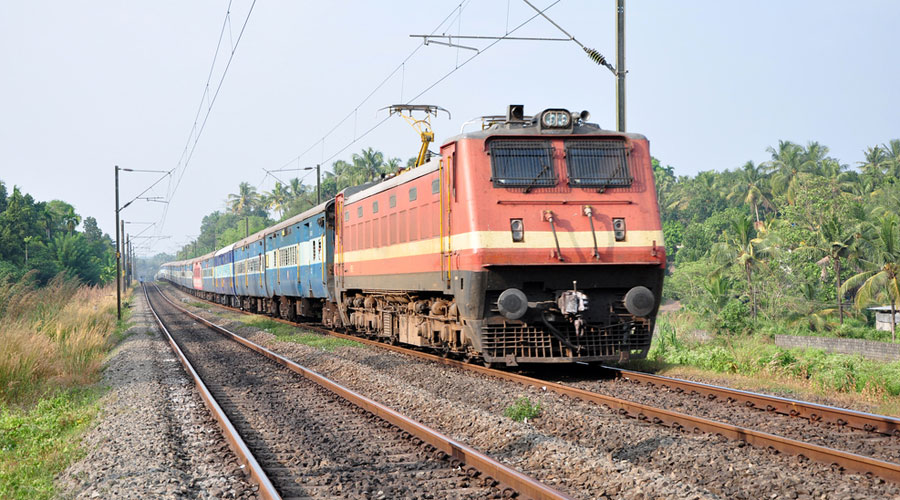 ---
---
North Central Railway has maintained safe and efficient train operations by clocking its highest punctuality rate of 97.02 per cent in July this year, according to a release. It also recorded an overall punctuality of 92.67 per cent in the period from April to July, a substantial improvement of 68 per cent over the same period in 2019-20.
NCR also loaded 1.37 million tonnes of freight in July this year, 10,000 tonnes more than July 2019. NCR also achieved the highest average speed of 47kmph for goods train in July this year, the release said. The overall average speed of 43kmph of goods trains between April and July was an improvement of over 80 per cent during the corresponding period in 2019-20, it said.
On the rolling stock maintenance front, Allahabad division of the NCR achieved a routine overhauling (ROH) outturn of 192 wagons in July this year surpassing the previous highest of 183 wagons set in February. The release said the Agra division managed to commission four reliable and fail-safe modern signalling systems in the Bhandai-Etawah section in July, much ahead of the target date of October 31. This will improve safety and efficiency in operations through token-less reception and dispatch of trains in the Bhandai-Etawah section, it said.
The Jhansi division also successfully conducted the first engine rolling in a 9km stretch of the newly constructed third line in the Birlanagar-Rayaru section on July 30.
The Commission of Railway Safety has accorded sanction for 130kmph train speed on 759km of the Ghaziabad-Pt Deen Dayal Upadhyaya (Mughalsarai) section and 120kmph speed on 503km of the Lalitpur-Bina section. NCR said it has the highest semi-high speed rail network among all zones and is running more than 100 trains at an average speed of 130kmph.
The release said 60,000 dedicated workers, under the guidance of NCR general manager Rajiv Chaudhry and support of from principal head of departments and divisional railway managers, have made all the achievements possible during the pandemic. Chaudhry, who has additional responsibility of Northern Railway since February 1, will continue to look after it for the next three months, according to a Railway Board order dated July 31.