Nominal rise in health cash
The increase is nominal in relation to scale of services the govt has said the health and wellness centres will deliver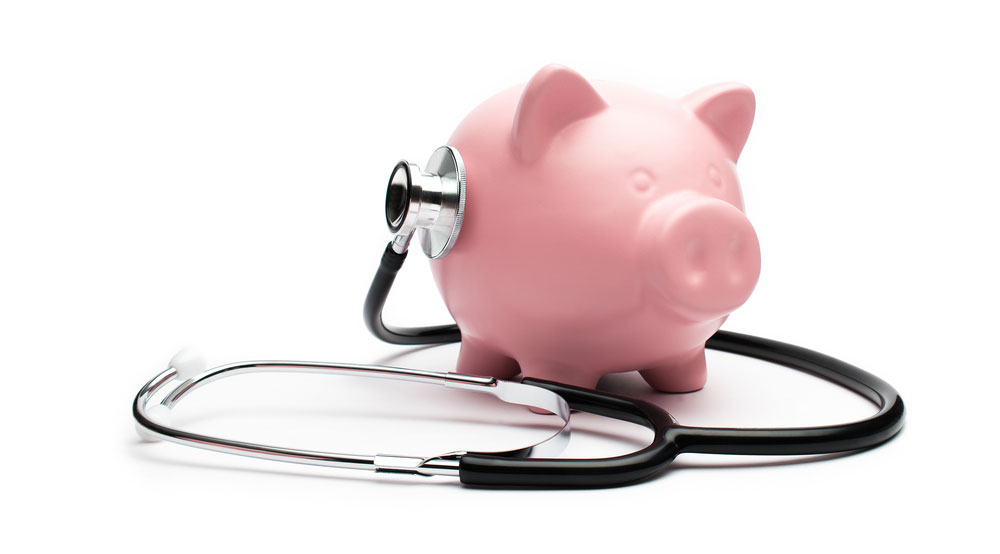 The outlay for the Ayushman Bharat-Pradhan Mantri Jan Aarogya Yojana (PM-JAY) scheme launched last year is Rs 6,400 crore, a 2.5-fold increase over Rs 2,400 crore in 2018-19
(Shutterstock)
---
New Delhi
|
Published 02.02.19, 11:28 AM
|
---
The Centre's interim budget has more than doubled its allocation for the scheme that covers hospitalisation costs for the poor, but public health experts are concerned about lack of substantial increases to primary and preventive health care.
The budget, presented in Parliament on Friday, has proposed an outlay of Rs 61,398 crore for health during 2019-20, a 13 per cent (Rs 7,098 crore) increase over the revised expenditure of Rs 54,302 on health for 2018-19.
The outlay for the Ayushman Bharat-Pradhan Mantri Jan Aarogya Yojana (PM-JAY) scheme launched last year is Rs 6,400 crore, a 2.5-fold increase over Rs 2,400 crore in 2018-19. The PM-JAY provides free hospitalisation services to more than 10 crore poor households across the country, or about 40 per cent of India's population.
But sections of health experts pointed out that the Rs 4,000-crore increase for the PM-JAY scheme alone makes up 56 per cent of the proposed overall hike for health while primary and preventive health-care programmes have received nominal increases.
The allocation for the National Health Mission that includes diverse services — from immunisation and trauma care to proposed health and wellness centres — is Rs 31,745 crore, a 3.5 per cent increase over 2018-19's revised expenditure of Rs 30,683 crore.
"In real terms, this 3 per cent increase is negative," Selvaraj Sakthivel, director of health economics, financing and policy at the Public Health Foundation of India, New Delhi, told The Telegraph. "This is a cause of concern."
The Narendra Modi government and the Union health ministry, while announcing the launch of the PM-JAY last year, had also pledged a nationwide network of 150,000 health and wellness centres to provide comprehensive primary and preventive health-care services.
These health and wellness centres are expected to provide free essential drugs and diagnosis covering maternal and child-care services communicable and non-communicable diseases, dental services, geriatric care, palliative care and simple medical conditions.
The interim budget for 2019-20 has allocated Rs 1,349 crore for the health and wellness centres, a 33 per cent (Rs 400 crore) increase over the revised expenditure of Rs 1,198 crore for 2018-19.
Health sector analysts say this increase is nominal in relation to the scale of services that the government has said the health and wellness centres will deliver. The budget has also lowered central allocations to the national programme for the prevention and control of cancer, cardiovascular diseases, diabetes and stroke to Rs 175 crore from the revised expenditure of Rs 295 crore in 2018-19.
"It is good the government has increased investment for hospitalisation care but robust primary and preventive health services are also critical," said Shravan Subramanyam, the managing director for India and neighbouring markets at Roche Diagnostics India.
Following the announcements about health and wellness centres last year, Subramanyam said, "expectations were high" for the 2019 proposals on health care. "Some inclusions on outpatient care and diagnostics would have been great."
Public health experts have long called for strong primary and preventive health services that could over time reduce the number of people who require tertiary level services — through the early diagnosis and management of non-communicable diseases.
"The focus for now appears to be on covering hospitalisation costs," a public health specialist said. "This is a populist move, what else could we expect in an election year?"
The Centre has also allocated no outlay for anti-microbial resistance, or activities to curb the emergence of drug-resistant bacteria, for a second consecutive year.
The health ministry had in 2017 announced a national plan to tackle anti-microbial resistance. But while the initiative received Rs 0.77 crore in 2017-18, it had no allocation for 2018-19 and, now, for 2019-20.
"I am surprised," said Ramanan Laxminarayanan, founder director of the Centre for Disease Dynamics Economics and Policy, a Washington DC and New Delhi-based research think tank. "The commitment by India in international fora is to take the problem of antimicrobial resistance seriously."