No research is no bar for speech
Senior RSS leader without a degree has addressed as chief guest a conference on 'research methodology' organised by Central University of Haryana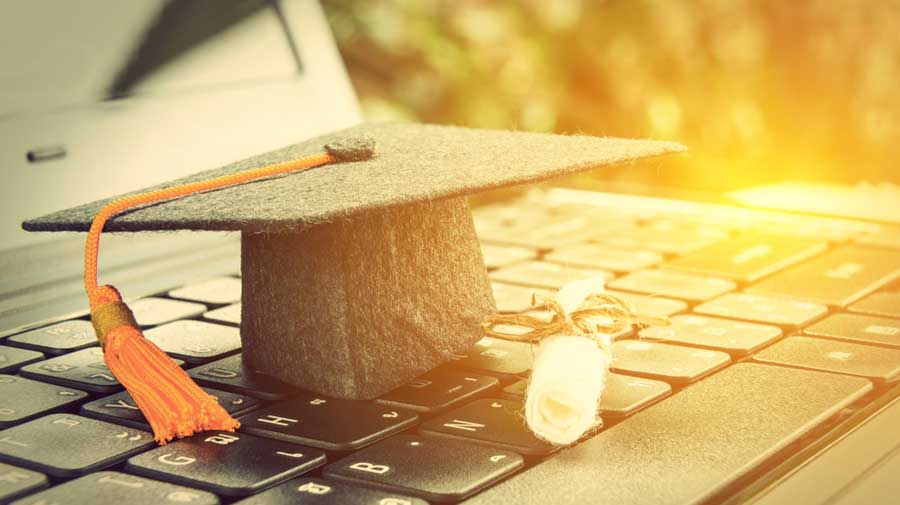 ---
---
A senior RSS leader without a research degree has addressed as chief guest a conference on "research methodology" organised by the Central University of Haryana, Mahendragarh, prompting several academics to criticise the choice and wonder whether it came under government pressure.
Sunil Ambekar, RSS sah-prachar pramukh, delivered his speech over videoconferencing shortly after the weeklong event's inauguration on Friday. He spoke on what the objectives of research should be.
Several academics from various universities, however, said the topic demanded a discussion on the more technical subject of new research tools and techniques — a crucial issue in Covid-hobbled times.
"The maxim 'for the happiness of the many, for the welfare of the many' should play a pivotal role in determining the aim of research," a university release quoted Ambekar as having told the conference.
Ambekar said: "Passion to work diligently for research, affirm originality of research (sic) and to work on new ideas is absolutely necessary."
He also stressed the need to find ways in which research can benefit the "economy" along with "society and the country", the release said.
The conference was organised in collaboration with the Indian Council of Social Science and Research, a central government agency that funds research.
Ambekar has an MSc in zoology but no formal research degree such as a PhD or MPhil. He is the author of a book, RSS: Roadmaps for 21st Century, and a former national organising secretary of RSS student arm ABVP.
Ambekar defended the university's decision to invite him.
"We are in the era of integrated academics; we are not in the era of isolated and fragmented academics. There is a need for integration between society and university," he told The Telegraph.
"I have been a social worker for 30 years. Interactions with social workers are very important for research. The conference had several technical sessions on research methodology issues. I did not speak on research techniques, I spoke on what society needs. Universities are (part of) society after all."
He said his research credentials cannot be questioned because he had done a lot of research while writing his book.
Delhi University executive council member Rajesh Jha, however, said the Haryana university could have invited Ambekar to any other event but not a conference on research methodology, "which is a purely academic area".
"Having Ambekar as chief guest at an academic conference amounts to compromising academic standards. A well-known expert should have been invited as chief guest," he said.
A retired professor from the Hyderabad Central University, who wished to remain unnamed, said "research methodology" referred to the "techniques for framing questions, deciding sampling, doing field studies and analysing data".
He said the subject had become extremely relevant with the Covid-19 crisis hindering field and laboratory work. "The institution should have invited someone with domain knowledge as chief guest," he said.
Five other academics this newspaper spoke to also disagreed with the choice of chief guest for the conference, but one defended it.
"It is a regular phenomenon in most universities these days to invite ideologues instead of scholars and academics to seminars and conferences," Shyam Menon, former vice-chancellor of Ambedkar University, Delhi, said.
"In the process, scholarly public discourses are giving space to ideology. The greatest danger is that it is undermining intellectual enterprise."
However, Badri Narayan, director of the Govind Ballabh Pant Social Science Institute, Allahabad, defended the invite to Ambekar, saying interactions with social and political activists were part of social science research.
"One of the roles of the social sciences is to understand the actions of social activists who reshape the change of society in their own way. If the activists are speaking in institutions, there should not be any problem. How much you are going to take from their speech and how you are going to interpret it is up to you," he said.
"Inviting Sunil Ambekar or any other political person to an academic discussion will not dilute the stature of the institution. A host of speakers from different domains like politics and public life, (including) academics of high repute, and interactions with them will add value," he said.
A DU teacher said the invite to Ambekar was "another example" of "the government and the RSS interfering in universities' functioning and giving them directions".
The University Grants Commission, the higher education regulator, has been asking universities from time to time to observe occasions such as "Surgical Strike Day" and "Yoga Day", promoting issues close to the ruling establishment's heart.
An email sent to Central University of Haryana vice-chancellor R.C. Kuhad for his reaction to the critics' concerns evoked no response. Called on his mobile, Kuhad sought the list of academics criticising the decision to invite Ambekar.
"Send me the list of the academics with details," he said.