No Durga Puja in UP, Ram Leela to be held
A matter of 'ancient tradition of India' over 'pandemic' for CM Adityanath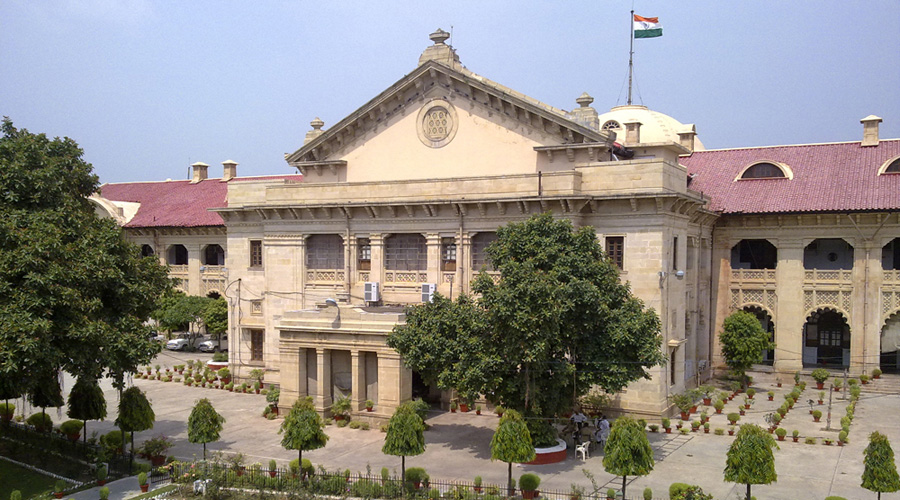 ---
Lucknow
|
Published 30.09.20, 12:49 AM
|
---
The Yogi Adityanath government has decided not to permit public celebration of Durga Puja this year in view of the pandemic but allowed Ram Leela shows to go ahead with restrictions.
Allahabad High Court on Tuesday rejected a local Bengali welfare association's plea against the government's order to ban public celebration of Durga Puja.
Chief minister Adityanath was quoted as saying during a meeting with officials on Monday night where the decisions were taken: "There will not be any public celebration of Durga Puja in the wake of Covid-19. No pandals will be installed. People can celebrate Durga Puja privately in their homes. Ram Leela shows will, however, happen because it is an ancient tradition of India."
Bengali community members later pointed out that publicly celebrating Durga Puja in pandals was also a centuries-old tradition.
Lord Ram is an emotive issue for the BJP, especially in the heartland state. This has also been the launch pad for the party's rise, with the Ram temple movement that began in the early 90s culminating in the Supreme Court last year handing over the disputed land in Ayodhya for the construction of a Ram temple and the BJP, led by Prime Minister Narendra Modi and Adityanath, laying the foundation for a grand shrine in a ceremony held amid the pandemic on August 5. 
Durga Puja will be celebrated from October 23 to 26. Shows of Ram Leela, the traditional dramatic reenactment of the life of Lord Ram, are staged over several days during the same time on Dussehra, which falls on October 25.
According to an estimate, over 15,000 big and small Durga Pujas are organised in Uttar Pradesh. Around 80 per cent of the big pujas are organised by Bengalis. Over one lakh families in the state are involved in making idols, and they run their families the whole year with their earnings during the festive season.
Bhojpuri actors turned BJP parliamentarians Manoj Tiwari and Ravi Kishan have already announced that they will organise and participate in Ram Leela this year too.
The government has said that not more than 100 people will be allowed at each Ram Leela show to ensure physical distancing. These shows are usually attended by over 1,000 people. Those attending will have to wear masks and sit 2 metres apart. Shows will be live-streamed online, too.
The government's decision has dismayed the Bengali community in Uttar Pradesh.
P.K. Roy, the secretary of the Bengali Welfare Association in Allahabad who had moved the high court against the decision of the Adityanath government, said: "The people of Uttar Pradesh, particularly the Bengali community, who organise the Puja are disillusioned. We are educated people and know how to follow physical distancing rules and other Covid protocol. Whatever the state government has done is unfortunate."
"Governments went ahead with entrance exams for medical and engineering courses. Many public celebrations have been held in the state, but the many centuries-old tradition of setting up pandals to celebrate Durga Puja has been banned. The state government has disrespected our devotion for Goddess Dugra, who is our mother," Roy added.
Vijay Chandra Srivastava, counsel for the association, said: "The division bench of Allahabad High Court where the case was heard has refused to interfere and suggested that the association discuss the issue with the state government. We will move the Supreme Court seeking permission to organise Durga Puja in pandals at public places as usual."