No benefit from plasma: ICMR study
The trial involved 464 Covid-19 patients in 39 public and private hospitals across India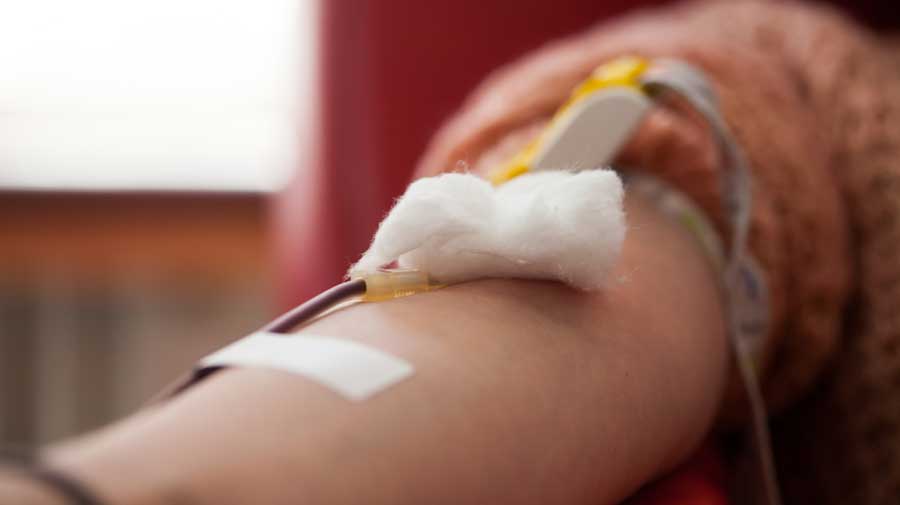 ---
---
Convalescent plasma was unable to reduce mortality or severe illness among coronavirus disease patients, India's health research agency said on Tuesday, reporting the outcome of a nationwide clinical trial of the experimental therapy prescribed for Covid-19.
The Indian Council of Medical Research said the trial did not find any difference in the mortality or severe disease between Covid-19 patients who had received the best standard care and those who had received convalescent plasma along with best standard care.
The use of convalescent plasma did not translate into any meaningful clinical benefits, Aparna Mukherjee, a senior ICMR researcher, and her collaborators from across the country said in a paper posted on medRXiv, an archive for research papers, but not peer-reviewed yet.
The trial involved 464 Covid-19 patients in 39 public and private hospitals across India. Convalescent plasma is a substance that is extracted from the blood of people who have recovered from the infection and that contains antibodies against SARS-CoV-2, the virus that causes Covid-19.
The clinical trial found that 34 (13.6 per cent) of 235 patients who received convalescent plasma along with best standard care died while 31 (14.6 per cent) of 229 patients who received only the best standard care died. The difference is not statistically significant. In both groups, 17 patients had severe illness.
Researchers say India's no-benefit findings mirror the results from other countries, particularly a clinical trial in the Netherlands that was prematurely terminated after enrolling 86 patients and not finding any effect on mortality or disease severity. An independent review of 20 studies worldwide had found no clear benefit of plasma therapy on Covid-19 mortality.
Doctors say the ICMR findings are important and have direct implications for clinical practice in India.
Although the Union health ministry had asserted that convalescent plasma is experimental and needs to be used with caution, many doctors have been concerned about unwarranted enthusiasm and sale of plasma in the black market at exorbitant prices across India.
"Plasma therapy consumes a lot of time, effort, money and resources — the collection and storage of plasma and the process of measuring antibodies are all resource-intensive," said Shri Prakash Kalantri, professor of medicine at the Mahatma Gandhi Institute of Medical Sciences, Wardha.
"This trial shows the intervention is not worth the resources it consumes," said Kalantri who was not associated with the clinical trial but which he has described as a "well-designed trial" that enrolled a representative sample of patients from across the country.
Kalantri, who has earlier questioned the ICMR's decision to prescribe hydroxychloroquine as a medication to prevent Covid-19, said the ICMR and its researchers deserved "unfettered praise" for designing and executing a clinical trial that addressed an experimental therapy for Covid-19.
"Negative results are as important in medicine as positive results," he said.
"The results are discouraging," said Dipyaman Ganguly, a clinician-researcher at the Indian Institute of Chemical Biology, Calcutta, who is involved in an independent smaller plasma trial in Calcutta.
Doctors say the findings also point to the need for caution before rushing into a therapy even during a pandemic. "Plasma banks have come up across the country, but we now know plasma is not a magic bullet the way some had tried to portray it," said Oommen John, a public health specialist at The George Institute for Global Health.