Nitish expels Kishor and Varma
The expulsions were described as 'disciplinary action'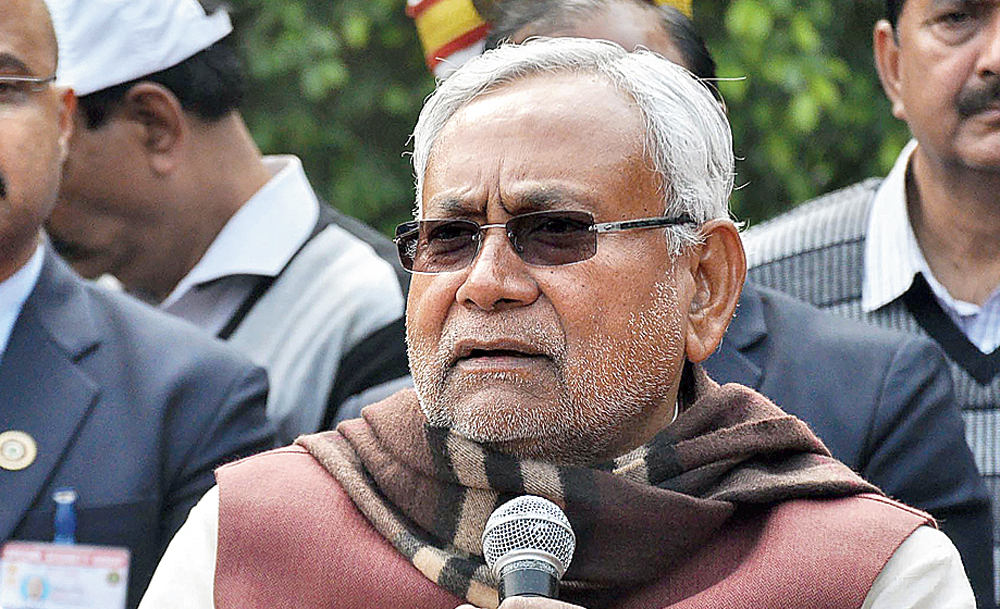 ---
Patna
|
Published 29.01.20, 09:11 PM
|
---
The Janata Dal United on Wednesday expelled its national vice-president Prashant Kishor and national general secretary and spokesperson Pavan K. Varma, who have both been speaking out against the new citizenship matrix and ally BJP.
JDU secretary general K.C. Tyagi announced the expulsions, describing these as "disciplinary action".
Kishor and Varma have been stripped of primary membership of the party and all other responsibilities with immediate effect.
They had been opposing the Citizenship (Amendment) Act, the National Register of Citizens (NRC) and the National Population Register (NPR), and exhorting the party to clarify its stand on the issue.
On Tuesday, Kishor accused party president Nitish Kumar of lying when Nitish said that he was inducted into the JDU on the request of BJP leader Amit Shah.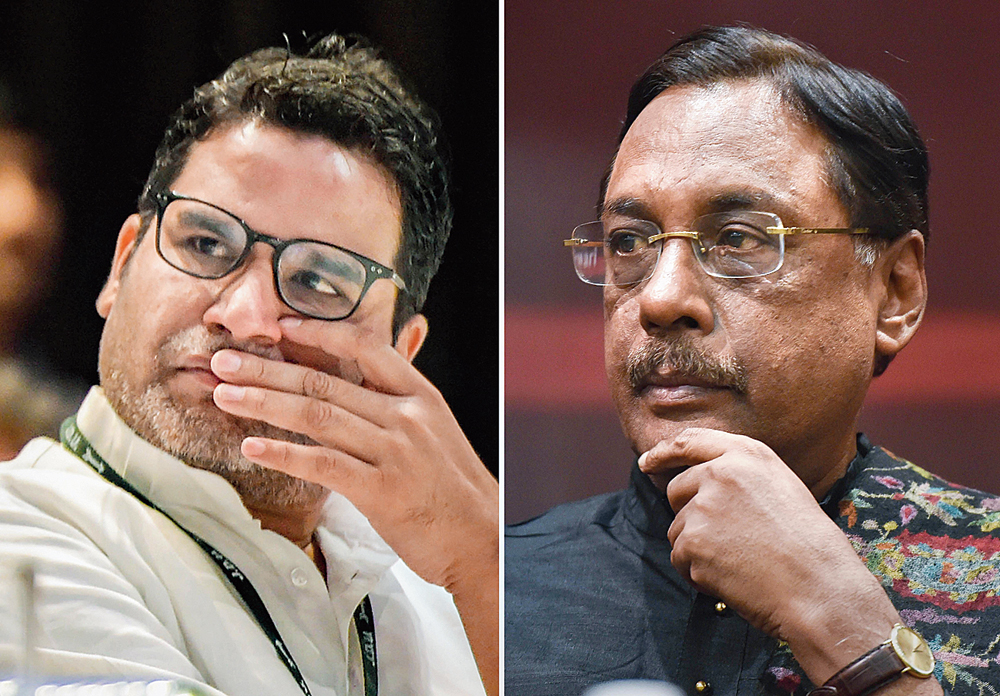 Earlier, Varma had written an open letter in which he opposed the JDU's alliance with the BJP for the Delhi Assembly elections, asked the party to take a stand on the CAA-NPR and revealed that Nitish would in private conversations criticise the BJP and the RSS as pernicious to the country.
Tyagi in his statement said: "Discipline, party's decision and loyalty to party's leadership are the basic tenets. While reacting to our national president's comments… Prashant Kishor used disparaging words…. It is necessary to relieve him from the party so that he does not fall further."
He added: "Pavan Varma was given more respect by Nitish Kumar than he should have been given. Writing a letter to the party president, making it public and mentioning personal things in it show that he does not accept party's discipline."
Reacting to the expulsion on Twitter, Kishor and Varma thanked Nitish.
"Thank you @NitishKumar. My best wishes to you to retain the chair of chief minister of Bihar. God bless you," Kishor wrote.
Varma said: "Thank you Nitish Kumar ji for freeing me from my increasingly untenable position of defending you and your policies. I wish you well in your ambition of being CM of Bihar at any cost."
Kishor was inducted into the JDU by Nitish in 2018 and was elevated soon after to the post of party's national vice-president, making him de facto number two. Varma is an author and former diplomat, who was inducted as Rajya Sabha MP after taking voluntary retirement.