Nirmala Sitharaman shoots back on Chidambaram's charges
Finance minister says: 'The contempt, the slight, the indifference, the subtle tongue-in-cheek… therefore I had to come out fairly strongly on this'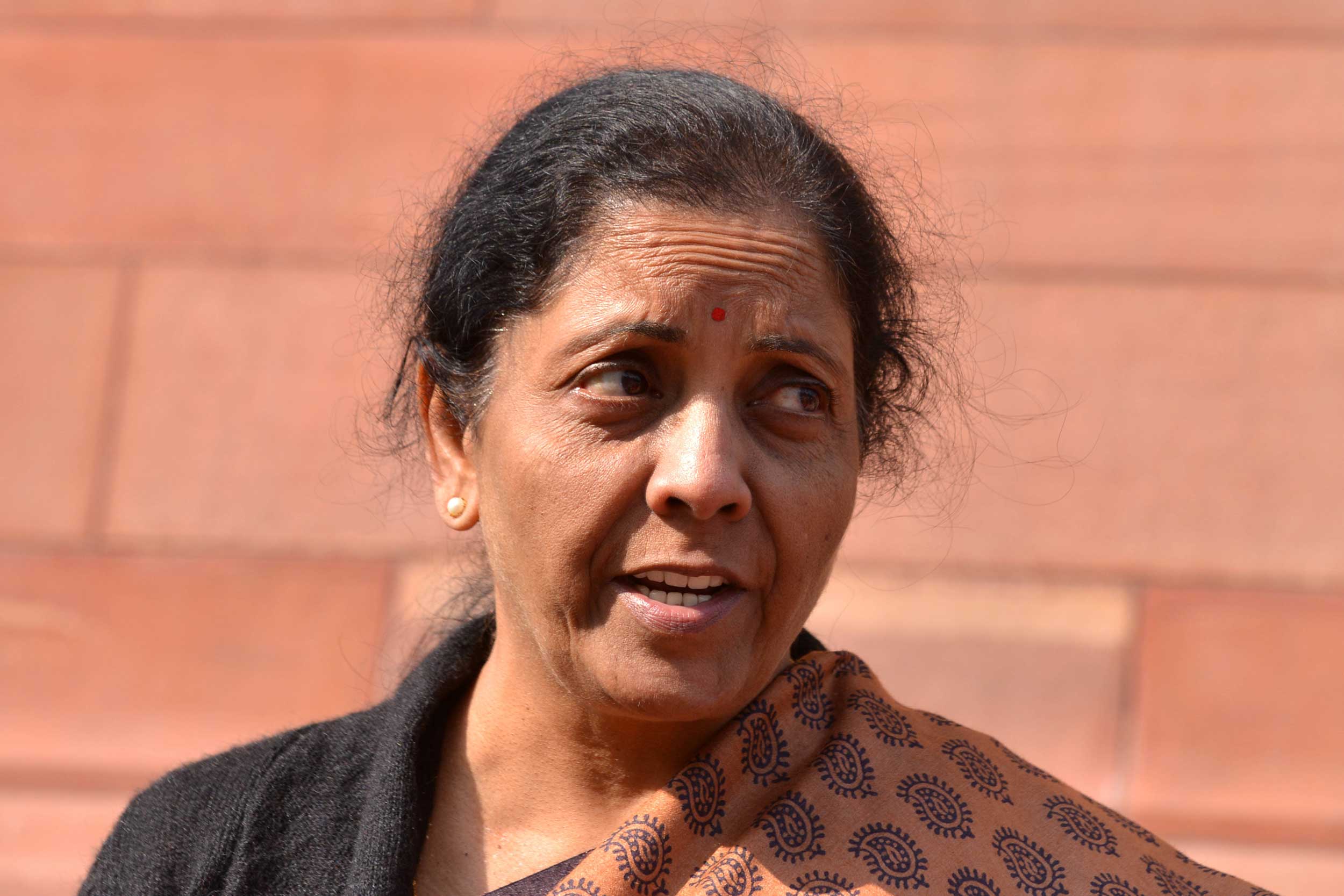 Nirmala Sitharaman
Telegraph file picture
---
New Delhi
|
Published 12.07.19, 07:08 PM
|
---
Finance minister Nirmala Sitharam today came to Parliament with a sarcasm-dripping rebuttal to P. Chidambaram's charge that her maiden budget was 'insipid' and lacked a 'bold approach'.
"The contempt, the slight, the indifference, the subtle tongue-in-cheek… therefore I had to come out fairly strongly on this," Sitharaman said on Friday.

Yesterday in the Rajya Sabha, former finance minister Chidambaram had mocked the $5-trillion economy target of the BJP government. "It doesn't require a Prime Minister or a finance minister, it will double. Why? It is the magic of compounding. Every moneylender knows this," Chidambaram had said.
Sitharaman today asked: "If that indeed is the case, why are all of us here? Why should there be a government? Is that why during UPA no attention was given to economy but scandals were going on. All attention there, economy will anyway double." 
She added: "In the first 60 years of the country did it double every two years?" 
Chidambaram had called the projections and targets about Customs, Excise, GST and Income Tax in Sitharaman's budget unrealistic. "For last year, income tax collection increased by 7.1%, for the new year the finance minister is projecting income tax collection will rise by 23.25%. If you achieve that you will rank with the Olympian pole vaulter," he had said.

Sitharam shot back today. "Compare like with like. He has taken the figure of 2018-19 of just Income Tax and compared it with previous year's Income Tax, STT [Securities Transaction Tax] and Corporate tax, and said oh your growth rate was this." 
She countered Chidambaram's remarks on the Custom Tax's figure what she claimed was just provisional. According to her, it would go through the CAG (Comptroller and Auditor-General) and would take a whole year before it gets confirmed. Mocking him, she said "But the 'experienced finance minister' chose to pick that number up and wanted to compare other than what I said in the budget."
"Very, very relevant questions were asked. What structural reforms you all had done? Nothing at all!" Sitharaman said sarcastically. "The Goods and Service Tax is the biggest reform we have done. Isn't that a structural reform. Isn't that a structural reform,. Has he forgotten?"
When the Congress MPs protested reminding the finance minister of their role, she mocked them too. She said their prominent leader went around calling the GST "Gabbar Singh Tax" and now they wanted credit for it. Rahul Gandhi, during the election campaign, had called the GST 'Gabbar Singh Tax'.
Sitharaman then gave a long list of schemes and projects, saying these were "structural reforms" the government had initiated. 
Chidambaram had also scoffed at the supposed success of the Swachh Bharat Abhiyan. He said the scheme had only perpetuated manual scavenging.
"As per national annual rural sanitation survey 2018-19 conducted through an independent verification agency, under World Bank support to Swachh Bharat Mission Grameen, 96.5% who have access to toilets are using them. That is not the government of India saying it, but an independent organisation under the World Bank," Sitharaman replied.