National interest, British MP's visa anomaly cited
The document specifies 'e-business visa' and lists 'attend technical/business meetings' as the activities permitted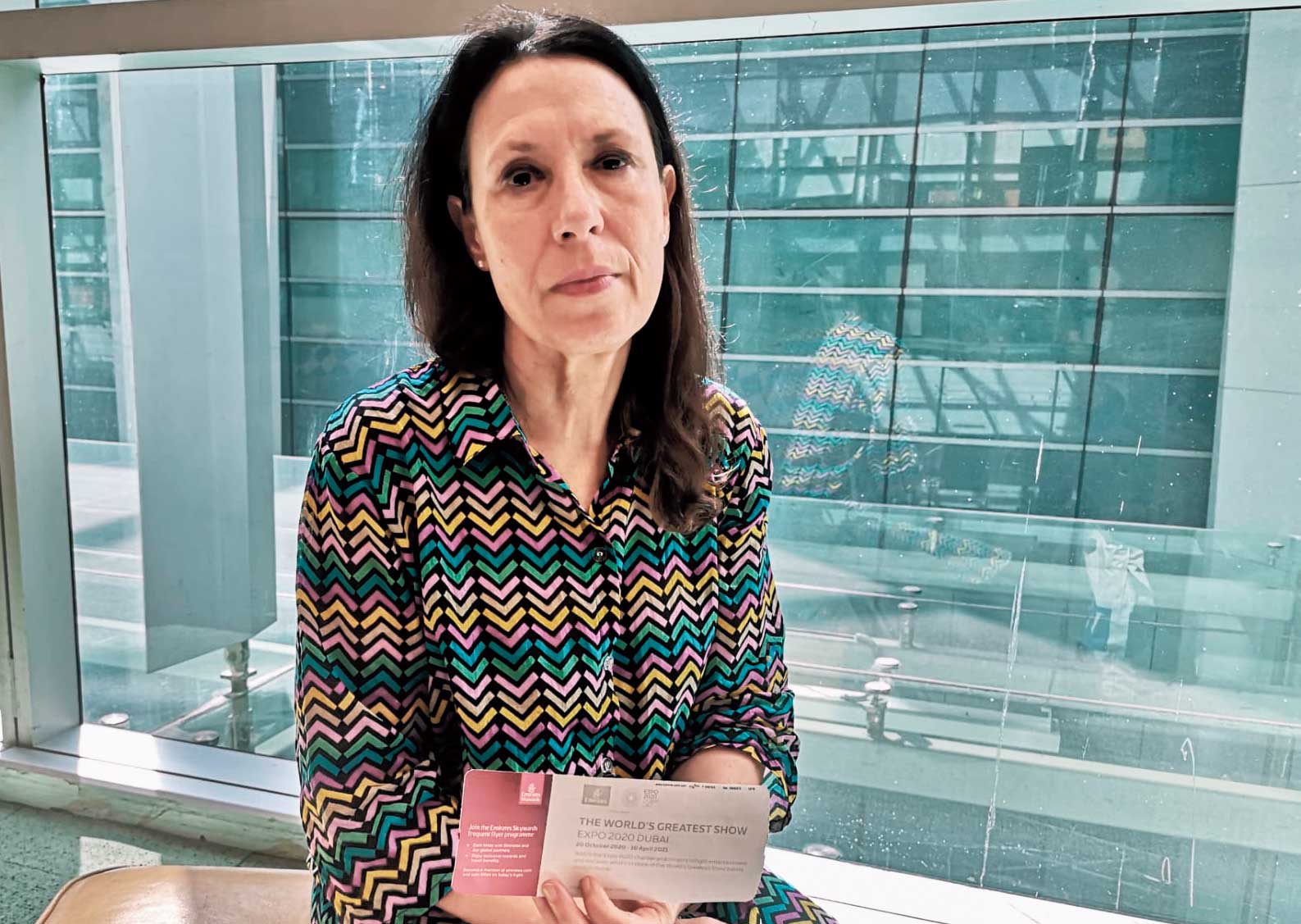 Debbie Abrahams at Delhi airport on Monday. This photograph was given to the Associated Press by Harpreet Upal, an aide accompanying the British MP
---
New Delhi
|
Published 18.02.20, 08:56 PM
|
---
The government on Tuesday said that British MP Debbie Abrahams, who was deported from Delhi airport on Monday, had faulted on two counts: her activities had gone against India's national interest and that she had tried to undertake a personal visit on a business visa.
Government sources and Abrahams put out screenshots of the respective documents to make their point. While the sources furnished an undated communication from the Bureau of Immigration rejecting her e-visa application, Abrahams tweeted a screenshot of the e-visa that had been issued to her on October 7, 2019, with a year-long validity.
The document specifies "e-business visa" and lists "attend technical/business meetings" as the activities permitted.
Abrahams had, in a statement from Delhi airport before her deportation, said she was here to visit family.
A government source said: "Her e-visa was revoked on February 14, 2020, on account of her indulging in activities which went against India's national interest. The rejection of the e-business visa was intimidated to Ms Abrahams on February 14, 2020. She was not in possession of a valid visa at the time of her travel to India and she was accordingly requested to return.
"In any case, previously issued e-business visa meant for business meetings can't be used for visiting 'family and friends', as claimed by her. This is not permitted as per the rules and a separate visa request has to be made."
The government found support from Congress Rajya Sabha MP Abhishek Singhvi who tweeted: "The deportation of Debbie Abrahams by India was indeed necessary, as she is not just an MP but a Pak proxy known for her clasp with Pak govt and ISI. Every attempt that tries to attack India's sovereignty must be thwarted."
Abrahams represents the Oldham East and Saddleworth constituency in Greater Manchester that has a sizeable Pakistani population, making it imperative for her to address the concerns of that vote bank.
Abrahams tweeted: "Again, for clarity, I am PRO human rights and social justice. I will always speak up for people who are not afforded these rights including Kashmiris on both sides of the line of control."
Two questions that remain unanswered are why she chose to travel despite intimation of the visa rejection and why India gave her the e-business visa in October considering that her views on Kashmir are not recent.