NEP undercuts states: Sitaram Yechury
'The draft has virtually robbed the states of their pre-eminence and given overarching powers to the Centre'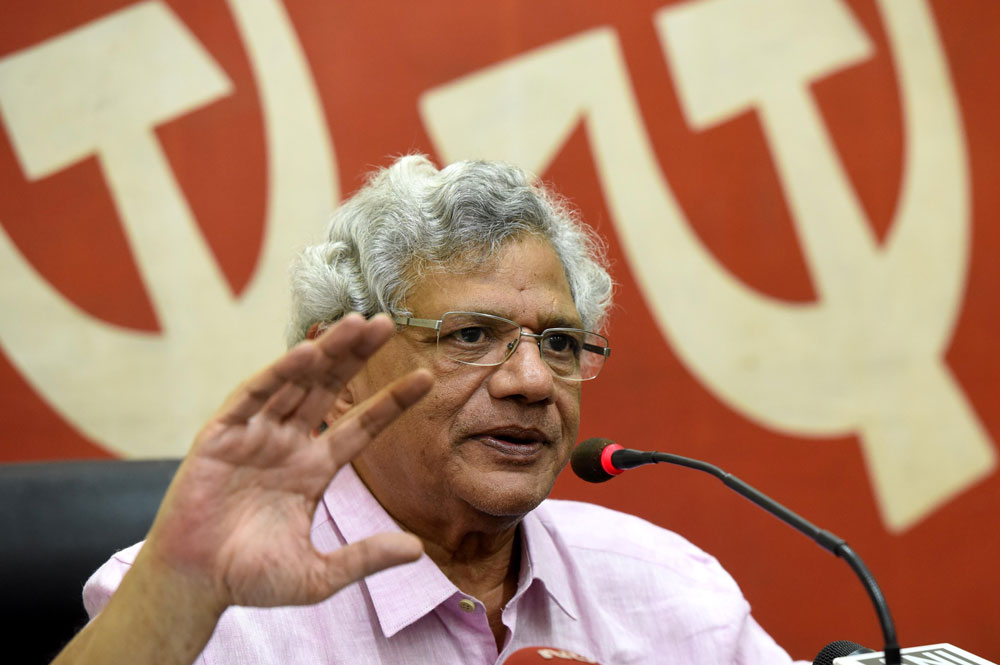 ---
New Delhi
|
Published 20.07.19, 08:29 PM
|
---
The CPM on Saturday said a proposal under the draft National Education Policy to set up an apex Rashtriya Shiksha Aayog would rob the states of their freedom in the sphere of education.
The draft policy, on which the government has sought public feedback, envisages the Aayog or National Education Commission as an apex policy body, headed by the Prime Minister, over and above the higher-education regulators.
According to the draft, the states will have similar bodies.
CPM general secretary Sitaram Yechury, however, suggested the states would be "expected to function merely as local-level units" of the Aayog, without "the freedom to establish their own priorities or position themselves critically against the policies of the Centre".
He said this was an assault on the federal arrangement under which the states enjoy equal freedom to decide on education, which is on the concurrent list.
"The draft (policy) has virtually robbed the states of their pre-eminence and given overarching powers to the Centre by creating an excessively centralised structure," Yechury wrote.
He accused the draft policy of undermining the focus on unconventional and critical thinking and free enquiry by tying value education to a Vedic belief system. The draft suggests the introduction of moral reasoning and knowledge of India in school education.
"(The) value education (proposal) invokes selective ideas and is not in consonance with a modern, democratic and secular outlook," Yechury wrote.
"Value education in the draft (policy) seems to have been held hostage to propaganda of Brahminical 'virtue'…."