Narendra Modi's niece robbed
2 unidentified miscreants snatched her handbag and sped away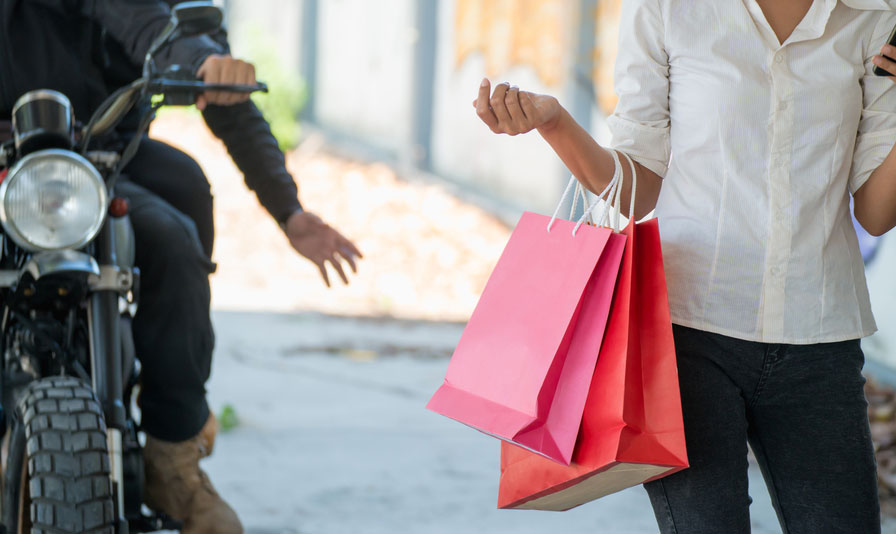 ---
---
Two bike-borne men snatched the handbag of Prime Minister Narendra Modi's niece Damayanti Ben Modi in north Delhi's Civil Lines area on Saturday morning, police said.
Damayanti, the daughter of Modi's brother, was getting off an auto-rickshaw outside the Gujarati Samaj Bhavan when her bag was snatched.
"We have registered a case following the complaint from the victim. She told us she was carrying Rs 56,000 in cash, two mobile phones and important documents in her bag that was snatched," an officer said.
A police team has been formed to arrest the miscreants and they are scanning the CCTV footage.
Sources said Damayanti returned to Delhi from Amritsar on Saturday and had booked a room at the Gujarati Samaj Bhavan.
Damayanti was scheduled to leave for Ahmedabad in the evening.
"She boarded an auto-rickshaw from Old Delhi railway station and as she was getting down near the Gujarati Samaj Bhavan, the miscreants on a bike snatched her handbag and fled the spot," the official said.
Several cases of snatching has been reported across Delhi in the past few weeks despite police claims that street crime had come down in the capital.
Delhi police report to Union home minister and BJP president Amit Shah.
Taking potshots at the Centre, Aam Aadmi Party spokesperson Raghav Chadha said the law and order in Delhi is the sole preserve and constitutional responsibility of the ministry of home affairs, under the Union government.
"With each passing day the law and order situation is going from bad to worse. The alacrity that Delhi police shows in chasing political
opponents of the BJP is completely absent when it comes to providing safety to the people of Delhi. The most recent victim of this has been the niece of our hon'ble Prime Minister," the AAP spokesperson said.