Nanny UGC wears khadi now
The advisory to use khadi came in a letter addressed to vice-chancellors of all universities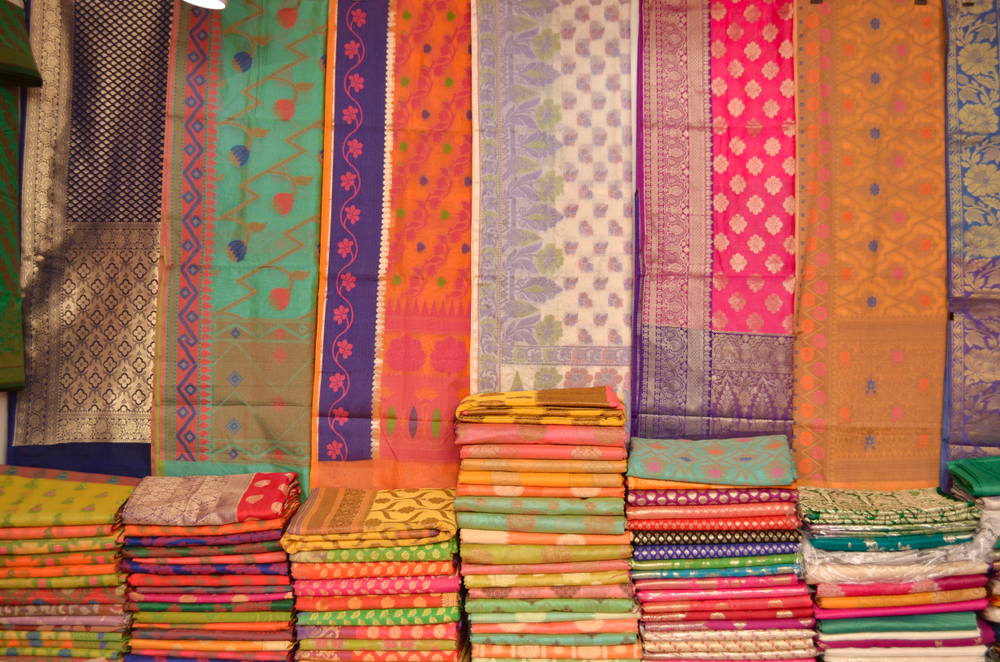 ---
---
The University Grants Commission has asked the 900-odd universities in the country and nearly 40,000 affiliated colleges to consider using khadi and other handloom products for special occasions like convocations in the latest in a series of advisories from the higher education regulator over the past year.
Several academics said the UGC was exceeding its brief with such "moral or social advisories" and "patrilineal handholding".
The advisory to use khadi came in a letter addressed to vice-chancellors of all universities.
Prime Minister Narendra Modi has "advocated use of Khadi and also emphasized revival of handlooms", said the letter from UGC secretary Rajnish Jain that appeared in the notice box on the commission's website on Wednesday.
Earlier, on August 23, the commission had written to these institutions asking them to make necessary arrangements for live viewing of a programme where the Prime Minister was to launch a "Fit India Movement" on August 29.
The advisory said every person in these institutions should walk 10,000 steps every day.
"Every person should attempt to walk 10,000 steps on 29th August and follow it up on his/her daily routine. Short video clips of the activities in campus on 29th August, 2019 may be made. Prepare and implement an institutional fitness plan, incorporating sports/exercise/physical activities for fitness into daily routine for everybody to adopt and practice," the letter said.
Prof. Andre Beteille said the UGC had been formed "to keep watch" so that institutions of higher learning don't fall below certain standards. "This is a wrong practice going on for quite some time. This is not what the UGC was set up to do," the sociologist told The Telegraph.
Prof. R. Govinda, former vice-chancellor of the National Institute of Educational Planning and Administration, a public-funded think tank, said the UGC has been issuing these letters as forwarded by the central government.
"It is not the UGC's mandate to forward whatever it receives from the government. But nobody is questioning these days. Like the media, the UGC is disseminating all that it gets from the government and all universities are implementing them."
The UGC had been started through the UGC Act with the mandate to provide funds to institutions of higher learning and ensure a certain standard in higher education.
"It is unfortunate…. In India, advisories are considered prescriptions. They are followed in letter and spirit," Govinda said.
Last month the UGC had asked institutions to do shramdaan as part of the "Swachchhata Hi Seva" campaign the Prime Minister had launched on September 11.
Another advisory, issued on August 2, had asked institutions to motivate students to plant and nurture at least one tree during their stay on the campus.
In June, the commission had asked institutions to participate in the celebration of International Yoga Day on June 21 and upload details of participants in various activities on a dedicated portal.
Early this year, in January, it asked institutions to facilitate the viewing of "Pariksha Pe Charcha 2.0", an interaction between the Prime Minister and students on exam stress.
Last November, the UGC had asked institutions to organise programmes on the Armed Forces Flag Day on December 7 to generate awareness about the sacrifices of soldiers.
Delhi University executive council member Rajesh Jha said universities are places to promote and nurture critical thinking and such "patrilineal moral advisories" went against the essence of higher education.
UGC secretary Jain defended the advisories. "The purpose of education is holistic development which relates to intellectual, emotional and social development. A person needs to know about society, national priorities, culture and heritage. If we can integrate all of these, it will be holistic education," Jain said.
He said universities are supposed to prepare students to cope with any situation in life, which made the advisories relevant.
About the advisory on khadi, he said it reflects India's culture and tradition and also celebrates Mahatma Gandhi's ideals.
"Gandhiji promoted khadi. This year is the 150th year of his birth. That way it is more relevant to spread his ideals," Jain said.