Denied privacy in prison bathroom, academic goes on hunger strike
GN Saibaba, former Delhi University professor serving life term for Maoist links, taken to jail hospital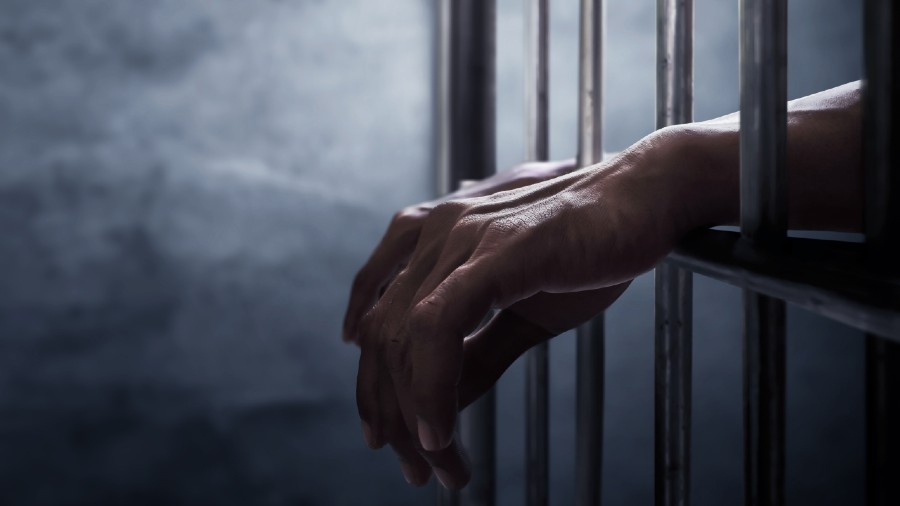 Representational image.
Shutterstock
---
New Delhi
|
Published 27.05.22, 02:10 AM
|
---
A paraplegic prisoner in Nagpur was taken to the jail hospital on Thursday after a hunger strike against CCTV cameras denying him privacy in the bathroom, a day after an Elgaar Parishad undertrial's fast for water in Navi Mumbai came to light.
G.N. Saibaba, a former Delhi University professor serving a life term for Maoist links and who uses a wheelchair, had been on hunger strike at the Nagpur jail from May 21 to 24.
The "Committee for the Defence and Release of Dr G.N. Saibaba" said on Thursday he had been moved to the prison hospital after he started passing blood with his stools.
Saibaba's wife A.S. Vasantha later told The Telegraph in Delhi: "I have been informed he is back in his cell."
A statement from committee convener G. Haragopal said: "On 10th May 2022, the jail authorities installed a CCTV camera in front of his Anda Cell without providing any valid reason."
Haragopal said: "The installed CCTV camera records everything 24x7 including use of toilet, bathing, and all his bodily activities."
He said Saibaba began his hunger strike demanding removal of the CCTV, his own transfer out of the crammed cell to a Hyderabad prison, and parole for medical treatment.
He also pressed his pending demands from two years ago, when he had held a hunger strike for access to letters, books and medicines.
"Advocate Aakash Sorde informed us that Saibaba is on a hunger strike from Saturday.… From the third day of hunger strike blood motions were started and continue to date," the committee statement said.
"The blood is spilling all over the bed and helpers are changing and cleaning the bed sheets. The skin of Dr G.N. Saibaba has… loosen(ed) and (is) coming out…."
Sorde has said the demand to remove the CCTV has been accepted, as has an earlier demand to allow him the use of a light plastic water bottle as his arms are too weak to lift the heavier one given to him.
As for the other demands, Saibaba has been asked to write to the head of the prisons department as well as Maharashtra's home minister.
"His health is so poor that he would never go on hunger strike unless he could not withstand the repression," Vasantha said.
"The officials are more in need of reform than prisoners. They are cruel and inhuman and it is their behaviour that has brought him to this condition."
Vasantha said she was worried after the suspicious death of an undertrial in the prison earlier this month.
Saibaba is completely paralysed below the waist and in his left arm. His wife says he is now unable to even sit for five minutes.
"After the pandemic, phone calls have been discontinued and he is rarely able to write as paralysis has now spread to his right hand as well. This has happened due to delay in treatment," Vasantha said.
"He has blackouts, and the doctors who examined him at the Nagpur government hospital said he needs more tests and physiotherapy, which have not been done."
The state government has rejected his parole applications thrice, and the courts rejected his applications for medical bail twice.
Neither the prisons department nor home minister Dilip Walse-Patil responded to this newspaper's queries on Saibaba or Marathi balladeer Sagar Gorkhe, who started a hunger strike on May 20 at Navi Mumbai's Taloja jail after his mosquito net was seized, reportedly to prevent suicide.
Gorkhe has demanded the stipulated 135 litres of water a day and better medical facilities for all inmates. Another of his co-accused in the Elgaar Parishad case, activist Gautam Navlakha, has moved court to obtain a mosquito net.