MP: Don't discuss J&K 4G
BJP's Dubey writes to Tharoor on House meeting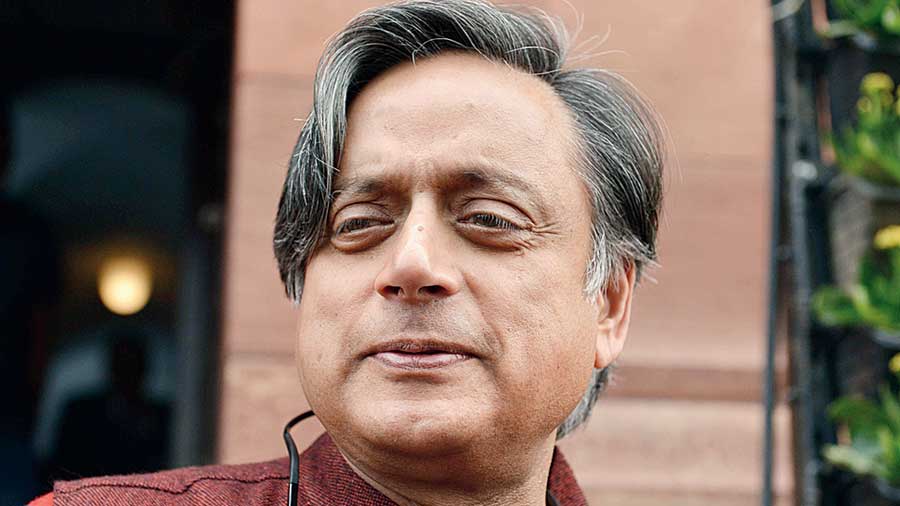 Shashi Tharoor
File picture
---
New Delhi
|
Published 27.08.20, 03:25 AM
|
---
The meeting of the parliamentary standing committee on information technology next week promises to be a heated one with BJP MP Nishikant Dubey now asking chairman Shashi Tharoor not to take up the issue of 4G services in Jammu and Kashmir, citing an advisory from the Lok Sabha Speaker to all panels that the convention of not examining sub judice matters should be followed.
Last week, Dubey had objected to Tharoor deciding to summon Facebook on September 2 without consulting other members after The Wall Street Journal (WSJ) expose revealed that the platform had given the BJP kid-glove treatment while implementing the company's hate speech rules.
Not only did he write to Speaker Om Birla seeking to move a breach of privilege against Tharoor — in retaliation to the Congressman making the first such move — Dubey subsequently followed that letter up with another demanding the former minister's removal as panel chairman.
Wednesday's missive to Tharoor comes after Birla sent out an advisory on Tuesday to the chairpersons of all the committees, reminding them that the proceedings of their meetings and the conclusions should not be revealed to the media before the report is tabled in Parliament.
Further, he urged them to keep in mind Rule 270 and other necessary rules and directions while selecting subjects for examination.
Rule 270 of the Rules of Procedure and Conduct of Business in Lok Sabha states: "A Committee shall have power to send for persons, papers and records: Provided that if any question arises whether the evidence of a person or the production of a document is relevant for the purposes of the Committee, the question shall be referred to the Speaker whose decision shall be final...''
On sub judice matters, the Speaker said: "I would like to point out that as per convention, the Committees do not take those subjects for examination where the issue is pending in the Courts.''
The advisory is being perceived in parliamentary circles as a middle path response to Dubey's demand for action against Tharoor.
Citing the Speaker's letter, Dubey flagged the discussion on 4G services in J&K, scheduled for September 1, and said: "Since this issue is presently pending before the Hon'ble Supreme Court of India, any further deliberations on this would again be a violation of the relevant Rules/Directions as well as disregarding the recently issued advisory...''
As of now, both contentious issues — 4G services in J&K and Facebook — remain on the agenda for the panel's meetings on September 1 and 2 respectively.
Both issues have been included as part of the subjects selected for the consideration of the panel during the 17th Lok Sabha: 4G services in J&K under "Suspension of telecom services/Internet and its impact" and Facebook within the purview of the examination of "Safeguarding citizens' rights and prevention of misuse of social/online news media platforms including special emphasis on women security in the digital space".