Modi visits Kerala, Andhra for BJP's planned expansion in south
Amid foreign trips, shot at holdout states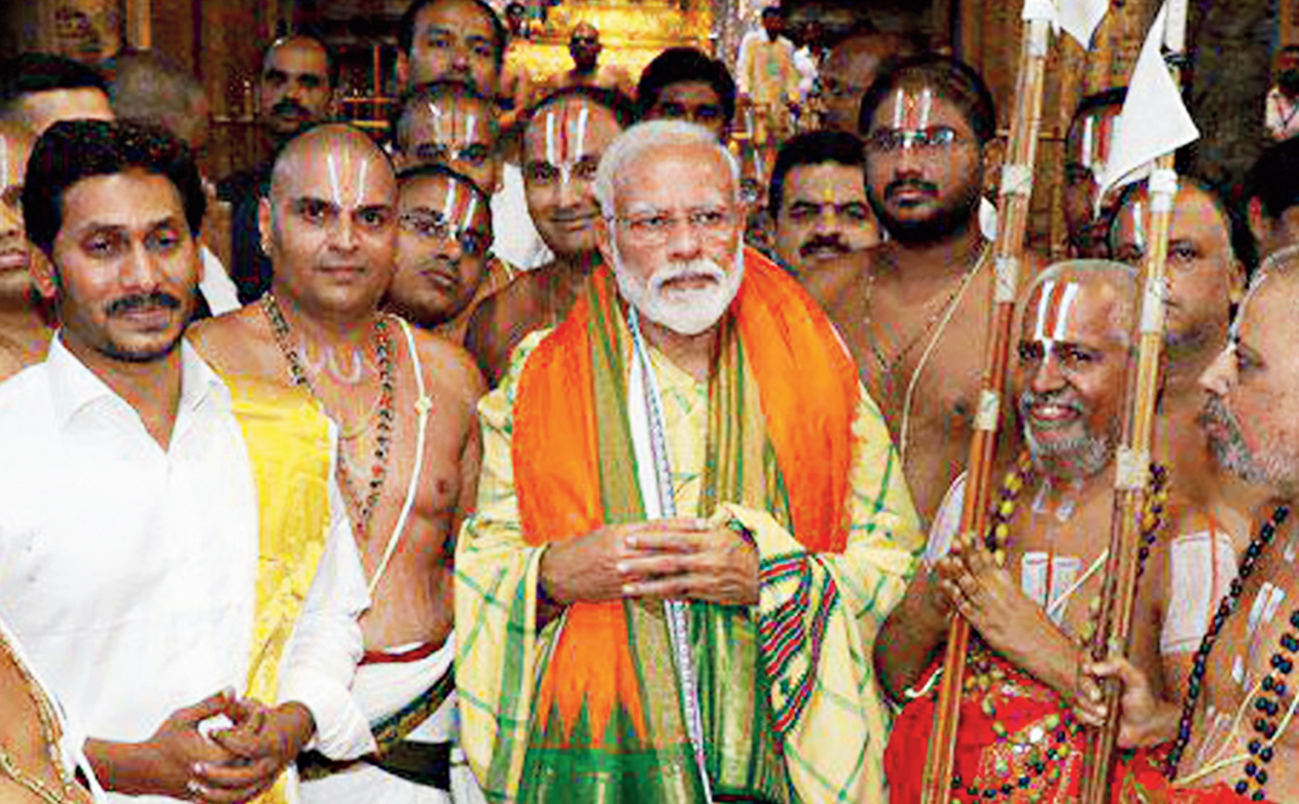 ---
New Delhi
|
Published 09.06.19, 09:53 PM
|
---
Two brief domestic stopovers that sandwiched Prime Minister Narendra Modi's weekend foreign tour reflect his keenness to court the southern states that had snubbed him this general election, party sources have suggested.
Modi addressed a rally in Tirupati, Andhra Pradesh, on Sunday while returning from Sri Lanka to Delhi. On Saturday, he had visited Guruvayur in Kerala and spoken to a crowd before leaving for the Maldives.
One factor common to the two venues was the BJP's failure to win a single seat in either Andhra or Kerala despite the "Modi wave" fashioning a near repeat of 2014 in the heartland and conquering new territory in the east.
"This is the secret of the BJP's success under Narendra Modi and Amit Shah. Modiji has already started the campaign for 2024, addressing rallies in the two southern states where the BJP drew a blank," a senior BJP politician remarked.
He added that in his second term, Modi planned to focus on winning the hearts of people opposed to the BJP.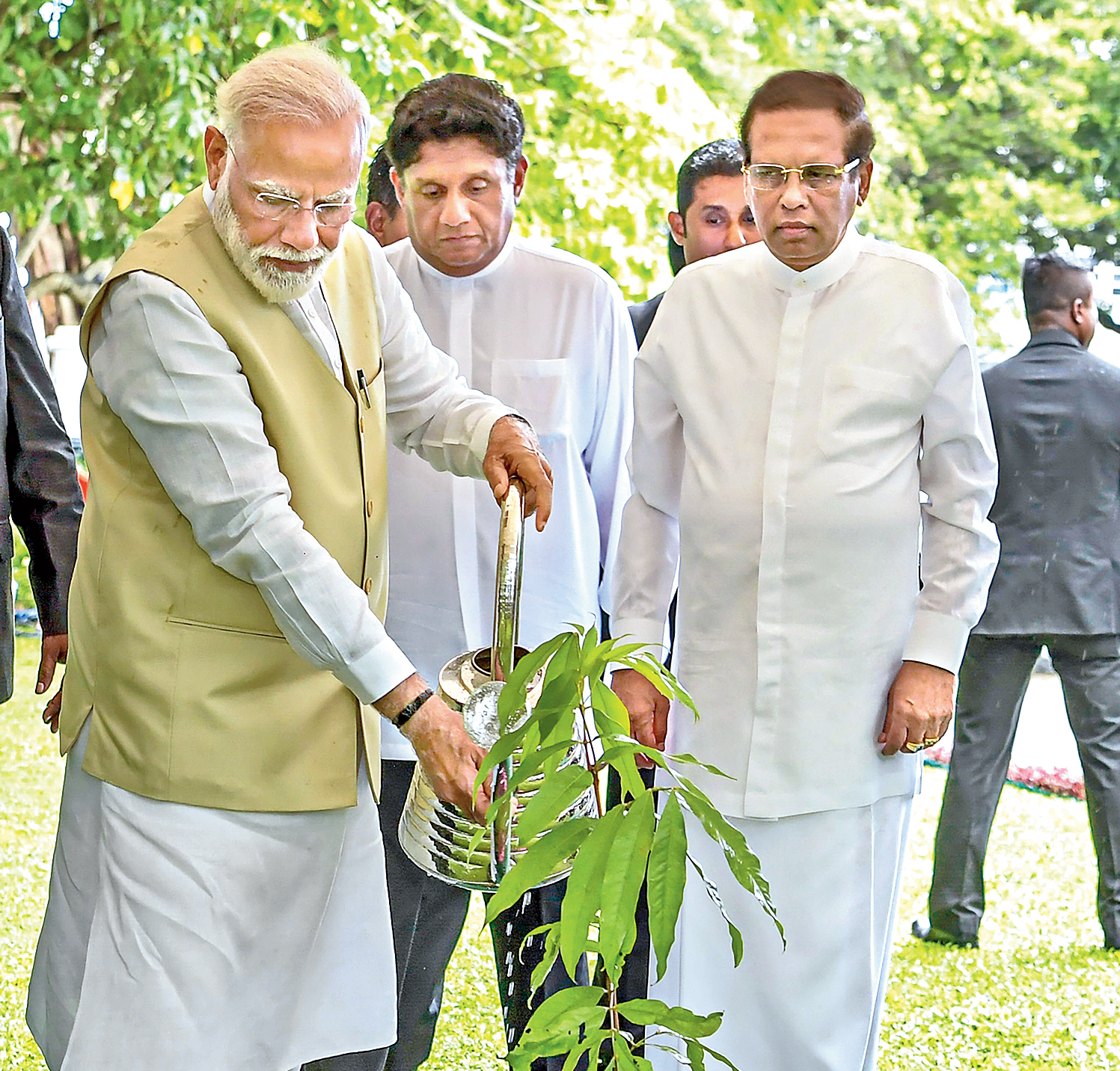 Party sources highlighted that both Guruvayur and Tirupati were temple towns. They cited how the Prime Minister had engaged in "proper" worship before addressing the rallies, underlining that religion would be the vehicle for the BJP's planned expansion in the south.
"I bowed at the feet of Lord Venkateshwara and took his blessings," Modi told his Tirupati audience.
"Lord Venkateshwara will bless the 130 crore people of the country. With his blessings the states and the Centre will together achieve the dreams of our countrymen."
From Tirupati, the Prime Minister had tried to reach out to the people of yet another southern state, neighbouring Tamil Nadu, where too the BJP had failed to win any seat.
He said he wanted to thank the people of Tamil Nadu for strengthening democracy (by voting) and stressed that he did not let electoral success, or the lack of it, interfere with his decision to serve a population.
"Whether we (the BJP) have been successful or not (in a particular state) is not our yardstick. Serving the people better is our aim," he stressed, reaching out to those who had not voted for the BJP in the general election.
While the BJP, regarded by many as mainly a Hindi heartland party, has made big inroads in the east and the Northeast, its march in the south has been halted beyond Karnataka. Party leaders believe the BJP cannot claim to be a truly pan-Indian party till it carves out a base across the southern states.
On Saturday, Modi sought to court Kerala by saying the southern state was "as dear to me" as his own constituency of Varanasi, Uttar Pradesh.
In his first speech after the election victory, in the Central Hall of Parliament, Modi had asked party MPs and leaders to serve even those who had not voted for the BJP and to win the "trust" of the minorities.