Model code clean chit for protesting students in Wardha
Within four hours of the protest, the varsity had expelled students on the charge of violating the model code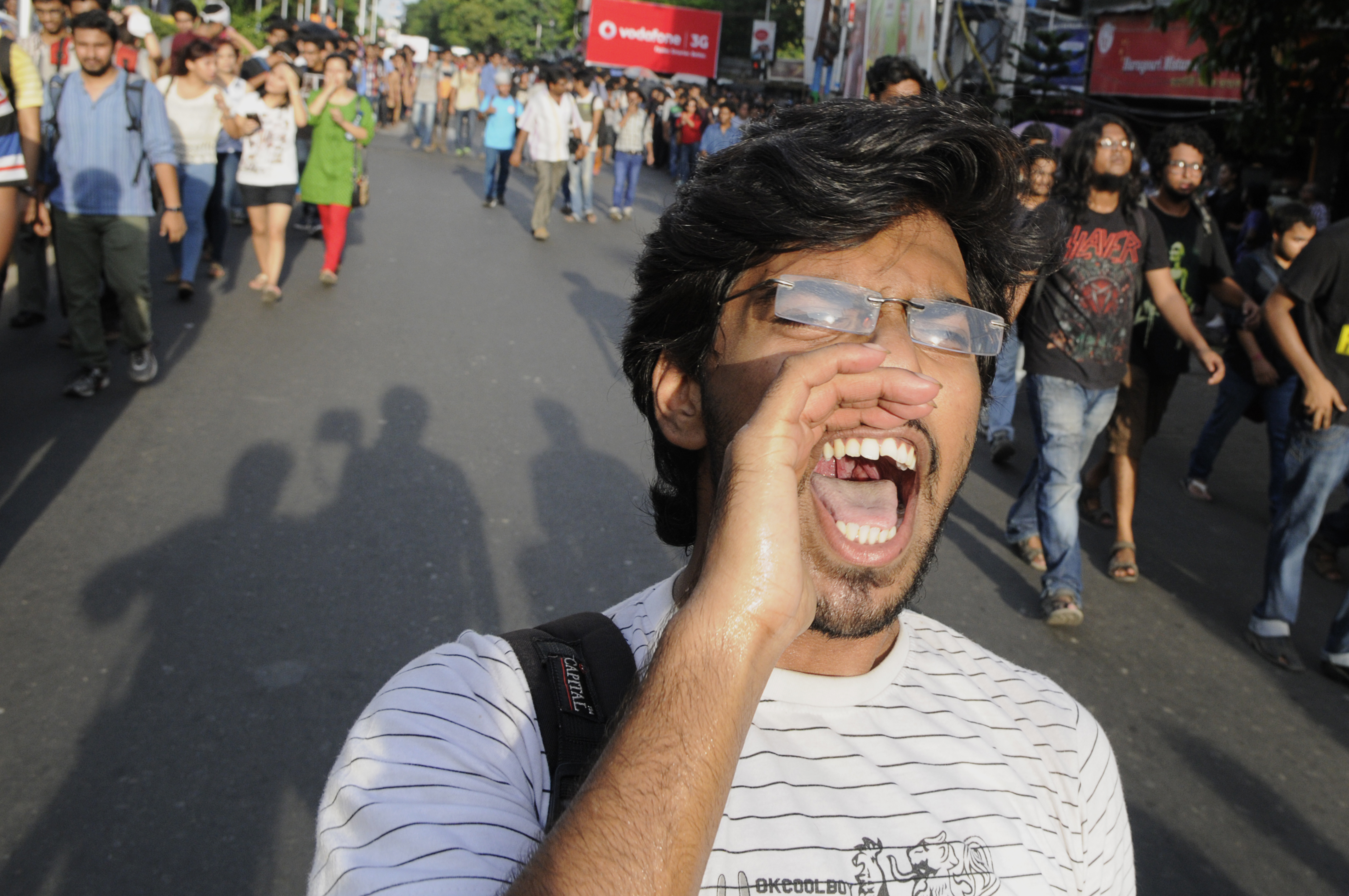 ---
New Delhi
|
Published 17.10.19, 12:08 AM
|
---
Election officials on Wednesday gave a clean chit to five students accused of violating the model code of conduct in poll-bound Maharashtra, a charge that had led to their expulsion last week from a Wardha-based central university.
The office of the Wardha collector — the district's electoral officer — cleared the five and a former student against whom authorities of the Mahatma Gandhi Antarrashtriya Hindi Vishwavidyalaya had lodged a complaint of poll-code violation following a campus protest.
The model code of conduct has come into force in Maharashtra, where Assembly elections will be held on October 21, but the code does not apply to university students.
The Telegraph has a copy of the letter clearing the students.
"We explained to the election officials that we held a protest as part of our democratic rights," Rajneesh Ambedkar, a Dalit research scholar and one of the five students who were expelled, said. "We don't belong to any political party, nor did we participate in a campaign for any party. The election officials gave a clean chit to us."
The varsity had expelled the five Dalit and OBC students who were part of a campus protest against lynchings, the recent government decisions on Kashmir and the policy of privatisation. Several students had also written postcards to Prime Minister Narendra Modi highlighting these issues.
The university authorities had tried to prevent the students from pressing ahead with their protest, triggering an argument with a senior official.
Within four hours of the protest, the varsity had expelled the five and also the former student on the charge of violating the model code.
The district collector — the competent authority to decide on such complaints — wrote to the university administration saying it had no authority to invoke the model code against the students.
On Sunday, the university revoked the expulsions but sent details of the protest to the collector as a complaint of code violation by the students.The collector asked all the students to submit their responses and depose before electoral officials, which they did.The university is planning to set up an enquiry into the protest to see if the students had violated any university rules.