MJ Akbar cross-examination ends
The next hearing is on July 15, when the cross-examination of Akbar's witnesses is scheduled to begin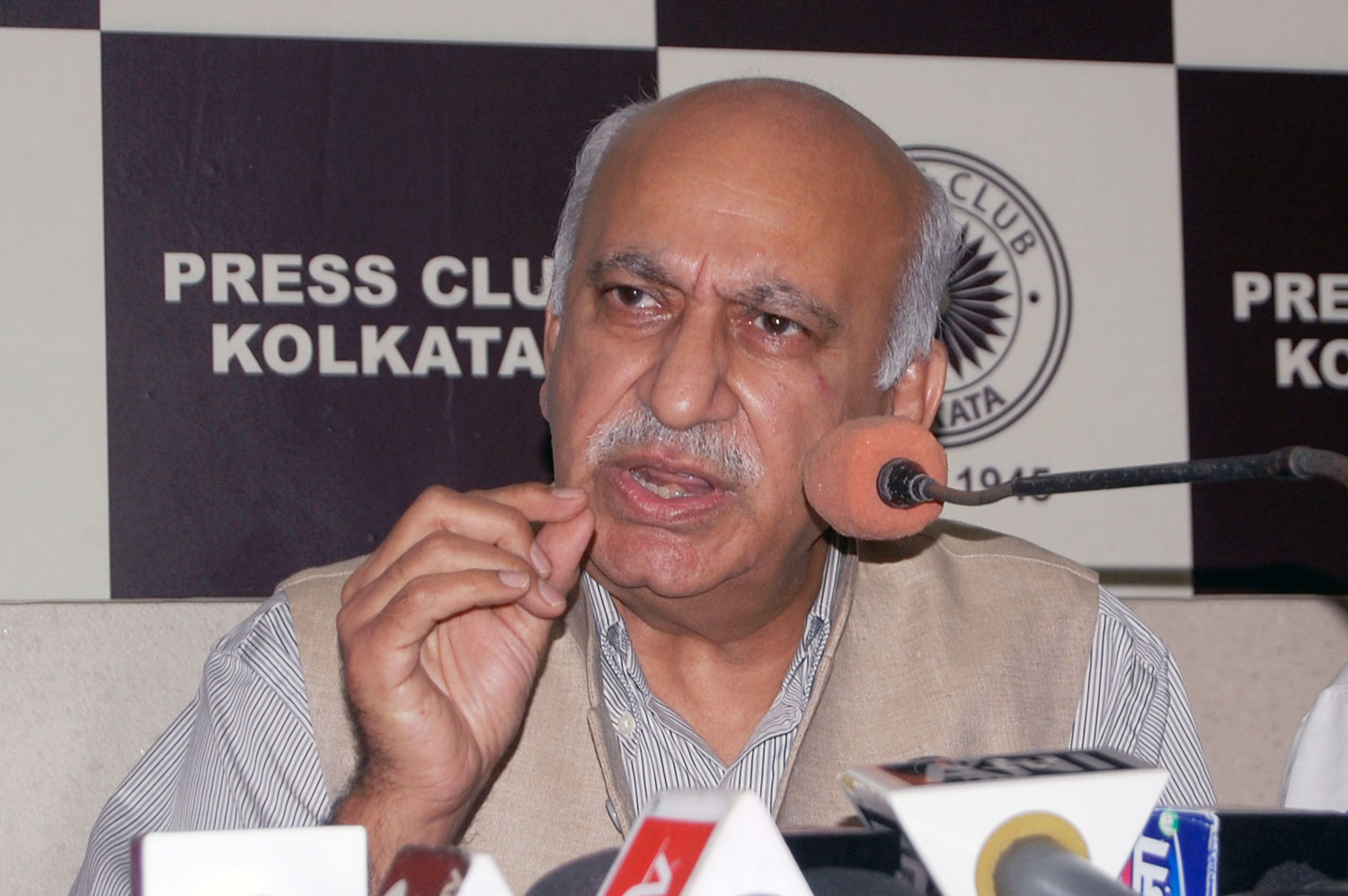 M.J. Akbar had filed the plaint on October 15, a day after returning from Africa on an official tour.
Telegraph file picture
---
New Delhi
|
Published 07.07.19, 02:31 AM
|
---
The cross-examination of M.J. Akbar, a former editor and Union minister, has concluded in a defamation case filed by him against journalist Priya Ramani who had accused him of sexual harassment during a job interview in 1993.
Akbar had resigned from the Narendra Modi ministry last year after multiple journalists accused him of sexually inappropriate conduct. Ramani was the first to speak out against him as part of the MeToo movement against sexual harassment.
At the hearing before Additional Chief Metropolitan Magistrate Samar Vishal on Saturday, Ramani's counsel Rebecca John asked Akbar about the allegations of sexual assault and harassment by several former female colleagues.
Akbar denied the allegations. His counsel Geeta Luthra interjected several times, leading to heated arguments with John and prompting the judge to ask Luthra: "Do you want to finish this cross examination or not?"
The defence counsel then brought up the most serious allegation against Akbar — an article by former colleague in The Washington Post that she was raped by him — and statements by him and his wife in response.
Luthra's objection against replying to this was sustained.
Asked about the dates on which he returned from Africa and when he filed the complaint, Akbar said he did not remember. "I do not remember the dates on which my witnesses contacted me with respect to Priya Ramani's tweets…. We discussed about the allegations made by other women journalists before filing the complaint. They expressed their shock."
Akbar had filed the complaint on October 15, a day after returning from Africa on an official tour.
John asked whether Akbar's witnesses were "tutored". Several witnesses, including former colleagues, had testified that his "character is impeccable" and Ramani's comments had damaged his reputation.
He was also asked about the MeToo movement, in an attempt by the defence to establish that Ramani's article and a tweet mentioning Akbar was in "public interest and public good" as it was about errant male bosses in general.
The next hearing is on July 15, when the cross-examination of Akbar's witnesses is scheduled to begin.