Mirwaiz Umar Farooq set to be released from house arrest
The news gave a fresh hope to the Valley's embattled politicians of a renewed engagement between India and Pakistan after years of troubled relations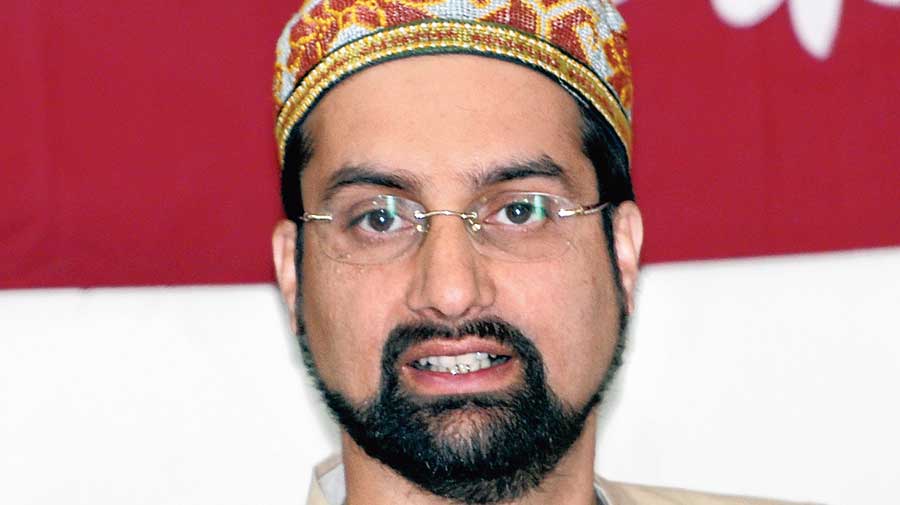 ---
Srinagar
|
Published 04.03.21, 01:18 AM
|
---
Separatist dove Mirwaiz Umar Farooq's likely release from a 20-month-long house arrest before Friday gave a fresh hope to the Valley's embattled politicians of a renewed engagement between India and Pakistan after years of troubled relations.
Official sources said the Mirwaiz, who is under detention at his Nageen residence since the 2019 scrapping of Article 370 provisions, was likely to be released soon and might be allowed to offer Friday prayers at Srinagar's Jamia Masjid this week. The Mirwaiz is Kashmir's chief priest. 
The government has been in denial that any person is under house arrest in Kashmir, which has been contested by several politicians in court.
The reports of his likely release have come days after the directors-general of military operations of India and Pakistan agreed to respect the ceasefire at the Line of Control.
The Mirwaiz, unlike his hardline separatist rival Syed Ali Shah Geelani, had welcomed the decision of the two armies and said it was a move in the right direction.
Mirwaiz's aide Syed-ur-Rahman Shams said they had heard about media reports that he might be released but nothing had been conveyed to them officially.
"Mirwaiz sahab made no effort to walk out of his home today but he might step out on Friday to offer prayers at Jamia Masjid. As of today, a security vehicle, which has been at his gate for months now, remained parked," Shams told The Telegraph.
Valley politicians welcomed the "release" and linked it to the fresh Indo-Pak thaw.
Former chief minister Omar Abdullah said "changed understanding of both the neighbouring countries with respect to Jammu and Kashmir will act as forerunner of peace and prosperity in the region".
Omar said the "evolving situation has made it pretty clear that the outlook of both the countries has undergone a big change and has been replaced with a policy of peaceful engagement".
Peoples' Democratic Party president Mehbooba Mufti "welcomed" the release of the Mirwaiz, referring to some media reports.
"Good to hear about Mirwaiz's release from arbitrary detention. I hope that hundreds of Kashmiri men languishing in jails in & outside J&K will also be released soon. Its time they returned home to their families," she tweeted.
The Mutahida Majlis Ulama, a body of Islamic clerics that is headed by the Mirwaiz, in a statement referred to reports of his likely release and asked the government to honour it.
The council on Wednesday held a meeting in Srinagar where representatives of social and educational institutions joined them to press for the Mirwaiz' release.