Minority status tied to states, not districts, says Supreme Court
A petitioner, seeking declaration of Hindus as minorities in some states, had cited district-wise data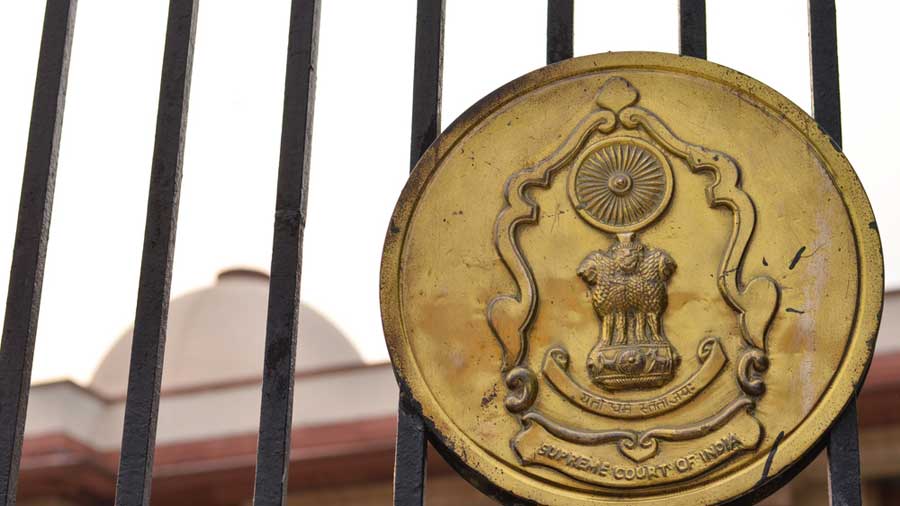 Supreme Court Of India
File picture
---
New Delhi
|
Published 09.08.22, 01:14 AM
|
---
The Supreme Court on Monday said the question of considering Hindus as minorities in certain states can be addressed only on the basis of the overall population in a state, not in each district.
The court added that it would be better if such an exercise is left to the executive.
A bench of Justices U.U. Lalit and S. Ravindra Bhat said the petitioners must furnish specific examples on how the community is being denied minority status.
A petitioner, seeking declaration of Hindus as minorities in some states, had cited district-wise data.
"Yes, theoretically, you are right. But if the Supreme Court had earlier said it has to be state-wise, why should we interfere?" Justice Lalit, heading the bench, asked one of the PIL petitioners.
Justice Bhat said the prayer of the petitioners was "untenable" as in 2002, an 11-judge constitution bench
had ruled that the state should always be taken as the
basis for determining the minority status.
 "When you are talking about minorities, there are minorities all over India. For example you have Parsis, Konkani and various others who could be minorities in a small place. How do you declare somebody as minority? It is not the job of the court.
"Only if there is a concrete case that Hindus are denied minority status in Mizoram or Kashmir  can we look into it. In some states, some communities will be minorities. But it is not the court which should be doing this. If you give us some specific examples, then we can certainly look into it," the bench observed.
However, the bench said it would tag the present matter with a batch of petitions filed by advocate Ashwini Upadhyay and others who had raised similar contentions on which another bench, headed by Justice Sanjay Kishan Kaul, had already issued notice to the Union government.
On Monday, the  bench accordingly tagged the petition filed by Thakur along with the other PIL petitions on the issue so that it can be listed before the "appropriate bench" in the first week of September.
The petition filed earlier  by advocate Upadhyay had sought declaration of Hindus as minorities in nine states to enable them to run and manage their own educational institutions on a par with Muslims, Christians and others who enjoy such benefits under Article 29 and 30 of the Constitution.
Article 29 protects the interests of minorities, while Article 30 grants minorities the right to establish and administer their own educational institutions without much government interference.
Subsequently, several other individuals had joined the plea.