Ministry of tweets
Mere tweets by Ramesh Pokhriyal on the same lines of Narendra Modi are "too inadequate": Students and academics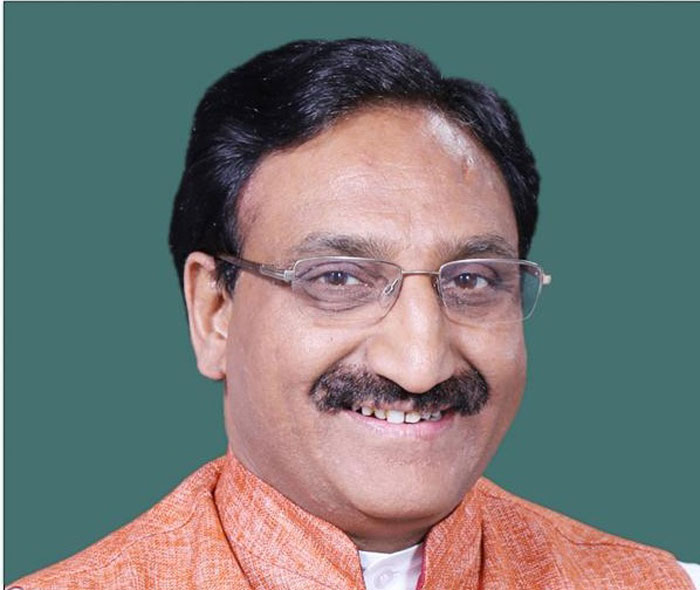 Ramesh Pokhriyal
www.prsindia.org
---
New Delhi
|
Published 16.12.19, 08:59 PM
|
---
Human resource development minister Ramesh Pokhriyal on Monday posted five tweets appealing to students to maintain peace and harmony.
Students and some of the academics said mere tweets by Pokhriyal on the same lines of Prime Minister Narendra Modi are "too inadequate" to convince them . They questioned the silence of the government on the police action against students in Jamia Millia Islamia and the Aligarh Muslim University.
An e-mail sent to HRD ministry to understand its perspective on the mounting criticism of police action did not elicit any response.
The Federation of Central Universities Teachers' Associations condemned the police action.
"The kind of attack that happened in Jamia and AMU is brutal. This is nothing but targeting of both institutions in view of the demographic character of the institution. This is worrisome. It must stop immediately," FEDCUTA president Rajib Ray told The Telegraph.
Muslim students constitute majority in both AMU and Jamia.
The FEDCUTA demanded an independent judicial inquiry and withdrawal of FIRs against students.
In a series of tweets, Pokhriyal wrote: "I appeal to all students not to believe any rumours. Please maintain peace and harmony in national interest. Some anti-social elements are trying to disrupt peace by damaging national property. This is unfortunate. The CAA was enacted following a long-standing demand. This law is not against any religion, caste, sect or region".
The tweets in a way put the onus on the students to maintain peace.
"The government must understand why the students are protesting. They are protesting because of the new law which is unconstitutional. It is discriminatory. And police have been brutal on students. The government must address these concerns," said Dipsita Dhar, general secretary of the Students Federation of India.
Mukesh Kumar, president of students association of All India Institute of Medical Sciences (AIIMS), said that peaceful protest is the right of the students.
"The government should reconsider the provisions of new law. Attacks on students must stop," Kumar said.
Abdul Wahid, former vice-chancellor of Kashmir Central University, said that the NDA government is "divisive" in its policy.
"The NDA government is divisive in its policies. The government is partial. They have treated differently the students of Jamia and AMU and the students in other campuses. This will harm the nation," Wahid said.
He also said the government was "wilfully" not addressing the concerns of the students on campuses.