Ravi Shankar Prasad calls Rahul a lobbyist
Minister demands to know from where Rahul Gandhi got Airbus' internal email and who is supplying him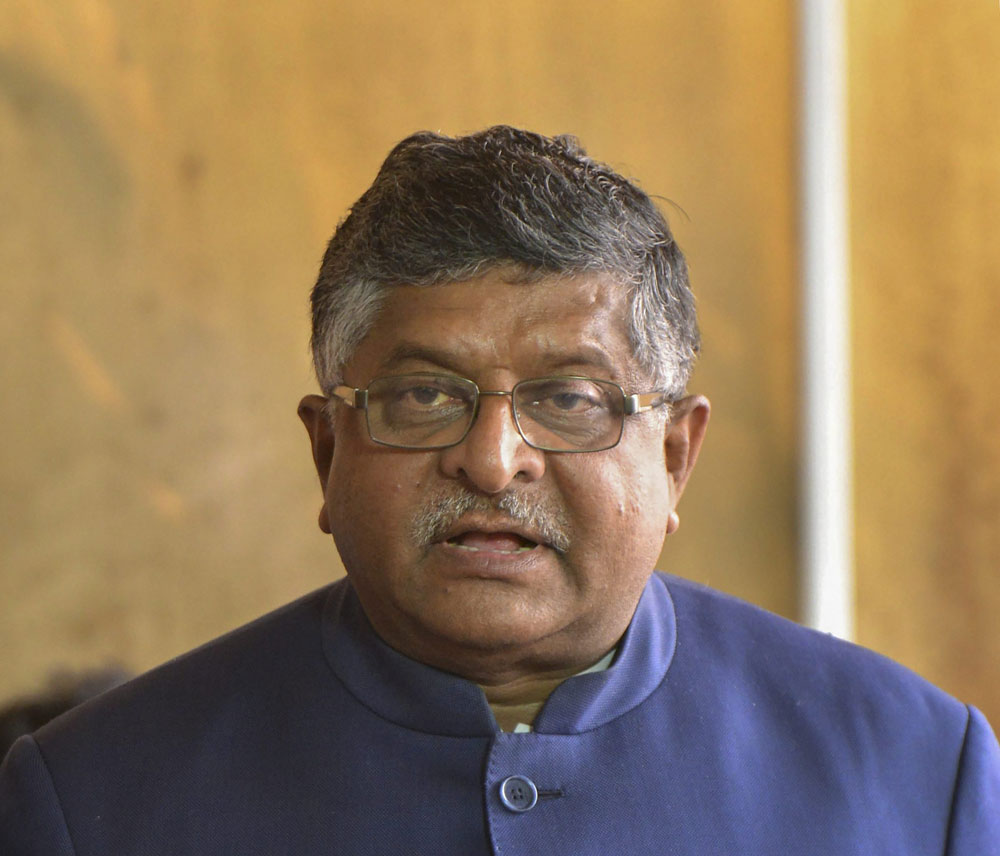 ---
---
The BJP on Tuesday accused Rahul Gandhi of being a "lobbyist of competitive plane supplier companies".
"It is our very serious charge with full sense of responsibility that Rahul Gandhi is working as a lobbyist of competitive plane supplier companies," law minister Ravi Shankar Prasad said. The retort was in response to Rahul Gandhi's fresh attack on the Prime Minister over the Rafale deal.
"Let Rahul Gandhi first explain from where he got the internal email of Airbus. Who is supplying him?" he added.
The minister called Congress leaders "brokers" and "lobbyists" and referred to Christian Michel, the alleged middleman in the AugustaWestland helicopter deal, to attack the Nehru-Gandhi family.
In the run-up to the general elections, the Nehru-Gandhi family has emerged as the prime target of attack for the BJP.
Union minister without portfolio Arun Jaitley too came up with a Facebook post to again launch an all-out attack on the "dynasty".
Jaitley, in his post titled "How many lies need to be peddled to sustain a sinking dynasty?", took on Congress leaders for claiming a "conflict of interest" of the present Comptroller & Auditor General (CAG), Rajeev Mehrishi, heading the audit of the Rafale deal.
Jaitley claimed that Mehrishi, as secretary (economic affairs) and also the designated finance secretary in 2014-15 was not involved in any manner with the Rafale deal.
"The 'slave' mentality of senior leaders convinces them that they must only sing the song scripted by the dynast. A contrarian opinion will cost them their political career. When the dynast speaks lies, they all join the chorus," Jaitley wrote.
As senior ministers took on the "dynasty", Modi, addressing a public meeting in Kurukshetra of Haryana, called the Opposition a group of corrupt leaders and projected himself as the lone crusader against corruption.
"Jo bhrast hai, unko Modi se kast hai (those who are corrupt, they have a problem with Modi)," he said and vowed to continue the "safai abhiyan" (clean-up drive).
Seeking the support of the people, the Prime Minister said that he needed their "blessings to undertake the clean-up".