Minister bares 'culture' again
Mahesh Sharma known to have a reputation for sexist and sectarian comments, described Priyanka Gandhi as 'Pappu ki Pappi'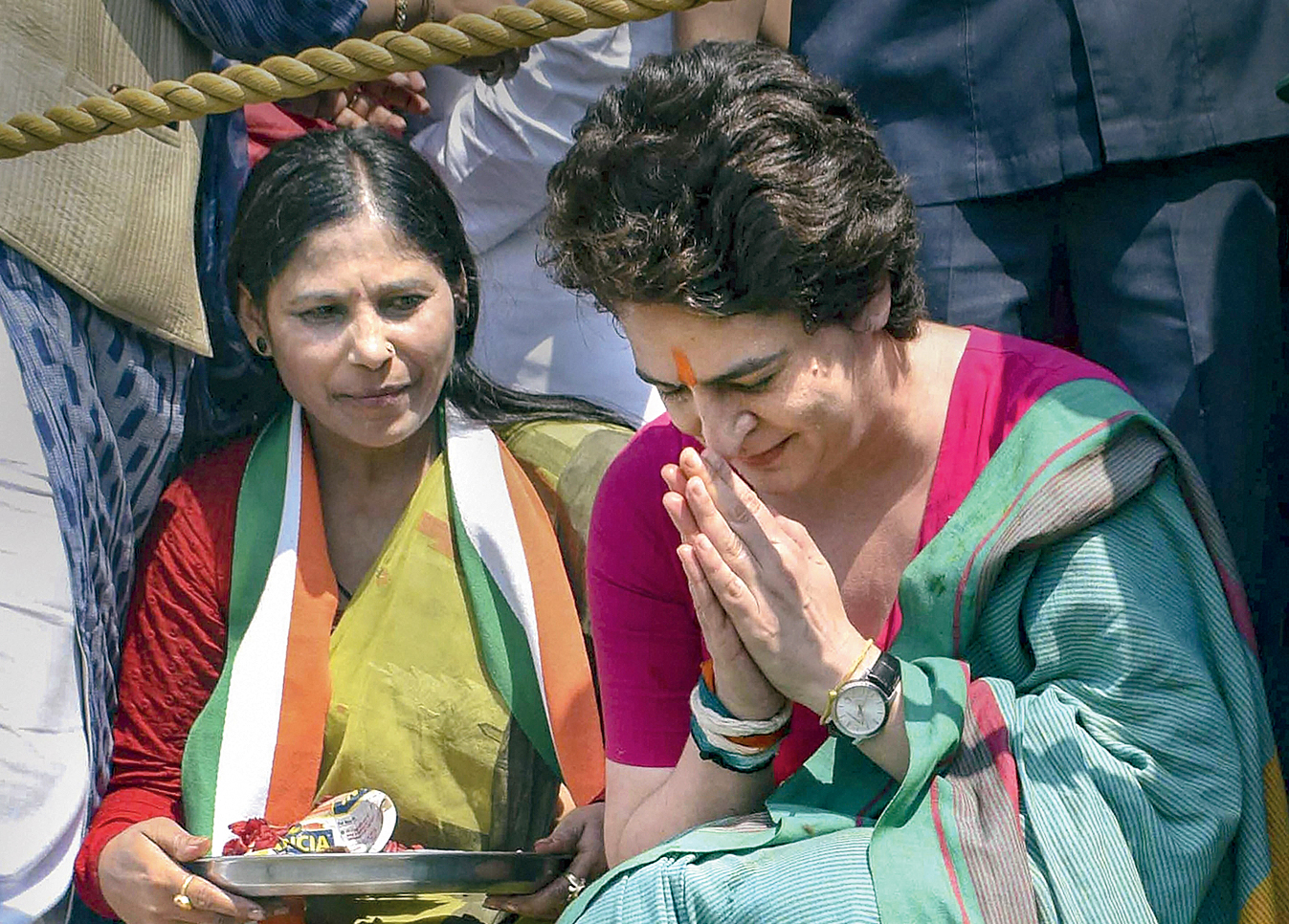 ---
Lucknow
|
Published 18.03.19, 10:15 PM
|
---
Union culture minister Mahesh Sharma on Monday described Priyanka Gandhi as "Pappu ki Pappi", prompting the Congress to term the remark "a new low in politics".
BJP leaders tend to ridicule Congress president Rahul Gandhi as "Pappu" (a duffer). "Pappi" means a kiss.
"Pappu remained Pappu. I was in Parliament that day, and Modiji (Prime Minister Narendra Modi) was in the front row, when Pappu said he wanted to become Prime Minister," Sharma told a rally in Bulandshahr, 500km northwest of Lucknow.
"Mayawati and Akhilesh Yadav were there (campaigning against Modi) and now the Pappi of Pappu too has entered (the scene).
Sharma has a reputation for sexist and sectarian comments. He had a few years ago said that women going out at night was not compatible with Indian culture, and that "women of three generations cook food in the same kitchen" in India while "in Europe, a 16-year-old leaves home".
On another occasion, he had asserted that former President A.P.J. Abdul Kalam was a nationalist and humanist "despite being a Muslim".
Sharma, known to baffle his audiences with cryptic comments, on Monday said: "That Priyanka — was she not the daughter of our country before? Was she not the daughter of the Congress, of Sonia's family? Will she not be so in the future? What is new that she has brought?"
He dismissed other Opposition leaders too as irrelevant: "Will anybody listen to Mamata Banerjee even if she starts performing Kathak here? Will anybody listen to (H.D.) Kumaraswamy (Karnataka chief minister) if he starts singing here?"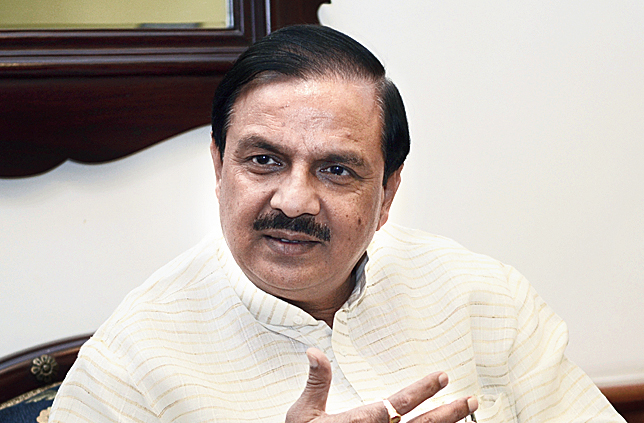 The Bengal chief minister had campaigned for a Trinamul Congress candidate in an Assembly by-election in Mathura in 2012, helping her nominee win.
Sharma said: "Brothers, earlier it was (Jawaharlal) Nehru, then Rajiv Gandhi, then Sanjay Gandhi, then Rahul Gandhi, then Priyanka Gandhi. And maybe there's another Gandhi inside who too will come out."
He seemed to have forgotten Indira Gandhi — as well as Maneka Gandhi and Varun Gandhi, who are BJP parliamentarians.
"Have you (the Nehru-Gandhi family) obliged the country? If you (the people) look beyond them, you will see our sher (lion), babbar sher (lion with a thick mane) Narendra Modi, standing in front of you," Sharma added.
State Congress spokesperson Dwijendra Tripathi said: "Rahul never said in Parliament that he wanted to become Prime Minister. He had said at a conference in October 2018 that he would become Prime Minister if the allies so decided after the elections."
He added: "The way Sharma is making weird remarks against our leaders is proof that the BJP and Modi know they would lose the election. They have touched a new low in politics in sheer frustration."
Earlier in the day, Sharma had termed God a fool for creating people but failing to arrange for their welfare and livelihood."An MP cannot reach every village. The MP cannot make everybody happy. Even God cannot do this. If there's anyone who is truly a fool, it's God," he told his supporters in a hall in Bulandshahr.
"He sent us to Earth; so it was his responsibility to take care of our children's food and education. He should have arranged for bread, clothing, housing, employment and education."