Minimal rise in foreign student count, says All India Survey on Higher Education for 2019-20
It found that there were 49,348 foreign students enrolled in institutions in India against 47,427 in the 2018-19 academic year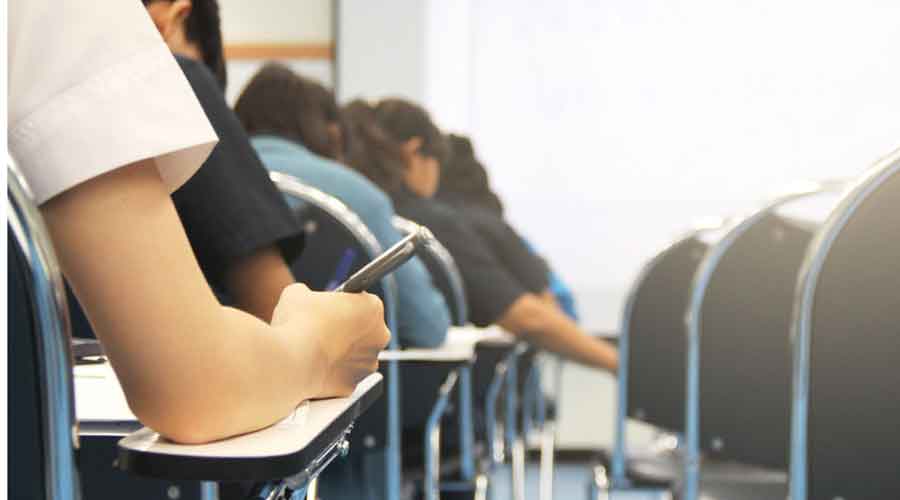 ---
---
India has made minimal progress in the first two years of launching an effort to increase the number of foreign students to two lakh by 2023.
The All India Survey on Higher Education (AISHE) for 2019-20 released on Thursday found that there were 49,348 foreign students enrolled in institutions in India against 47,427 in the 2018-19 academic year.
The ministry of human resource development (now known as the ministry of education) had in 2018 launched the Study in India programme, showcasing its top higher educational institutions to the world to achieve the enrolment of two lakh foreign students by 2023. The government selected top-ranked 160 higher educational institutions under the programme to create additional seats for foreigners.
The government has identified 30 countries, which follow a similar education system like Indian institutions, and has approached them for mutual recognition of each other's academic degrees. These countries include China, Nepal, Afghanistan, Bhutan, Bangladesh, Sri Lanka, Iraq, Iran, Saudi Arabia, Kuwait, United Arab Emirates, Oman, Yemen, Syria, Jordan, Egypt, Tunisia, Morocco, Algeria, Nigeria, Sudan, Tanzania, Ethiopia, Rwanda, Turkmenistan, Kazakhstan and Tajikistan.
The survey report, based on the feedback from educational institutions, stated that foreign students came to India from 168 different countries. However, 64 per cent of the students were from 10 countries that included Nepal (28.1 per cent), followed by Afghanistan (9.1 per cent), Bangladesh (4.6 per cent) and Bhutan (3.8 per cent).
While 74.3 per cent of the total foreign students were enrolled in undergraduate courses, 16.6 per cent were pursuing post-graduate courses.
Professor Furqan Qamar, former secretary-general of the Association of Indian Universities that inter alia issues equivalent certificates to academic degrees obtained from foreign institutions, interprets the nominal increase in the number of international students as normal incremental growth.
He said popularising and promoting Indian higher education abroad was necessary. Without that, prospective students and their parents would remain unaware of the benefits of studying in India. To this extent, schemes such as the Promoting Indian Higher Education Abroad (PiHEAD) launched during the late 90s, or the Study in India programme launched recently, can play a critical role in generating awareness and in facilitating the identification and admission of foreign students.
"However, to attract international students in a large number, we shall have to invest heavily in improving quality and promoting excellence in our higher education. It is the promise, prospect and assurance of quality education that serves as the magnet," he said.
"Even though tuition and living costs in India are much cheaper than the developed countries, the students are expected to meet the total cost out of their pockets as we are unable to offer them opportunities to earn while learning to support their expenses. We have also not been able to offer income and employment opportunities to international students that they are able to access liberally in many other countries," he said.
N. Sai Balaji, a research student in Jawaharlal Nehru University, said many public universities, including the JNU, have increased their tuition fees for foreign students in the last two years.
"The quality of public institutions has deteriorated due to vacant posts of teachers and poor funding by the government. The fees have increased in the public institutions for foreign students," Balaji said.
A JNU faculty member said there had been instances of attacks on foreign students, particularly those from the African countries. "Moreover, most of the institutions in India do not have international hostels. Accommodation is a huge problem for foreign students. They have security concerns. Some efforts should be made to expose them to Indian cultural heritage. Also, there should be proper projection about Indian institutions before foreign students," the faculty member said.
The survey report found that the enrolment in higher educational institutions had increased from 3.74 crore in 2018-19 to 3.85 crore in 2019-20. Similarly, the gross enrolment ratio, which means the percentage of youths in the age group of 18-23 years enrolled in higher education, has increased from 26.3 per cent to 27.1 per cent.