Mayawati prepares to drive hard bargain
Sole aim to block Modi but we need seats: BSP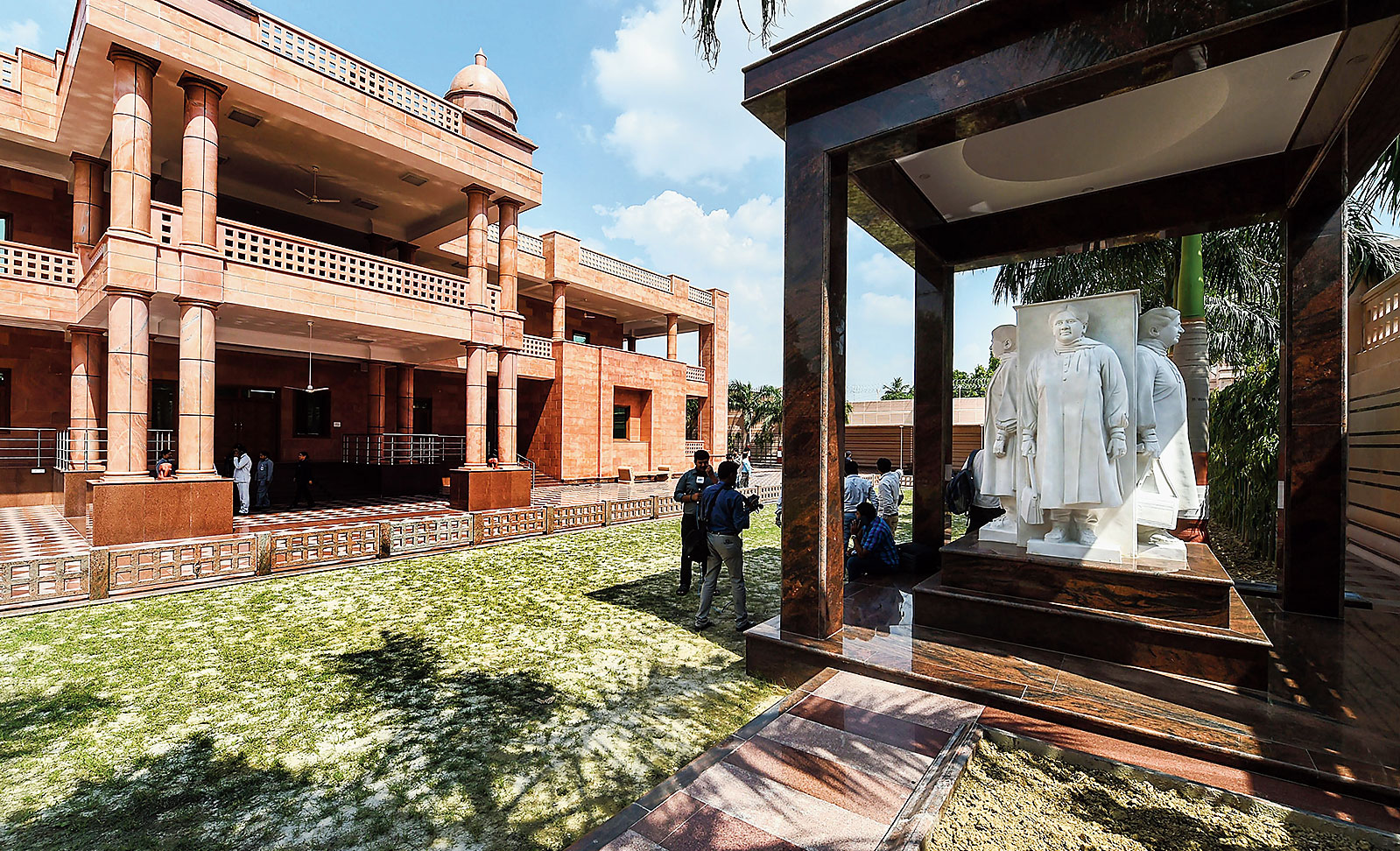 ---
Lucknow
|
Published 16.09.18, 06:30 PM
|
---
Lucknow: Mayawati on Sunday said her "sole aim" was to prevent Narendra Modi's return to power in the next election and signalled she was open to an Opposition alliance, while indicating she might drive a hard bargain over seat shares.
She said the Bahujan Samaj Party would strike alliances for the Assembly polls in Madhya Pradesh, Chhattisgarh and Rajasthan and the next general election only if it was given "a respectable number of seats to contest".
"Else the BSP would go it alone in all these elections," she told a news conference here.
A senior BSP politician said the party president's comment should be seen as "pressure tactics".
"Mayawati is not denying the possibility of a grand alliance against the BJP but wants the maximum seat share," he said.
"Whatever she is saying is to mount pressure on the Samajwadi Party and the Congress, the prospective key allies in Uttar Pradesh, before seat talks start."
Mayawati had in recent Lok Sabha and Assembly by-elections supported Samajwadi and Rashtriya Lok Dal candidates, helping defeat the BJP.
Party sources said Mayawati wanted 100 of the 230 Assembly seats in Madhya Pradesh, 70 of the 200 in Rajasthan and 30 of the 90 in Chhattisgarh. She also wanted 40 of the 80 Lok Sabha seats in Uttar Pradesh.
Her party had won four Assembly seats in Madhya Pradesh, two in Rajasthan and one in Chhattisgarh in the last elections. It didn't win any Lok Sabha seat in 2014.
Mayawati described the Rafale deal as "definitely a scam" and cited the spate in lynchings to accuse the BJP of "creating hatred in society in the name of religion".
"My sole aim in this situation would be to defeat the BJP in the 2019 general election and prevent it from returning to power."
She said the BJP was using its programme of immersing Atal Bihari Vajpayee's ashes to divert attention from the Rafale scam and the rising fuel prices.
Ravan snub
Mayawati, however, reacted tetchily to a comment by Bhim Army chief Chandrashekhar Azad aka Ravan, an emerging Dalit leader in western Uttar Pradesh, that she was like a bua (aunt) to him and that he wouldn't harm her politically.
"I don't have brother-sister or aunt-nephew relations with anybody. I don't have any relations with such people," she said about a man she had once dismissed as a BJP stooge who wanted to divide and discredit Dalits through violent acts.
"My relations are with the common people - Dalit, tribal and backward people. Some people try to boost their politics by associating themselves with me," Mayawati added.
Samajwadi president Akhilesh Yadav too often refers to Mayawati as " bua" but has not attracted the same rebuff.
Ravan was arrested in June last year after Dalit protests against Rajput attacks turned violent in Saharanpur. The BJP government released him at midnight on Thursday, dropping all charges, apparently to placate Dalits.
Sunday's news conference was the first Mayawati had held at her new, palatial bungalow - 9 Mall Avenue - where she moved this summer after all former chief ministers had to vacate their government accommodation under Supreme Court orders.
The house looked like a memorial to her own life. On display was a wall sculpture, labelled with a Hindi inscription saying "Seven Great People of Bahujan Samaj". The images were of Mayawati, her mentor Kanshi Ram, Babasaheb Ambedkar, Chhatrapati Shahuji Maharaj, Jyotiba Phule, Periyar Ramasamy and Narayana Guru.
This apart, the house featured more than a dozen wall sculptures of Mayawati, four of which showed her taking oath as chief minister.
Mayawati disagreed with the information and broadcasting ministry advisory to the media not to refer to the Scheduled Castes as "Dalits".
"Our Constitution cites the name of our country as 'Bharat', but people in general call it 'Hindustan'. It's the same with the expressions 'Scheduled Caste' and 'Dalit'. I don't see anything wrong in calling the downtrodden 'Dalit'," she said.