Mayawati drops alliance burial hint; Akhilesh says 'no idea'
Akhilesh had said that he was helping the BSP in the Lok Sabha polls and that Mayawati would help him in the Assembly elections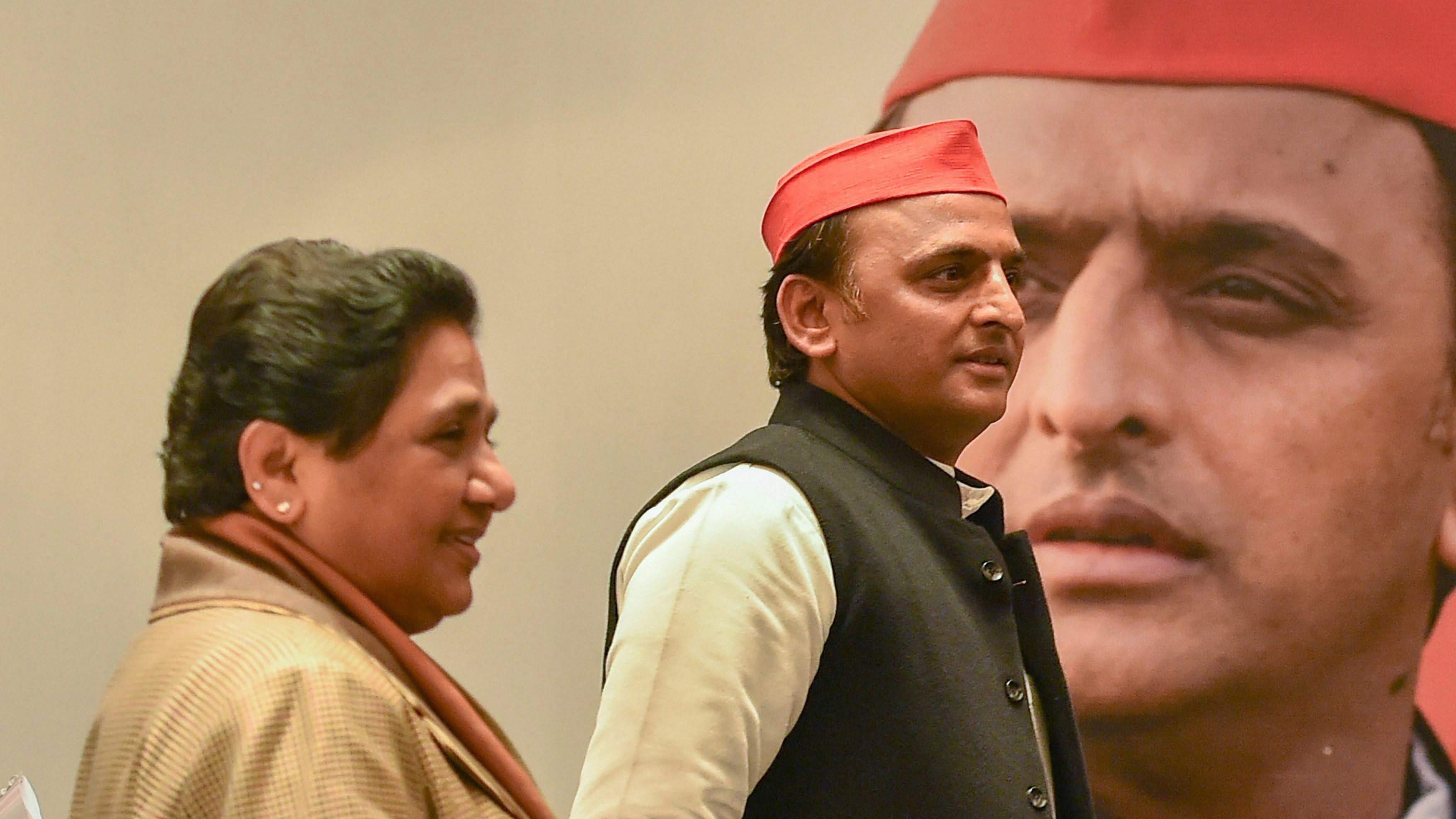 ---
|
Lucknow
|
Published 03.06.19, 10:34 PM
---
Mayawati has asked her party to be ready to contest all the 11 upcoming Assembly by-elections in Uttar Pradesh, appearing to hint at ending the Bahujan Samaj Party's five-month-old alliance with the Samajwadi Party.
Samajwadi president Akhilesh Yadav told reporters he had no idea about any BSP decision on the alliance. "We will try to maintain it in future," he said.
While striking the alliance in January for the Lok Sabha elections, Mayawati and Akhilesh had said it would be a long-term partnership.
Akhilesh had told many of his election rallies that he was helping the BSP in the parliamentary elections and that Mayawati would help him in the Assembly elections of 2022.
On Monday, Mayawati told her party's 10 newly elected MPs, zonal coordinators and defeated Lok Sabha candidates in New Delhi that she wanted to strengthen the BSP in the Assembly, sources said.
"Eight BJP ministers and MLAs from the state won the Lok Sabha elections. One Samajwadi MLA and one from the BSP too won and resigned from the Assembly. One seat was already vacant. Behenji (Mayawati) told the meeting that we should prepare for the by-elections," a senior BSP politician said, asking not to be named.
"It's an uncharacteristic decision for Behenji, who never wanted the BSP to contest by-elections in the past, saying it was a waste of resources. This time she is thinking of fielding BSP candidates because she wants to send a message to Akhilesh that she is not interested in continuing with the alliance."
He added: "She also told the meeting that the Samajwadis had failed to transfer their votes to the alliance's BSP nominees. She said the Yadavs, in particular, had voted for the BSP only in constituencies where we fielded Yadav candidates. On the other hand, the BSP transferred its Jatav votes to the Samajwadis across the state."
The Samajwadis won five Lok Sabha seats.
"Behenji has ditched Babua," deputy chief minister Keshav Prasad Maurya of the BJP scoffed. Mayawati used to call Akhilesh "babua" (toddler) before they struck the alliance.
Shyam Singh Yadav, the newly elected BSP member from Jaunpur Lok Sabha seat, told reporters in Delhi that Mayawati alone had the authority to decide the future of the alliance.
"We cannot say anything. Behenji is the ultimate authority on this matter," Shyam Singh said.
He asserted that despite winning their seats, the victorious BSP candidates believed that "something was wrong" with the electronic voting machines. He said that in many booths, where they were certain of leading, they had trailed the BJP candidates.