Mayawati asks Modi govt to accept farmers' demands
The Bahujan Samaj Party president cited the cultivators' ability to know what is good and bad for agriculture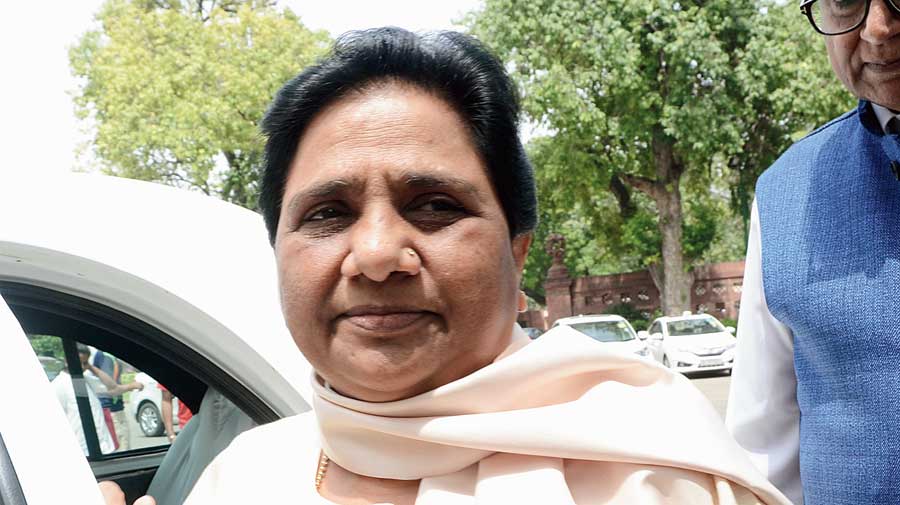 ---
|
Lucknow
|
Published 16.01.21, 01:41 AM
---
Mayawati has advised the Narendra Modi government to accept the demands of the protesting farmers because they are aware of what is good and bad for agriculture.
"The farmers have organised unprecedented protest at the Delhi borders. Several talks with the government have failed. The central government should accept all the demands of the farmers. It would be better for the government because the farmers know what is good and what is bad for them," the Bahujan Samaj Party president said at a news meet in Lucknow on Friday on her 65th birthday.
She also said the Modi government should provide coronavirus vaccine to every person in the country free of cost.
"If the Centre doesn't agree to my demand, then I would request the state governments to do so. If they all reject my demand, then I would promise the people that the BSP would provide them free vaccine when it comes to power," she said.
She said the BSP would not enter into any alliance for the 2022 Assembly elections in Uttar Pradesh and Uttarakhand.
Her party has 18 MLAs in a House of 403 in Uttar Pradesh and none in the Vidhan Sabha of 71 in the hill state.
"The BSP will contest on its own in UP and Uttarakhand in next year's elections. We are not going to ally with any political party. Alliance is mostly harmful for us," said the four-time former chief minister of Uttar Pradesh.
The BSP, the Samajwadi Party and the Rashtriya Lok Dal had fought 2019 Lok Sabha elections together. The BSP had won 10 seats while the SP won five. The RLD got none.
While addressing a news conference the same day last year, Mayawati had asked her followers to vote for the BSP to ensure the chair of the Prime Minister as her birthday gift.
Like past years, she also released the new volume (15th) of her book A Travelogue of My Struggle-Ridden Life and BSP's Movement.
The book is not available in the market and nobody knows where to find it.