'Masood son-in-law' on Adityanath lips
Yogi Adityanath on Sunday accused "some parties" of offering biryani to terrorists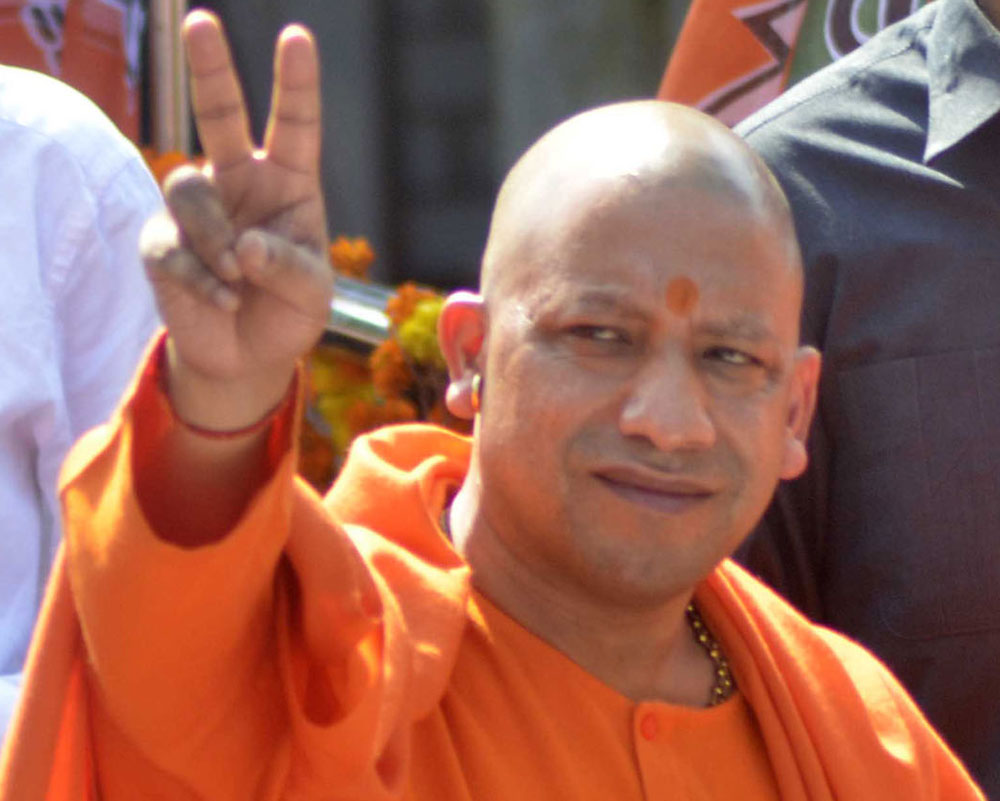 Uttar Pradesh CM Yogi Adityanath
Telegraph picture
---
Lucknow
|
Published 24.03.19, 09:03 PM
|
---
Uttar Pradesh chief minister Yogi Adityanath on Sunday accused "some parties" of offering biryani to terrorists while the Narendra Modi government fed them bullets, and termed a Congress candidate the "son-in-law of Azhar Masood".
He was referring to Masood Azhar, the Pakistan-based chief of the Jaish-e-Mohammed, which carried out the February 14 suicide attack in Pulwama that killed 40 CRPF men.
Addressing a rally in Saharanpur, where the Congress has fielded Imran Masood, Adityanath said the "son-in-law of Azhar Masood" had entered the constituency and was speaking the language of the terror kingpin.
"You people have to ensure that the person who speaks the language of Azhar Masood is defeated in the Lok Sabha elections," he said, seeking votes for BJP candidate Raghav Lakhanpal.
He added: "Some parties offered biryani to terrorists while the Modi government has only one medicine for terrorists — bullets and bombs."
But three years after Kasab's 2012 hanging, Nikam revealed that the terrorist had "never demanded nor was he given" biryani in jail, and that he had "made up the statement just to divert people's attention".
Attacking Congress president Rahul Gandhi, Adityanath said: "You must have noticed that the Union finance minister had referred to an individual as a 'man without brains'. Rahul Gandhi does not know Indian culture, so when he went to offer prayers at the Kashi Vishwanath Temple, he sat in a position as if he was offering namaz."
He slammed Congress overseas wing chief Sam Pitroda, who recently questioned the unofficial Balakot death tolls being spouted by BJP leaders and also queried the wisdom of air strikes on Pakistan as a way of combating terror.
"There is a mahaguru (great teacher) in the Congress. He raises questions on the valour of our armed forces," Adityanath said.
"When this is the condition of the mahaguru, you can imagine the condition of the mahachelas (leading pupils)."
Adityanath said that Azhar would meet the same fate as Osama bin Laden, whom US forces tracked and killed in 2011.