Mangalore blast linked to terror
Driver and passenger both in critical condition in hospital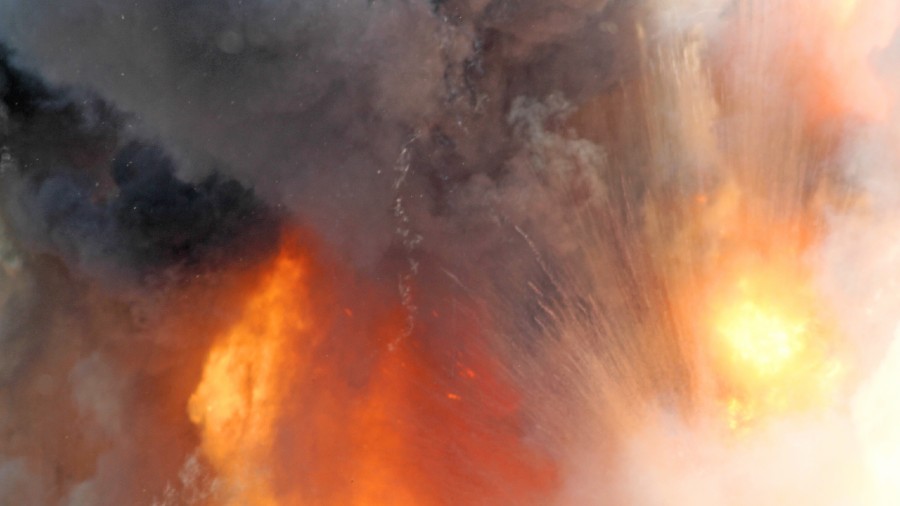 Representational image.
File Photo.
---
Bangalore
|
Published 21.11.22, 03:45 AM
|
---
A low-intensity explosion in a running auto-rickshaw that critically injured the driver and the lone passenger in Mangalore city on Saturday evening was an "act of terror", the Karnataka police chief said on Sunday. Police sources said the pressure cooker that exploded is believed to have been in a bag carried by the still unidentified passenger, which makes him the main suspect.
They said it was too early to say what the motive was. The driver, Purushotham, and the passenger are both in critical condition in hospital, home minister Araga Jnanendra said. "They are in no condition to speak. We expect some concrete information in a day or two," he said.
State director-general of police Praveen Sood tweeted: "It's confirmed now. The blast is not accidental but an act of terror with intention to cause serious damage. Karnataka state police is probing deep into it along with central agencies."
The police had recovered a partly burnt pressure cooker with two batteries connected to wires and a few nuts and bolts from the auto-rickshaw soon after the blast. Sources said the police were probing a possible link to the October 23 blast in Coimbatore, Tamil Nadu, where an LPG cylinder went off in a car before a temple killing driver Jameesha Mubin, the lone occupant of the vehicle.
Tamil Nadu police have arrested five alleged associates of Mubin on terror charges and claimed to have seized explosive devices from a house. Investigators believe the car explosion was an accident, caused possibly when the vehicle swerved to avoid a police checkpoint.
The Mangalore police also found an Aadhaar card in the name of Premraj Hutagi from the auto-rickshaw but Sood tweeted that it was a stolen card. "Premraj is a victim of identity theft. It's confirmed. He has nothing to do with this incident," he tweeted.
Investigators said Premraj was a railway employee in Hubli and had lost his Aadhar card. Security camera visuals from Mangalore city's Nagori neighbourhood show thick, white smoke billowing out of the auto-rickshaw before it catches fire.