Manas elephants on silver screen
FILM BAGS AWARD AT UN FEST IN NEW YORK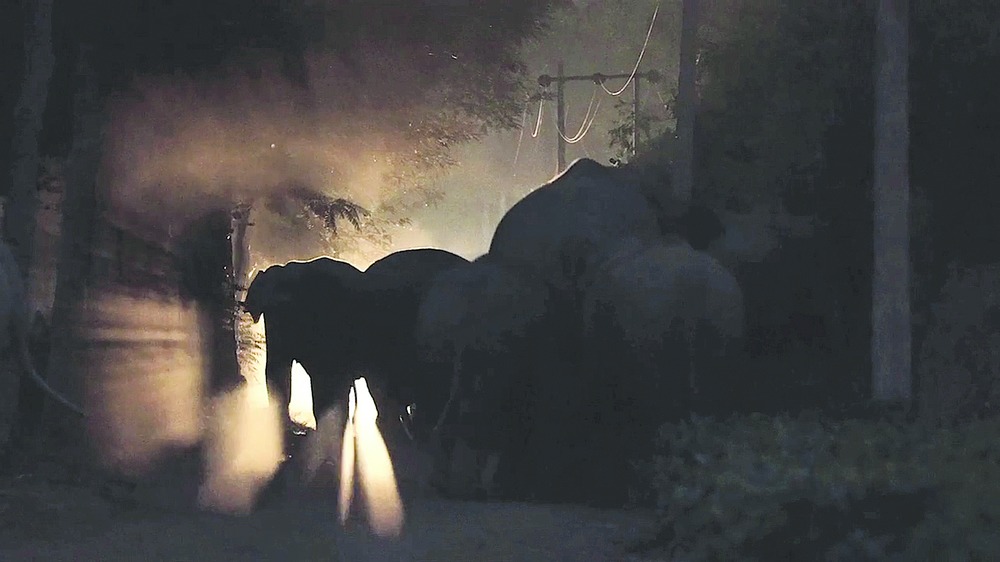 ---
Published 06.03.16, 12:00 AM
|
---
Guwahati, March 5: A film which depicts the resurgence of Manas has won the Best Film on Asian Elephants at the International Elephants Film Festival on the occasion of World Wildlife Day at the United Nations headquarters in New York.
The 50-minute film, Manas - Return of the Giants, was directed by Praveen Singh and Martin Dohrn and produced by Kosmik Global Media Private Ltd.
It was shot between 2013-15 in the wilds of Manas and at night and will be telecast on Discovery India in April or May.
The festival was organised by Jackson Hole Wildlife Film Festival and the secretariat of the Convention on InternationalTrade in Endangered Species of Wild Fauna and Flora (CITES).
The idea was to raise global awareness of various challenges facing African andAsian elephants as a highlight of UN World Wildlife Day on March 3.
The festival received more than 250 entries in the film competition which were reviewed by over 75 preliminary judges over six weeks before the short list was passed on to the final judging panel.
Director of Kosmik Global Media, Praveen Singh, told The Telegraph: "Manas, once believed to be one of India's most beautiful national parks, was a place I dreamed of visiting since childhood. However, years of conflict had left the place in ruins. Finally, in 2011 we went for a short trip and were convinced after talking to officials and staff that we had to tell the story of recovery of this remarkable place. We also realised that animal densities were low and sightings during the day were few and far between. We needed special technology - thermal and infrared cameras - to be able to film at night to really reveal how wildlife is coming back, albeit slowly."
"We partnered Ammonite Films, a pioneer in such technologies, to bring the story of Manas National Park - a world heritage site, but one that has been off the people's minds for decades,"Singh said.
The director of Ammonite Films, Martin Dohrn, said: "As soon as I heard about Manas National Park, I knew there was a thought-provoking and beautiful film to be made. Despite its terrible history and ongoing troubles, with its dramatic backdrop of the Himalayas and stunning views, it was crying out for a film to be made. During the day, even with the mahouts, very few animals were seen and when they saw humans they would run. However, night time was a different matter. This is when the animals came into their own and allowed us to really glimpse into the wildlife of Manas. With a combination of Ammonite's night time technology and Kosmik's access and knowledge, we were able to tell this truly remarkable story."
Manas got back its World Heritage tag in 2011 and its elephant population is estimated at around 700.
"These films connect us in a very personal way to wildlife. They inspire us all to make sure these magnificent animals survive in the wild,"said John E. Scanlon, secretary-general of CITES.