Managerial skills for a Digital world
Two critical characteristics of this digital revolution are the sheer speed and magnitude of change, driven by constantly evolving technologies and their swift democratization.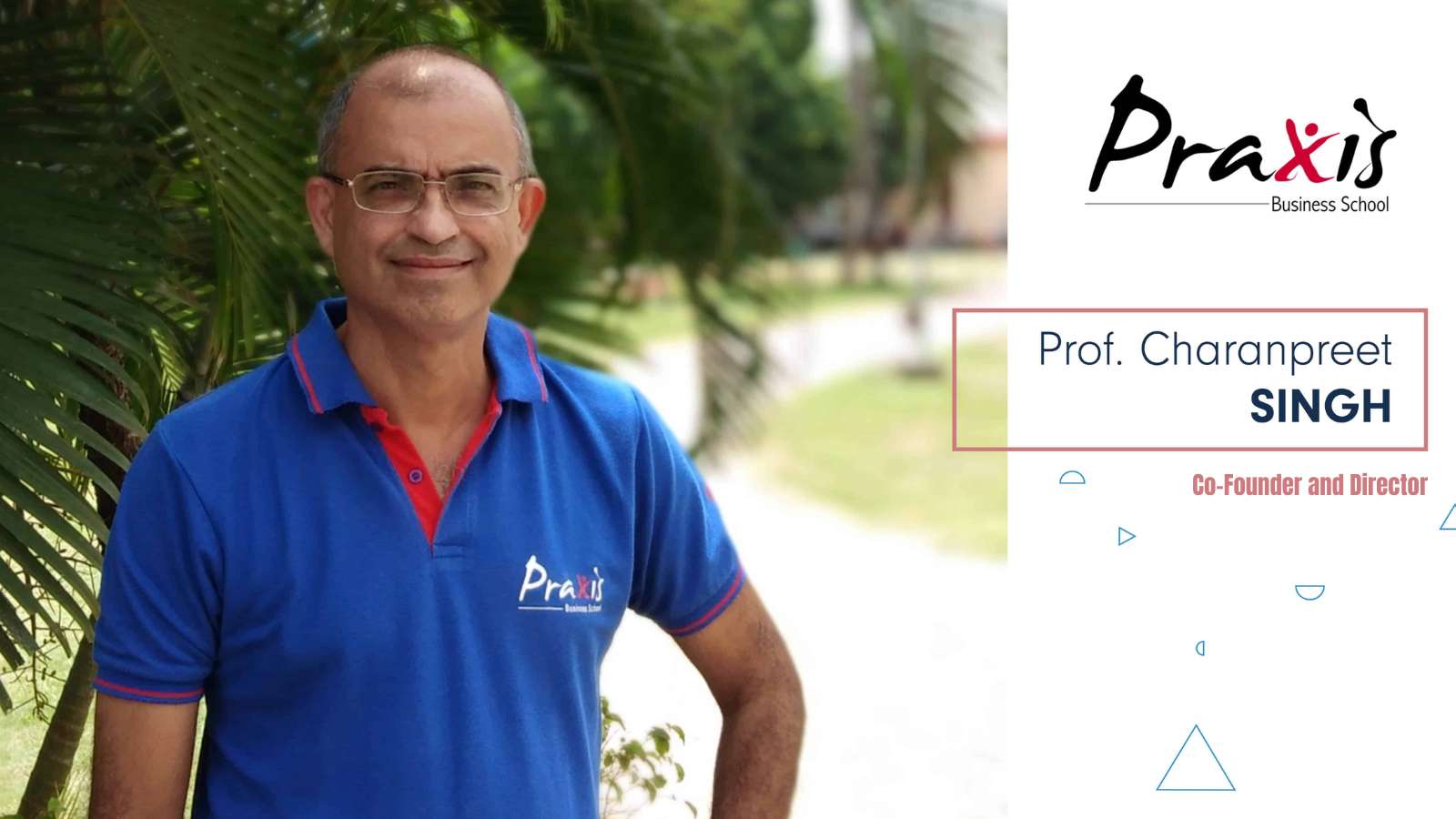 Prof. Charanpreet Singh, Co-Founder and Director
---
Published 13.03.23, 12:18 PM
|
---
The world is becoming progressively digital, at a rapid pace. It's a world connected with high-speed internet, a web of technologies, and devices that communicate with each other and with us. This has had a profound effect on the way we live, the way we think and the way we behave.
Two critical characteristics of this digital revolution are the sheer speed and magnitude of change, driven by constantly evolving technologies and their swift democratization. Managing organizations in this environment poses very different kinds of challenges to their leaders, who, logically, will need a new set of skills to build, manage and grow businesses.
Let us examine this in some detail. Enterprises exist to design and deliver goods and services to their consumers. There has been a tremendous change in what the consumers seek, how they go about making their buying decisions and how they expect the brands to interact with them. And there is no finish line – as companies battle to cope with this, a new technology (or a different way of leveraging existing technologies or the massive amounts of data they generate) is yet again reorganizing the consumer landscape.
For example, the progressive introduction of radio-cabs, Uber and now the self-driving taxicab have completely changed the way commuters hire taxi-services, and recalibrated the expectations consumers have in terms of waiting time, quality of ride, convenience, consumer experience etc. from mobility service providers.
From an enterprise perspective, if you have to compete in the mobility services market, your organization structure, resource strength and expertise, business processes and work-flow would be completely different from those of a yellow-cab running organization. To start with, an Uber-like enterprise would have to be tech and data-driven, super resilient to respond to market changes, highly automated in its business processes, designed to minimise response time while optimizing inventory.
Similarly, Netflix success will depend on its ability to predict consumer preferences for creating, buying and/ or publishing content, and for designing the home screen for each visitor. Traditional parameters like location and grandeur of the film theatre, availability of services like parking and popcorn are not relevant here.
Managers who have to lead teams and businesses into this digital age need a new combination  of hard and soft skills. On the hard (specific) skill front, they need to be tech and data savvy, irrespective of the functional area they oversee. This is because tech and data are driving this entire digital transformation.
New technologies like AI, blockchain, robotics, 3-D printing, 5G disrupt traditional ways of doing business and enable new, sharper business models that make a positive difference to our lives – by making things faster, more reliable, more convenient, more accessible, and all of this at lower costs! The flip side is that today every aspect of business is driven by technology, and companies need to innovate constantly by imagining better ways of using these technologies to improve customer experience. It is, therefore, imperative that managers have a sound understanding of what these technologies can do for the business.
The digital way of living our lives generates enormous amounts of different varieties (structured, semi-structured, unstructured) data at a breath-taking pace. These data footprints (e.g., who's watching which film at what time of which day of the week on which device) leave priceless pieces of evidence of your behaviour and organizations compete on their ability to generate, access and make winning decisions based on the analysis of this data.
Managers can derive immense value from this data – provided they have the skills to recognize reliable sources of data, a deep understanding of what the data reveals, expertise in fetching and analysing this data and communicating the insights to the right audience. Data skills can range from the ability to read data from an excel sheet to being able to conduct statistical analysis, and eventually to mastering AI techniques like machine learning and deep learning.
Let us examine the role of a marketing manager in today's world. You need to have a deep understanding of social media to understand consumer behaviour and create appropriate messaging in the appropriate channels to create excitement about your brand in this media. In addition, you will make decisions on choosing the right technologies to automate business processes to enhance customer experience, inform website designing to optimize SEO, select the right influencers, create the right marketing programs to reach out to consumers, ensuring that the data privacy rights of the audience are protected. Sounds very different from the largely print and TV world that we were used to!
In addition to skilling themselves in the areas of technology and data, today's managers need to sharpen their soft skills  - communication, collaboration and people management. Enhancing customer experience across media channels and on a 24*7 basis requires an empowered team that the manager has to build in an environment of transparency, trust and empathy. Managers have to be agile, resilient and ethical – the connected digital world is well-equipped to identify the genuine from the fake.
Business schools need to take cognizance of the rapidly evolving skill requirements of today's managers, and devise methods to respond quickly to the changing needs by bringing in new content, and new ways of delivery and assessment. This is the only way they will be able to offer employable candidates to the industry and remain relevant in today's education landscape.
Prof. Charanpreet Singh is the Co - Founder & Director of Praxis Business School Foundation.
Praxis Business School offers specializations like Consumer Insights & Market Intelligence in Marketing and Branding as part of their two year PGDM program. The emphasis is on creating Marketing professionals who can leverage technology to create new age solutions for a digital world."
This article has been produced on behalf of Praxis Business School by ABP Digital Brand Studio.