Managed Office Spaces in High Demand: Harsh Binani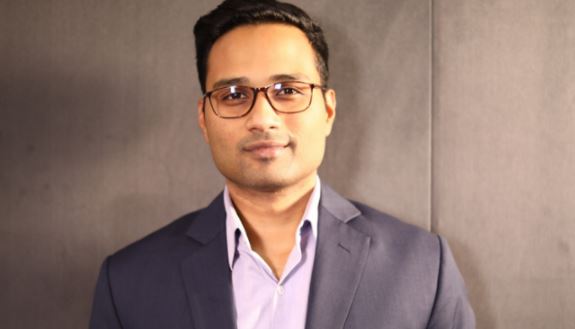 ---
Published 11.03.22, 07:30 PM
|
---
The outbreak of Covid-19 dramatically changed the real estate market and compelled occupiers to rethink the conventional workplaces. According to an industry report, 30% of all office space will be flexible by 2030, and large corporate occupiers will drive much demand. It also stated that " the future of real estate is a spectrum of flexible spaces".
Mr. Harsh Binani, the co-founder of Smartworks, believes that the heightened need for flexibility, agility, in-office experience and fully managed office services led large companies to re-examine their real estate needs. Managed office spaces offer custom-made workspace solutions as per the business needs; top Grade shared common areas, value-added services, and a plethora of amenities. With low or zero upfront Capex, managed spaces are far more structured in terms of threshold limit for space and lease commitment, offering ample opportunity to enterprises to scale up.
Smartworks, India's largest Enterprise-focussed managed space operator, is well poised to cater to the demand surge.
On growth amidst the pandemic, Harsh Binani said," We were growing 2.5 times every year coming into a pandemic and still grew 30% during the pandemic year. While there was an initial slowdown in 2020, demand spiked as companies started looking at flexible workspaces as viable options for expansion, business continuity, and hedge against future uncertainties. However, the pandemic didn't impact us as much as we cater to a different segment — large enterprises with steady and stable requirements. Further, we benefited from market consolidation and a proven business model, enabling us to capture additional market share and increase our market leadership as the fittest players will survive and thrive during this time. We had healthy growth despite COVID-19, and given the solid macro headwinds for the industry, we look well poised to capitalize on the strong demand. The combination of strong macro headwinds and our market leadership position augurs well for our long-term sustainable growth."
Smartworks' Tech-enabled Workspaces
Touchless solutions in offices are no longer just cool to have features. It has become essential to ensure a safe, productive, and efficient work environment in the new normal. By creating a touchless experience, Smartworks has put in a lot of thought towards enabling a superior in-office experience. The 'SW Super App' by Smartworks provides its members with a plethora of features that are not just convenient but also time-saving and hassle-free. With features ranging from Digital Access, IoT enabled meeting room booking system, digital pantry to automation parking system, QR -code scan based beverage dispensing and more, members immensely benefit from this single touch digital platform. 
As more and more companies and employees return to work, these tech-enabled offices and features are what they will be looking for. 
About Smartworks
Smartworks is India's largest provider of flexible workspaces, with a footprint of over 5.3 million sq ft. across more than 32 locations in 9 cities (Delhi-NCR, Kolkata, Bengaluru, Mumbai, Hyderabad, Chennai and Pune) and caters to more than 420 organizations. It is targeting 20 Mn sq. ft. in the next three years.