Mamata: Second war of independence
Will oppose citizen bill from the front, says the chief minister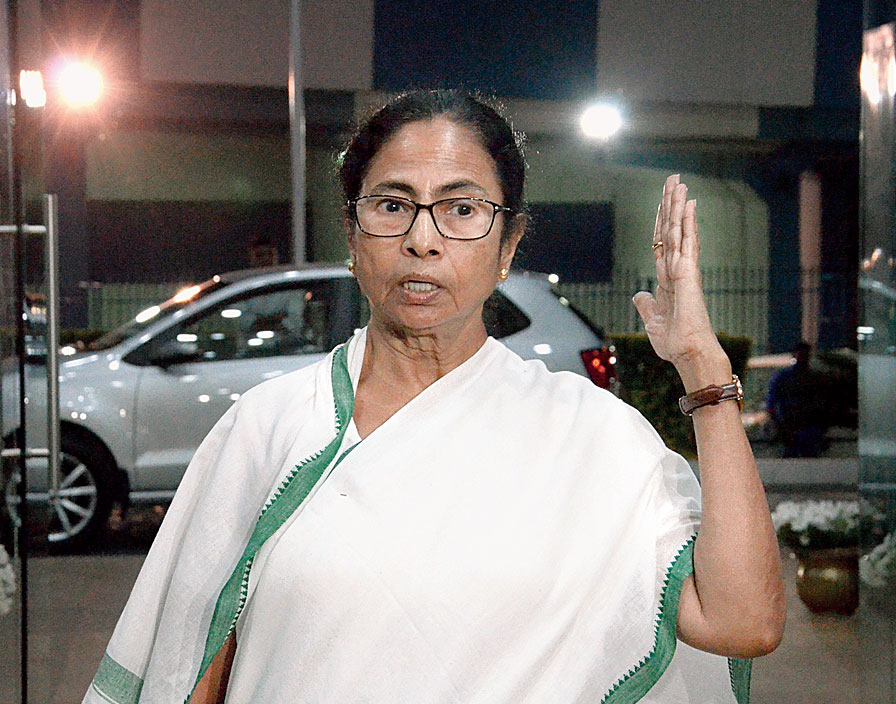 ---
|
Calcutta
|
Published 06.12.19, 09:00 PM
---
Mamata Banerjee on Friday said a pan-India resistance to the National Register of Citizens and the Citizenship (Amendment) Bill would be the "second war of independence", asserting she was willing to lead it.
"This movement will turn out to be the second war of our nation's independence. Fight we must, fight we will. This is a fight to the finish.... We have always shown the way. We will do so again... lead from the front," Mamata told an audience of thousands near the Gandhi statue on Mayo Road.
"The very nature, the very essence of this is wrong (and) goes against the Constitution (as envisaged by) its authors, such as Babasaheb (Ambedkar)," the chief minister said.
Mamata added: "If you give citizenship to all communities, without going against the very basics of the Constitution, we will accept it (the citizenship bill). But if you discriminate on the basis of religion, or anything at all, we will oppose it and fight till the end. If necessary, alone."
Mamata was addressing her party's Sanhati Divas (Amity Day), observed every December 6 to coincide with the anniversaries of the Babri Masjid demolition and the death of B.R. Ambedkar.
She accused the BJP of trying to distract people from the real issues, such as the economic slowdown, by creating a sensation around the NRC and the citizenship bill.
"A body cannot function properly or survive normally if you sever an arm or a leg. By discriminating against people over religion or other identities, the body — the country — will not remain what it is. The NRC is hacking at the neck of that body. The CAB (citizenship bill) is beheading that body," she said.
The thrust of her speech suggested she believed the NRC and the citizenship bill would be her main political planks against the BJP in the battle for Bengal, where Assembly elections are due in mid-2021.
"How will you take away the citizenship of people who have been here since 1947 or 1971? How will you render them foreigners in their own land overnight?" Mamata asked. "How can you keep them as foreigners for six years and then, on the basis of some discriminatory parameters, again grant citizenship to some? Do they (the BJP) expect this to be taken seriously? We will never allow it to happen here."
Mamata said that in a secular nation like India, citizenship could never be determined on the basis of religion.