Varsity 370 diktat slammed
Nearly 1,000 students of the university had taken part in the Bharat Ekta rally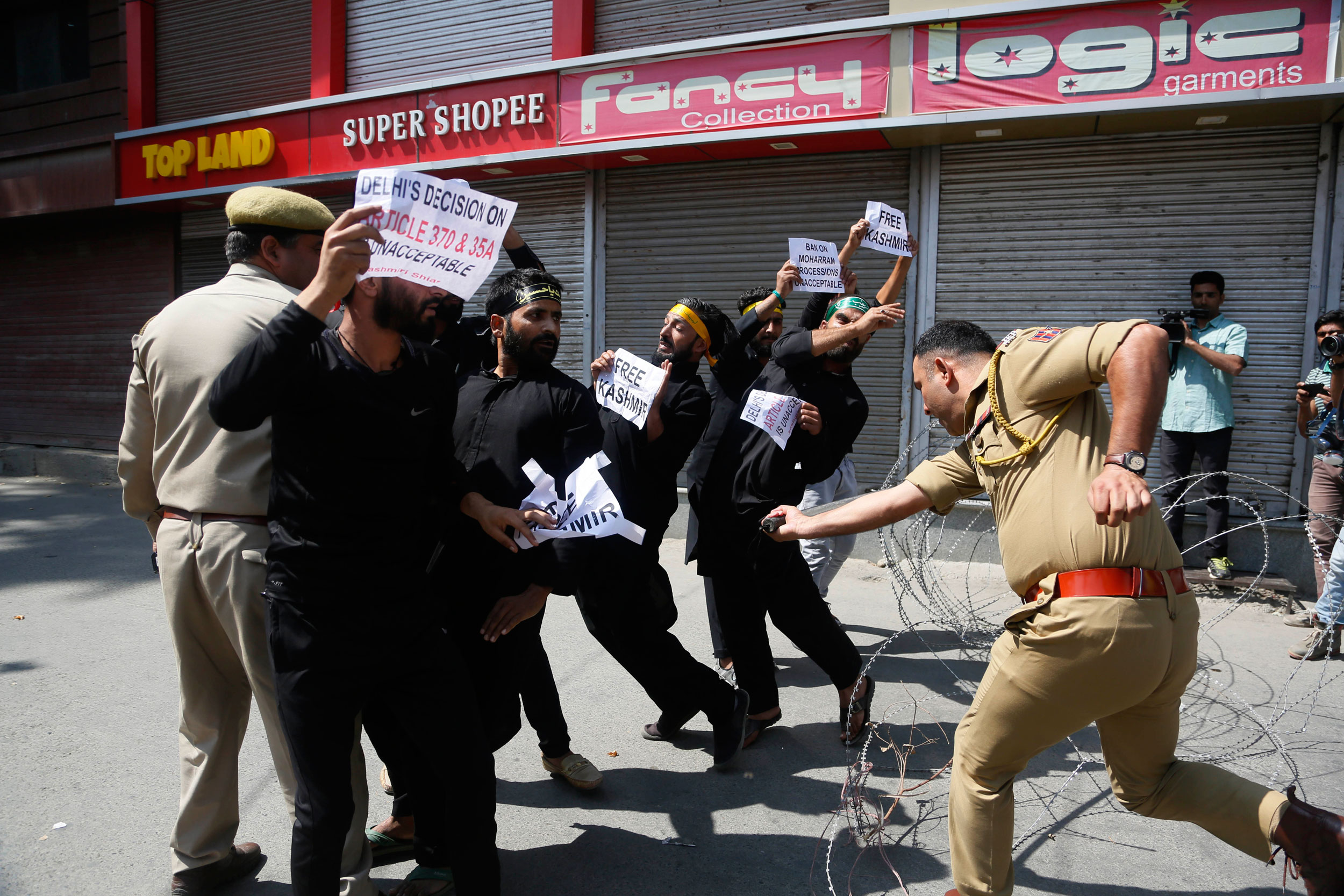 ---
---
Academics and former students on Monday condemned a directive that the Maharaja Sayajirao University, Vadodara, had issued asking its students to participate in a rally held in support of the revocation of the Article 370 provisions that accorded a special status to Jammu and Kashmir.
Nearly 1,000 students of the university had taken part in the Bharat Ekta rally, flagged off by chief minister Vijay Rupani in Vadodara on Sunday, after receiving the instruction that was communicated through WhatsApp groups.
Earlier last week, the Shri Lal Bahadur Shastri Rashtriya Sanskrit Vidyapeetha, Delhi, had organised a "debate" among non-teaching staff on the topic: "Abrogation of 370 is in the national interest: For and Against".
However, Vidyapeetha sources said, all the employees spoke in favour of the motion.
Pramit Ghosh, a former student of the MS University, said he supported the revocation of the Article 370 provisions but would not endorse the university's move to instruct its students to participate in the rally.
"If certain thoughts are implanted in the minds of the students, we are headed towards autocracy. I'm horrified to see the university doing this," Ghosh said.
"Certainly the university is doing this at the instance of some quarters. The students should be left to decide for themselves in these matters. If you are trying to influence their minds, you are destroying their minds."
Kapil Joshi, a member of the MS University's senate, said he had opposed the instruction to the students, which he said was issued for "political mileage".
"The vice-chancellor, registrar and the deans are behaving like puppets of the government. They have made this university an event-management organisation to whip up support for the BJP," Joshi said.
Ahmedabad district education authorities issued circulars to schools last week to organise debates and essay competitions on the removal of Jammu and Kashmir's special status on the occasion of Prime Minister Narendra Modi's birthday, which falls on Tuesday.
Joshi said the students were helpless --- they were taking part fearing they might be victimised in their exams if they didn't comply.
A former member of Delhi University's academic council, Abha Dev Habib, said that academic institutions were autonomous bodies and should not function like extended bodies of the government.
"Universities cannot become agents of governments. It will be a very unfortunate situation (if that happens). The whole idea of a university is to further critical thinking and questioning," Habib said.
"One wonders if such an instruction is coming in response to the students' protests in Punjab in support of the Kashmiri people and against the abolition of (certain) Article 370 (provisions)."