Legislative Council: Odisha locks horns with central government
It's unfortunate on the part of the Centre to give misleading information in Rajya Sabha regarding setting up of a Council in state: Dr Surya Naryana Patro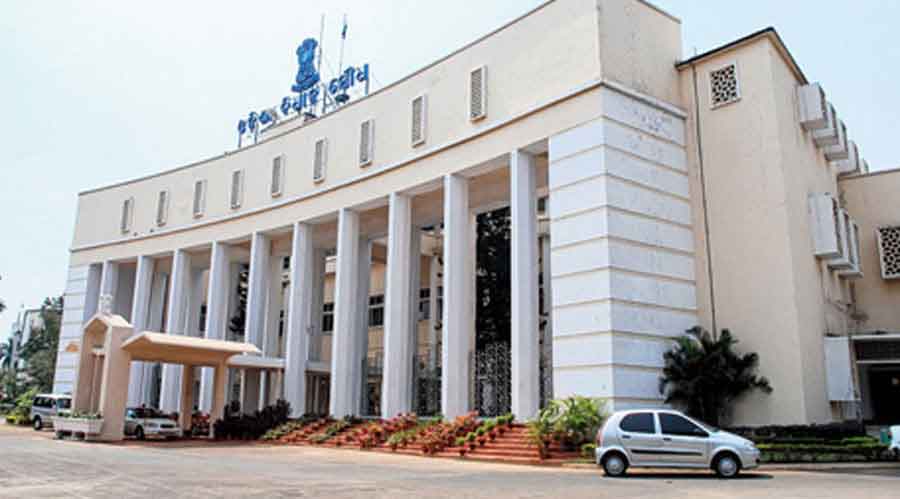 Odisha Legislative Assembly.
File photo
---
Bhubaneswar
|
Published 12.02.22, 12:31 AM
|
---
Speaker of the Odisha Legislative Assembly, Dr Surya Naryana Patro, has countered the Centre's claim that it had not received any resolution from the state regarding the establishment of a Legislative Council.
"It's unfortunate on the part of the Centre to give misleading information in the Rajya Sabha regarding the setting up of a Council in the state," Patro told The Telegraph on Friday.
The Speaker added: "In response to a question of a Rajya Sabha member from Odisha, Prasanna Acharya, Union minister of law and justice Kiren Rijiju informed the House that the Centre had not received any proposal regarding the setting up of a Council in Odisha. We wonder how a minister could make such a statement in the Rajya Sabha."
In a written reply to Acharya's question, Rijiju had on Thursday said: "As per record, no such information has been received by the government. However, the information is being collected from the state government of Odisha as regards to adoption of resolution."
Rijiju also informed the Upper House that Assam, Rajasthan and Bengal had adopted the resolution for the creation of Councils.
Setting the record straight, Patro said: "In 2015, a committee was set up under the chairmanship of senior MLA Dr Nrusingha Sahu. Later the committee visited the states where Legislative Councils exit and submitted its report in 2018."
According to the Speaker, the Odisha Legislative Assembly passed a unanimous resolution for setting up a Legislative Council in September 2018.
"Later we sent the resolution copy to the ministry of law and Lok Sabha and Rajya Sabha secretaries through mail and speed post. We have that copy with us. God knows why the minister has made such a statement."
Only six states have Legislative Councils. They are Bihar, Andhra Pradesh, Karnataka, Maharashtra, Telangana and Utter Pradesh. They accommodate people excelling in different fields in the council.
In December 2014, the Odisha government had announced the setting up of a Legislative Council in an apparent bid to accommodate some senior party leaders who had lost the 2014 elections. Subsequently, the Assembly formed a five-member team on January 7, 2015. The committee had been asked to look into the modalities and study the pattern of working style of the councils in other states. Later, it had visited the states where the councils exist.
Sources said if the Council came into existence, it would have 49 members — one third of the total strength of the state Assembly that has 147 members.
Officials said the Legislative Council could play the constitutional role of maintaining checks and balances to perfection. "It can delay a bill for three months, which will force the state government to give it a second thought and make necessary amendments. The Legislative Council will also provide a platform to generate debate on important issues," said an official of the parliamentary affairs department.