Leaders across parties recall 'good friend' Arun Jaitley
Jaitley died on August 24 at the age of 66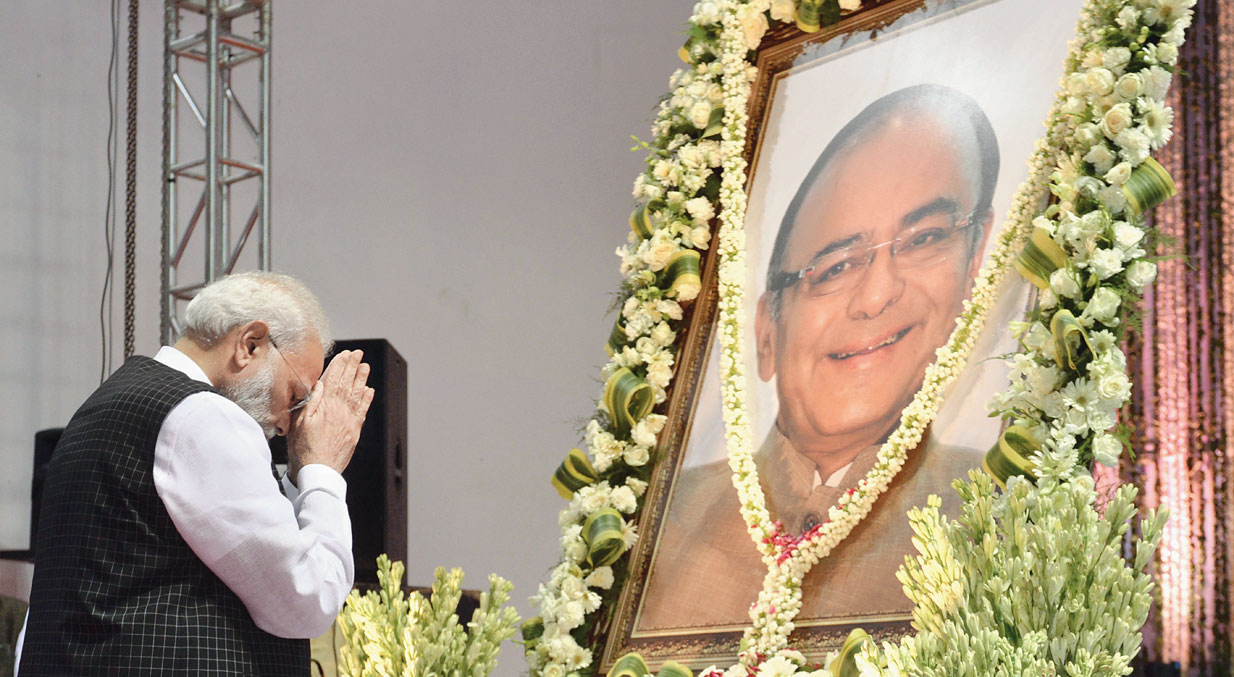 ---
---
Prime Minister Narendra Modi and leaders across parties ideologically opposed to the BJP paid tribute to former finance minister Arun Jaitley on Tuesday, saying they had lost a "good friend" in his untimely passing.
Jaitley died on August 24 at the age of 66.
Modi, who was abroad when Jaitley passed away, said he had never thought he would one day pay tribute to his "chhota dost" (young friend).
"I failed to meet him for the last time and this pain will forever remain," Modi told the BJP-organised memorial meet at the auditorium of the Jawaharlal Nehru Stadium.
Glowing words came from the other side of the ideological divide too. "We have lost a friend. We need people like Arun Jaitley in a multiparty democracy like ours," CPI general secretary D. Raja said.
"We have lost… a remarkable communicator, a committed pillar of his party and a friend to many, many people," Congress leader Abhishek Singhvi said.
"Arunji was a bridge," Trinamul leader Dinesh Trivedi said, recalling the late leader's attempts to resolve differences.
"Despite different political ideologies we shared a great personal relationship," NCP chief Sharad Pawar said.
Home minister Amit Shah acknowledged Jaitley's ability to strike friendships blurring party lines. "In national interest he rose above the party line," Shah said.