Killing fear to peace plea by BJP lawmaker's daughter
Sakshi Mishra has said that fictitious stories were affecting the political career of her father Rajesh Kumar Mishra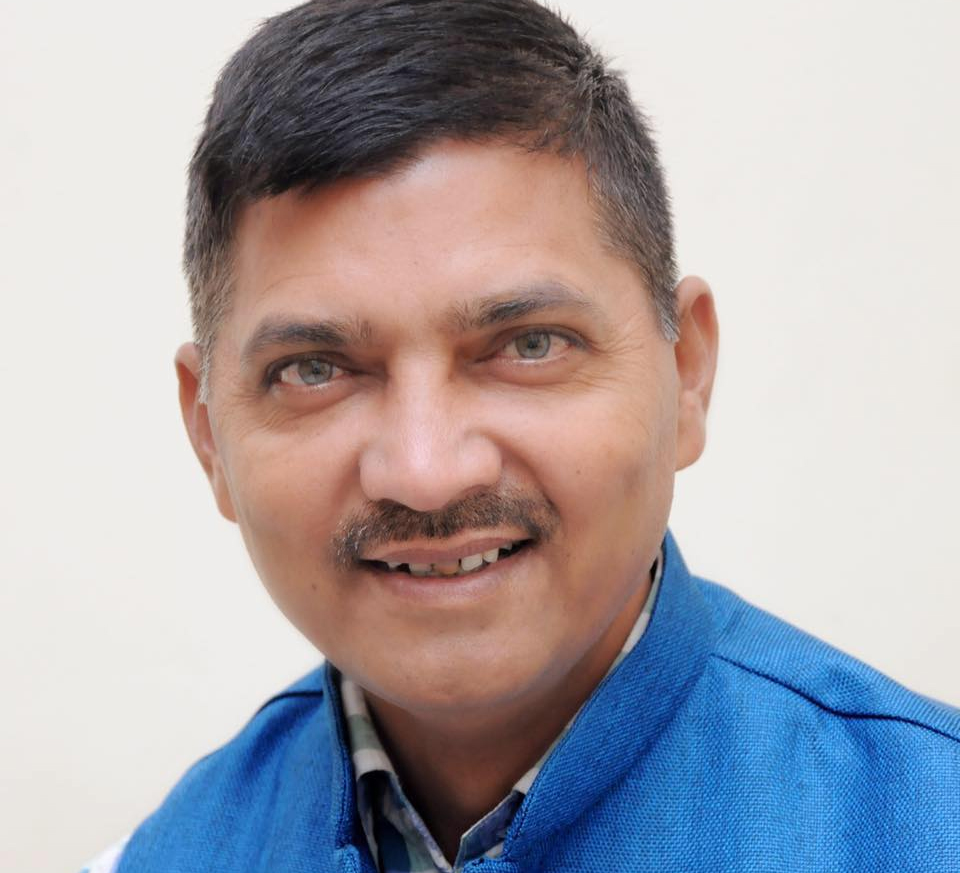 ---
|
Lucknow
|
Published 20.08.19, 09:12 PM
---
A BJP lawmaker's rebellious daughter, who had feared she would be killed for marrying against her family's wishes and posted several videos on social media sites to seek police protection, is now trying to restore her father's honour.
She has registered a complaint with the Jansunwai portal of the Uttar Pradesh government that some people and agencies have been trying to malign Rajesh Kumar Mishra alias Pappu Bhartaul, MLA of Bithari-Chainpur, on social media.
"I am Sakshi Mishra, wife of Ajitesh Kumar and daughter of Rajesh Kumar Mishra, Bareilly. False news has been circulated against my in-laws and my parents' family on social media. It is vitiating country's atmosphere," she has said in her complaint registered with the grievance redress portal started a few years ago for residents of Uttar Pradesh.
Sakshi has said that fictitious stories were "affecting the political career of her father" and "spreading anarchy in the country".
"I and my father want to lead a peaceful life. Please take necessary action…," she said in her request to the government.
It was not immediately clear why Sakshi, 23, who had feared she would be bumped off in an honour killing, was speaking up for her father who had said he would not accept her back after she eloped early last month.
Bhartaul was not available for comment. The MLA had said in July that he and his wife had gone into depression and would commit suicide if the media didn't stop portraying him as a demon.
"I will not meet anybody and wouldn't attend Assembly sessions in such a situation," he had said and stopped meeting anybody.
Sakshi had eloped with Ajitesh on July 3 this year and got married in a temple in Allahabad the next day. She had posted three videos on social media sites between July 10 and 12, blaming her father for setting goons after her and her husband and fearing that they would kill them.
She had appealed to the police to protect her and also moved Allahabad High Court, seeking a directive for the law enforcers to provide her security.
Bareilly police had quickly located Sakshi and her husband and provided them protection.
"Please let me live in peace and you focus on your politics," she had told her father in one of her video messages and warned a "henchman" of Bhartaul that she would destroy his entire clan if he didn't stop chasing her.
Ajitesh, who was there in the video with Sakshi, had claimed that Bhartaul was opposed to him because he was a Dalit.
Ajitesh's neighbours in Bareilly had, however, expressed surprise over his Dalit identity and claimed that the youth used to identify himself as a Thakur.
Bhartaul had claimed that although he didn't want his daughter to elope with anybody, he wouldn't come in her way because she was an adult. He had claimed that some politicians and bureaucrats had used his daughter to tarnish his image.