Kerala school drops sir and madam for teacher
Students and teachers at the 72-year-old Senior Basic School in Olassery, Palakkad district, have more or less adjusted to the gender-neutral expression since December 1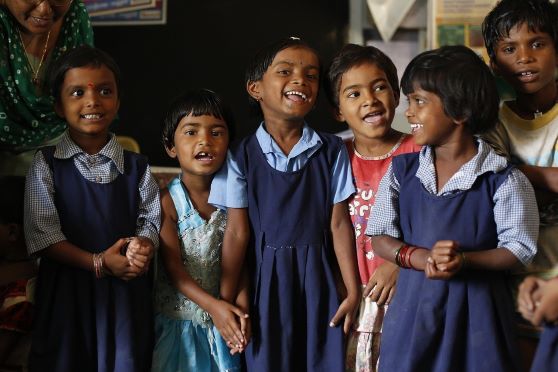 The principal of the government-aided school says that the decision was inspired by a nearby panchayat that had in September last year dropped the colonial salutations while addressing officials and encouraged citizens to "demand" and not "humbly request" their services
File Picture
---
Bangalore
|
Published 09.01.22, 12:37 AM
|
---
A Kerala school has adopted the gender-neutral term "teacher" instead of using the salutations "sir" and "madam". 
Students and teachers at the 72-year-old Senior Basic School in Olassery, Palakkad district, have more or less adjusted to the gender-neutral expression since December 1, when the staff council decided to switch to what they believe is a forward-looking way of addressing tutors.
The principal of the government-aided school, H. Venugopalan, told The Telegraph on Saturday that the decision was inspired by a nearby panchayat that had in September last year dropped the colonial salutations while addressing officials and encouraged citizens to "demand" and not "humbly request" their services.
"One of our teachers, Sajeev Kumar, who was inspired by a campaign started by (social activist) Boban Mattumantha, had suggested we drop the salutations 'sir' and 'madam' and go for a gender-neutral one. Then there was this example of the Mathur panchayat. So we decided to follow the example set by the panchayat and picked 'teacher' as the best gender-neutral alternative," Venugopalan said.
Mattumantha is a Palakkad-based social activist who has been fighting for the universal adoption of gender-neutral salutations and the elimination of subservient usages in applications for government services. It is his campaign that inspired the Mathur panchayat, which in turn has influenced a number of local bodies to do away with relics of the Raj such as "sir" and "madam".
While more than 50 per cent of the students quickly adjusted to the new way of addressing their teachers, the principal said some were taking time. "We often find some students addressing us as 'sir' or 'madam' but instantly switching to 'teacher'. But that in itself is an encouraging sign since everyone now understands the convenience of addressing us as just 'teacher'," Venugopalan said.
The school has some 300 students in Classes I to VII and 16 teachers — nine women and seven men. 
"We found no objections whatsoever in adopting the gender-neutral alternative. Even the PTA (parent-teacher association) readily agreed to the proposal," Venugopalan said.
He has since received enquiries from other schools interested in the model. "Some schools have contacted us. Although they are a little apprehensive about changing the salutations set by decades of practice, their interest in what we did gives hope for a tomorrow when all schools would become gender-neutral in every way," Venugopalan said.
Gender-neutral uniforms have also caught the imagination of the progressive southern state with some government schools adopting and implementing it with ease. 
Mattumantha welcomed the increasing acceptance of what he has been advocating for several years. 
"These colonial relics must be discarded in the dustbin. More democratic and gender-neutral usages will help children respect each other irrespective of gender," he told this newspaper.
He has been writing to the Kerala government to drop such vestiges of British rule and go for gender-neutral terms in official language as well. Since Kerala is the first state to come out with a transgender policy in 2015 and has since taken several initiatives to bring members of the third gender into the mainstream, Mattumantha said any change should cover all the genders. 
"These salutations and vocabulary of serfs, such as 'humbly request,' 'with utmost humility', 'yours faithfully', or 'thou' are straight from the king's courts and colonial rule. In fact, why should we be 'ruled' and not 'served' in a democracy? It is our democratic right to be served by the government servants and our elected representatives, and not be ruled by them," he told this newspaper.
"In the West they address the head of government as Mr Prime Minister, but here we have all kinds of usages to display absolute servitude. While we were 'subjects' in a kingdom, we are 'citizens' in a democracy. So why should we bow our heads before these officials and elected members whose job is to serve us?" asked Mattumantha, who has for long been addressing officials and ministers by their name or designation.