Kerala renews farm session bid
The ruling and Opposition parties, barring the BJP, had slammed the governor for overstepping his constitutional duties in rejecting the state cabinet's decision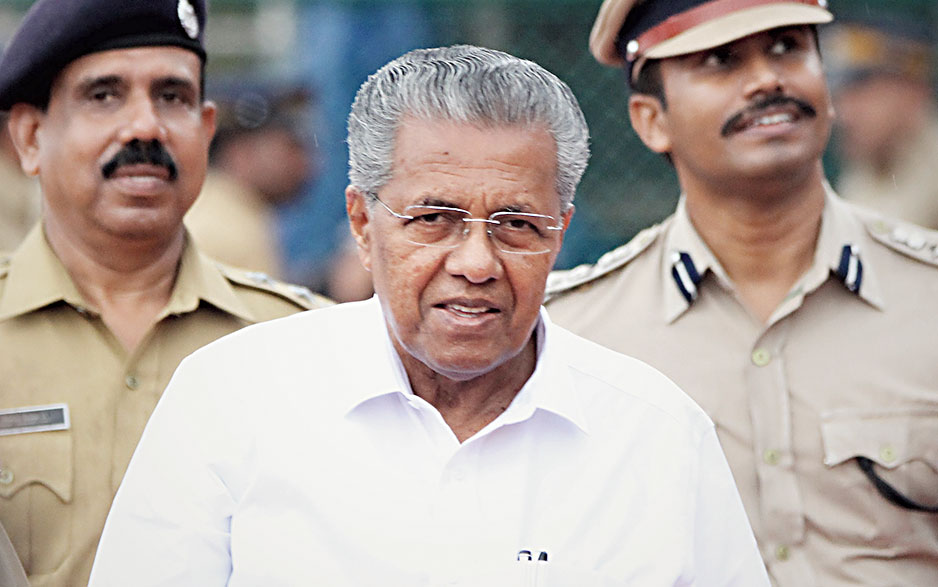 ---
---
The Kerala cabinet on Thursday decided to make a recommendation to the governor to convene a special session of the Assembly on December 31 to pass a resolution against the controversial farm bills.
Governor Arif Mohammed Khan had in a controversial decision turned down the earlier recommendation of the cabinet to convene a special session on December 23 in a direct face-off with the Left Democratic Front government.
The ruling and Opposition parties, barring the BJP, had slammed the governor for overstepping his constitutional duties in rejecting the state cabinet's decision.
An irate Congress had on Wednesday demanded that the government should push for its rights and not be cowed down by the governor.
Congress leaders wanted the government to move a resolution and table an ordinance against the farm bills.
Chief minister Pinarayi Vijayan on Thursday told a news conference in Thiruvananthapuram that he hoped the governor would go by the cabinet decision this time.
"According to our parliamentary system, a governor can only accept what the cabinet has decided," said Vijayan who had recently written a strongly worded letter to Khan citing constitutional provisions and legal precedence that clearly state that the governor had no discretionary powers over convening or proroguing the Assembly.
The chief minister alluded to the ongoing farmers' strike across the country and said Kerala was not self-sufficient in food grains.
"The farmers' agitation has caused a lot of concern in our state that depend on others for food grains. Hence it is inevitable that we discuss the issue in the Assembly and find solutions," Vijayan said.