Kerala government to make school textbooks gender-neutral
Move comes amid a spate of dowry deaths and violence against women in the state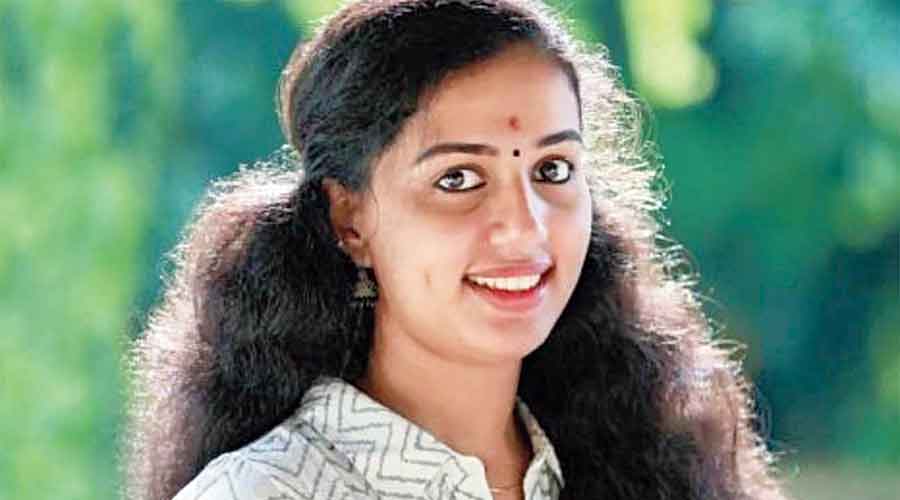 Vismaya N Nair, 22, was found hanging in Kollam on Monday. Her husband S Kiran Kumar has since been arrested for dowry harassment
Telegraph picture
---
Bangalore
|
Published 27.06.21, 01:25 AM
|
---
The Kerala government has decided to audit and revise school textbooks to make them gender-neutral amid a spate of dowry deaths and violence against women although experts have cautioned about the lack of Malayalam equivalents of some English words.
Chief minister Pinarayi Vijayan announced the plan to revise school textbooks through a tweet on Thursday: "To inculcate a culture of gender equality, Kerala's school textbooks will be revised and audited to sieve out words and phrases disparaging women. Steps will be taken to turn our schools and colleges into spaces that embrace the idea of gender equality and equal rights."
Education minister V. Sivankutty said gender equality and gender justice would be taken in "all seriousness" while reforming the education system. "All words that stand against gender equality must be changed. This will be taken up in all seriousness while reforming the educational system," Sivankutty said in a statement issued by his office.
An official in the education ministry said a decision would be taken soon on seeking suggestions from educationists and experts in gender justice to scrutinise the textbooks and make them gender-neutral.
To cite a few examples, postmen would be changed to mail carriers, stewardesses would become flight attendants, clergymen would be just clergy, salesman would be salespersons or sales executives, and mankind would be re-written as humankind.
Academics pointed out that the Malayalam vocabulary might not be broad enough to find equivalents of all English words. Although some English words are transliterated in Malayalam textbooks, the first preference would be to use a word in the native language, sources said.
Writer and a senior member of the Progressive Writers Association, Vallikkavu Mohandas, cautioned: "English is a highly evolved language which is truly cosmopolitan in nature and hence has words for everything."
He said it would be easy to re-write English textbooks since templates were available in several countries.
"While the English language is so broad and cosmopolitan, Malayalam is not. We don't even have a feminine gender equivalent of 'dheeran' (brave) although 'dheera' is used informally. So the first step should ideally be an overhaul of the language by finding appropriate words," Mohandas said.
He said there were innumerable examples where Malayalam did not have apt equivalents for English words. "The bigger danger is the negative connotations ascribed to words like 'napumsagam' (transgender)," he said, alluding to the fact that the Malayalam word is also used to describe a coward.
The chief minister's announcement has triggered suggestions that textbooks be also made trans-neutral so that children develop respect for the third gender as well.
"Good. Include trans-inclusive and friendly language. Have toilets in schools for trans kids too. Sensitise teachers every 3 months with refresher course on gender equality & justice workshops. Make it a point to employ trans, non-binary folx (folks) as teachers so they get represented," an user named Ashayy tweeted in response to Vijayan's announcement.
The first state to come out with a Transgender Policy in 2015, Kerala has since taken several steps to provide rations, identity cards, health care and employment to transpersons. But many still complain about the lack of inclusiveness in the state's ecosystem.
A member of the Transgender Justice Board that functions under the department of social justice, Sheetal Shyam, was of the view that textbooks should also be made "trans-friendly" by using non-sexist and gender-fair language.