Kerala call for fee relief for Dalits, tribals
Expert panel of state government suggests a full waiver of tuition fees for SC-ST students and poor students in government institutions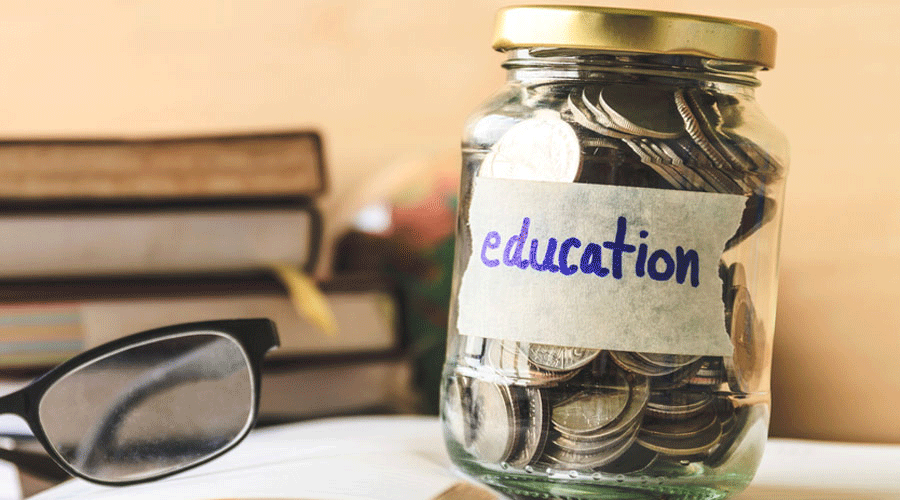 Representational image.
File photo
---
New Delhi
|
Published 30.08.22, 01:48 AM
|
---
An expert panel of the Kerala government has suggested a slew of measures as the enrolment of Scheduled Castes (SCs) and Scheduled Tribes (STs) remains low in higher education compared to the overall enrolment.
The panel suggested a full fee waiver for the SC-ST students and the poor students in government institutions.
The Higher Education Commission set up by the Kerala government is a pointer for other states and the Centre for their institutions.
The commission headed by a former vice-chancellor of Dr B R Ambedkar University, Delhi, recommended that the tuition fees must be fixed based on factors such as input costs, market demand and students' economic background.
"Thus, while tuition fees may have to be raised, a progressive system of graded tuition fee waivers based on family income slabs must be ensured. There should be a full fee waiver of tuition fees for the socially and economically marginalised. Higher education institutions must also be encouraged to mobilise a range of other non-fee revenue sources," it said.
At present, there is no uniformity in fee waivers in central educational institutions. For example, SC and ST students get fee waivers in IITs but they are charged in most central universities. In state universities, too, there is no uniformity.
The commission said the fee structure should be dynamic and should be corrected for inflation by linking it with the wholesale price index (WPI) and consumer price index (CPI) every year.
For students from SC and ST backgrounds, it should be free education with a 100 per cent tuition fee waiver. For others, there should also be a system of full or partial fee waivers based on family income slabs. The commission recommended that for students whose
family income is Rs 6 lakh or less per annum, there should be no tuition fee. For students whose family income is between Rs 6 lakh and Rs 10 lakh, there can be a graded scale of tuition fee waivers, of 80 per cent, 60 per cent, 40 per cent, and 20 per cent. Full fee should be charged for those whose family income exceeds Rs 10 lakh per annum.
For private institutions, the commission has suggested setting up a separate regulatory board.
The national gross enrolment ratio (GER), the percentage of youths in the 18 to 24 years age group enrolled in higher education, was 27 per cent in 2019-20 while it was 38.8 per cent in Kerala. The GER in Kerala was 26.7 per cent for SCs in 2019-20 while it was 24 per cent for STs.
The commission said that universities that choose to conduct all-India admissions should incorporate a deprivation points system as implemented by Jawaharlal Nehru University (JNU) in BA and MA courses. This assigns weightage to candidates from backward districts of India.
Prof Ayesha Kidwai from JNU and a member of the commission said the fee waiver suggestion has relevance for institutions across the country.
"We also say that if Kerala universities are going to do all India admissions, they should use the deprivation policy system so that poor from the rest of India could study there," Kidwai said.