Kejriwal turns a new leaf, stops carping, goes on scheme overdrive
Since the Lok Sabha electio results, he has not taken on Modi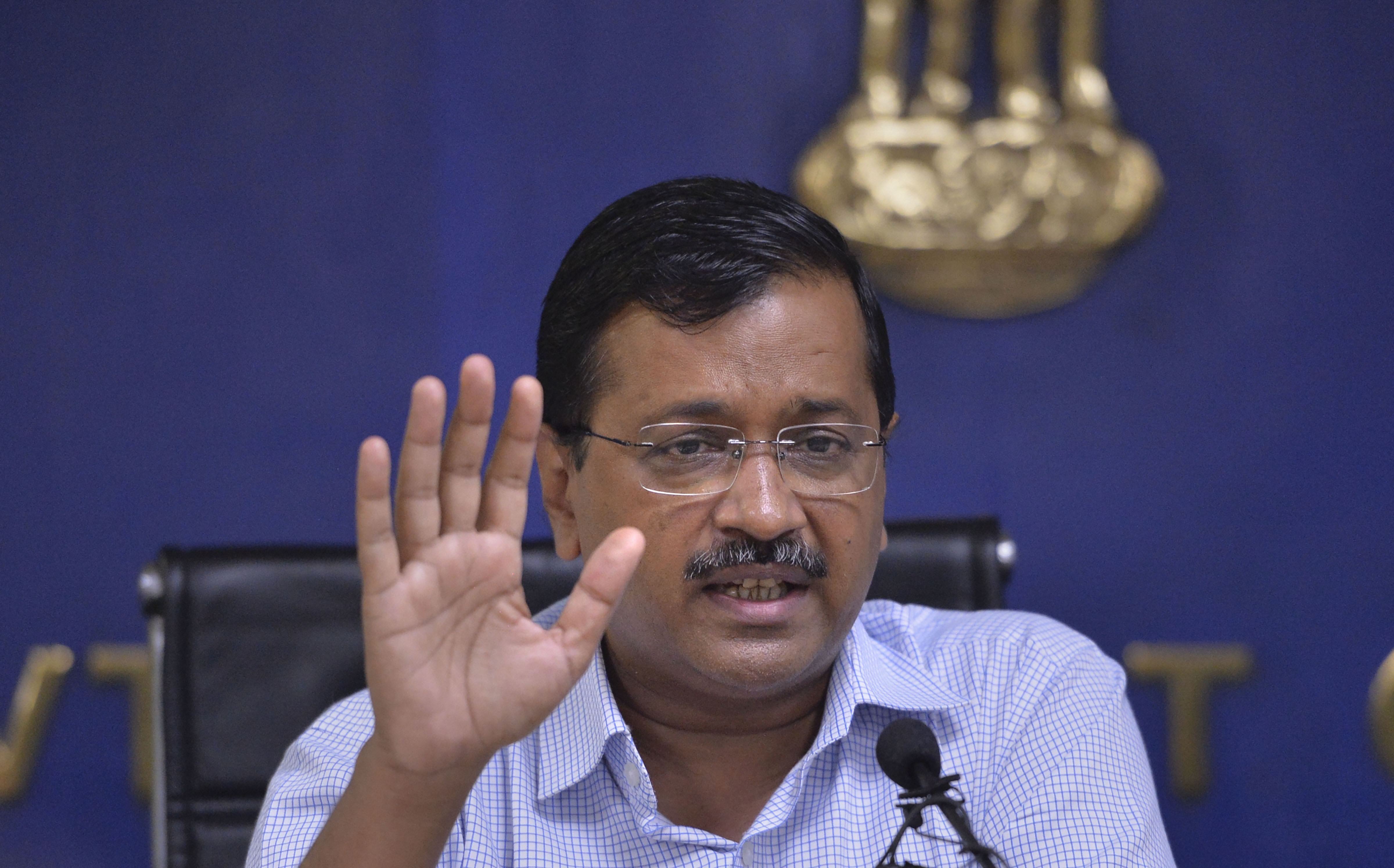 ---
---
Delhi chief minister Arvind Kejriwal has done two things since the May Lok Sabha election results. First, he has abandoned his avatar of the beleaguered administrator. Second, he has gone on a scheme announcement overdrive.
He has announced schemes for a water bill waiver, reduced electricity bills and increased scholarships for the poor, allowed women free bus rides and said metro stations will have WiFi.

Delhi faces elections early next year.
Religion too has got Kejrwal's attention. The Delhi chief minister scheme has announced free pilgrimages for senior citizens and championed the agitation for the Ravidas temple that was flattened after a lengthy court battle by the Delhi Development Authority. The DDA is under the central government.
With the blitz of outdoor campaigns, AAP has almost made its rivals, especially the Congress, almost invisible.
But Kejriwal has refrained from making any comment against the Centre, especially on its nationalist narrative.

Since his party's drubbing in the recent Lok Sabha election, Kejriwal has stopped complaining against the Lieutenant Governor and not organised sit-ins outside his house. Nor has he locked horns with Narendra Modi, whom he once called a "coward and a psychopath".
One instance when he did not potest against the Centre was when Jammu and Kashmir's special status was revoked.
Kejriwal had earlier spoken in favour of special powers to Jammu and Kashmir, but now he spoke about hoping for "peace" and "development" in the Jammu and Kashmir and Ladakh.
The change in Kejriwal's conduct is deliberate. After years of skirmishing with the establishment, and later with the BJP, the returns seem to be diminishing. Modi still enjoys formidable support in most parts of the country and this is not lost on Kejriwal.