Kashmir video test
Footage challenges cop version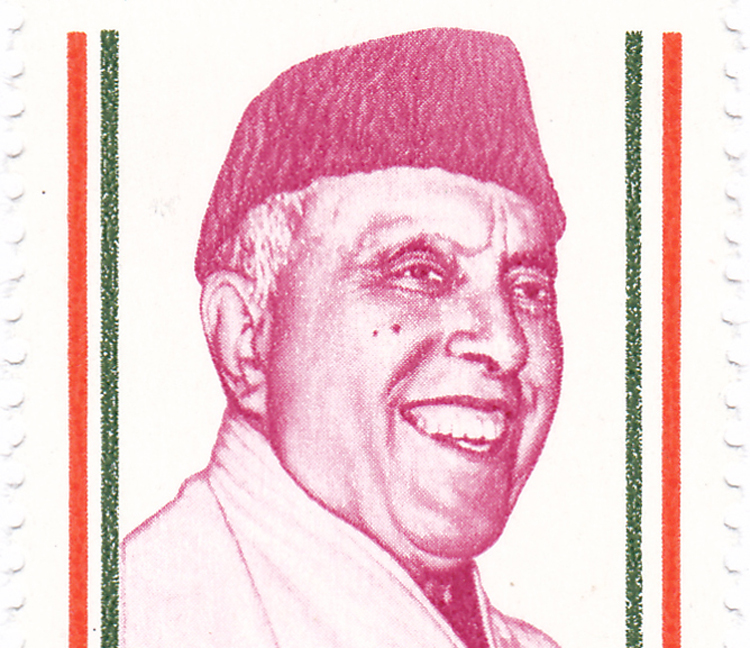 Sheikh Abdullah on a 1988 Indian postage stamp
(Wikipedia)
---
Srinagar
|
Published 06.11.19, 09:06 PM
|
---
Three of National Conference founder Sheikh Abdullah's descendants have circulated a video, shot on Wednesday, trying to nail the police claim that they are not under house arrest.
The video purportedly shows the police stop one of them as he tries to leave his house and lock the gate.
Sheikh Abdullah's daughter Khaleda Shah, son Mustafa Kamal and grandson Muzaffar Shah say they have been under house arrest since Jammu and Kashmir's special status was revoked on August 5.
But the police on Tuesday told Jammu and Kashmir High Court the trio had "neither been put under house arrest" nor had "their liberty… been curbed/jeopardised", prompting the court to dismiss as "not maintainable" and "unnecessary" the family's petition to be set free.
On Wednesday, the family circulated a video, shot by one of them, with the help of a journalist. It apparently shows Muzaffar walking towards the gate of his house where he is stopped by policemen who had entered the premises.
Shah is heard asking why the police are not letting them move out and why they are paying no heed to the court's order. The policemen can be seen locking the gate.
"They (the police) have been caught red-handed preventing us from stepping out. Their lie has been caught," Shah told The Telegraph over the phone.
He said the police had entered the two adjacent homes after learning the family was planning to come out during the day, apparently for the second time in two months.
"The police told us there was a threat to our lives. This is a blatant lie. In fact, we have a threat from the Indian state. I fail to understand why the police are lying on our detention," Shah said.
Shah's sister Aliya Shah said her mother Khalida and others in the family had been set to visit her aunt Suraiya Abdullah but the trio were "disallowed".
"The police are on the one hand telling the court they had never been put under house arrest and, on the other, they are not being allowed to step out. What kind of double standard is this?" she said.
"Our family is not afraid of guns and bullets," she added.
Shah said the family would approach the chief judicial magistrate. "We will show the fresh video on how we were stopped on Wednesday too," Shah said.