Valley PIL against film on Pandits
The film has been produced and directed by Vidhu Vinod Chopra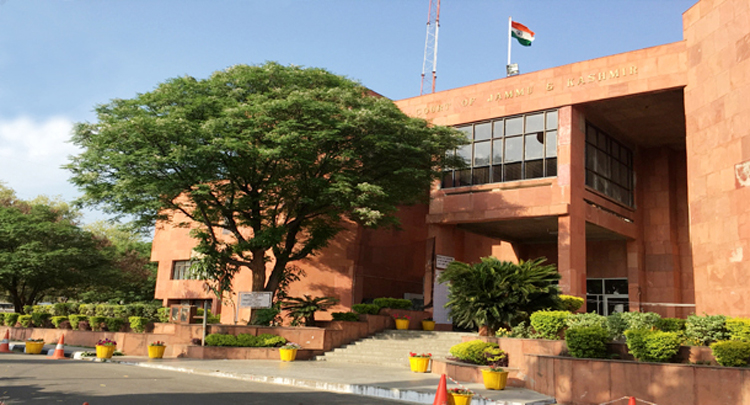 Jammu and Kashmir High Court
(Source: jkhighcourt.nic.in/)
---
Srinagar
|
Published 04.02.20, 08:43 PM
|
---
Kashmiri political activists have moved court demanding a stay on the release of Vidhu Vinod Chopra's film on the migration of Kashmiri Pandits, claiming that it would incite violence against Kashmiris in different parts of the country as it allegedly lays the blame at the door of Valley Muslims.
A PIL was filed on Tuesday in Jammu and Kashmir High Court in Srinagar against Shikara: The Untold Story Of Kashmiri Pandits, produced and directed by Chopra, seeking a stay on its release and the deletion of some scenes.
The film, scheduled for release on February 7, is set against the backdrop of the Kashmiri Pandit exodus from the Valley in early 1990, months after militancy cropped up there.
The petitioners are Iftikhar Misgar, Majid Hyderi and Irfan Hafiz Lone, all political activists. Hyderi, also a journalist, told The Telegraph that they had issues with not just the timing of the release of the film, but also certain objectionable scenes.
"We are asking for stalling the release and deleting a few scenes that portray the Valley's Muslims in a bad light," he said. "We are hopeful the petition will be admitted before the film's release. We have urged the court to take the case up on a priority basis."
The petition has been filed on the basis of the movie's trailer and certain other promotional material.
The official handle of Vidhu Vinod Chopra Films tweeted on Tuesday night: "We have just learnt from media sources that a petition has been filed in the Hon. J&K HC against the release of Shikara. We have no other information about the matter. Our counsel Harish Salve will take appropriate steps as may be required."
While tweeting the trailer of the film on January 7, Vidhu Vinod Chopra Films had said: "More than 4,00,000 Kashmiri Pandits lost their homes and became refugees in their own country. Three decades later, watch their story unfold…."
Sections of Pandits have also been critical of Shikara, saying it might not do justice to their narrative.
One of the screenplay writers of the film, Rahul Pandita, seen as a hardliner in Pandit circles, recently tweeted: "I am a Kashmiri Pandit who lost everything in 1990, while you were doing God knows what in Bombay….
The petition calls the Pandit migration one of the most disturbing, painful and heart-wrenching incidents, but claims that Kashmiri Muslims had been dead against their migration, and not the ones who instigated it. "Government records also suggest that there was no role of the Muslim population, especially Kashmiri Muslims, for the mass migration," it said.
The petition claims the film has presented a cruel and shabby picture of the local population, especially Muslims, "which has a tendency of hurting the sentiments of all Kashmiris and instigate violence against Kashmiri Muslims, particularly students, outside".