Kashmir parties cheer ceasefire agreement
A People's Democratic Party leader hoped the development might ease the 'relentless crackdown' on dissent in Kashmir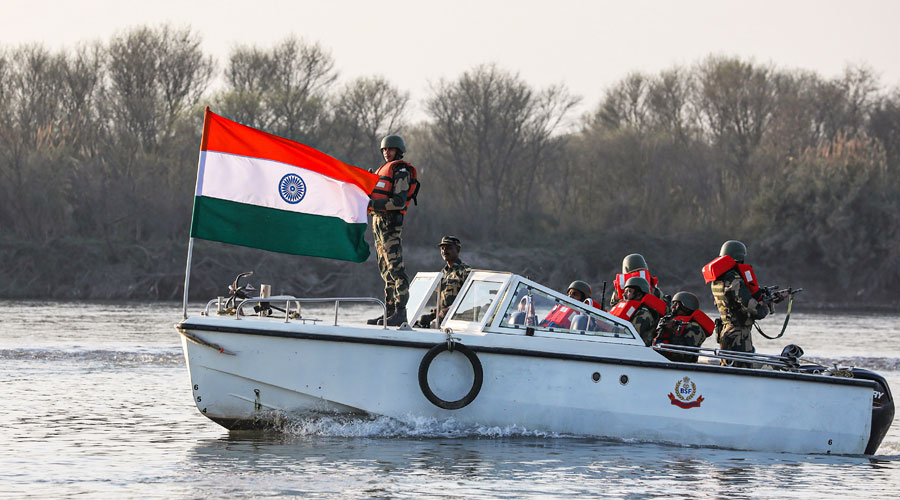 ---
|
Srinagar
|
Published 26.02.21, 01:15 AM
---
The cross-border consensus on the ceasefire agreement has raised the prospects of a thaw after years of troubled relations between India and Pakistan.
Political parties in the Valley cheered the decision and expressed hope this would pave the way for a dialogue for resolving the issues between the two nations.
For Valley politicians, particularly its pro-India camp, battling iron fist policies for the past two years, the decision to cease fire has come as a pleasant surprise.
A People's Democratic Party leader hoped the development might ease the "relentless crackdown" on dissent in Kashmir and give the "necessary breathing space" to them.
"Just at a time when we thought things might worsen in the coming weeks and months, the decision indicates the two countries might be up something different. Let us pray it is just a beginning and more announcements might follow," a leader said.
"Otherwise, every day we encounter a hostile government and agencies putting curbs on us and doing all they can to drag us in fake cases. A number of our senior leaders are rotting in jails and (former chief minister) Mehbooba (Mufti) ji is repeatedly put under house arrest."
Mehbooba said it was a "big and welcome development" and dialogue was "the only way forward if both countries want to stop the unending cycle of violence & bloodshed across the borders and J&K."
Former chief minister Farooq Abdullah said the decision would go a long way in "ushering long lasting peace".
"National Conference has always been a strong votary of Indo-Pak peace. It is the people of Jammu and Kashmir that have been facing the brunt of escalating tensions alongside the borders. I hope the agreement is followed in letter and spirit," he said.
Moderate Hurriyat chairman Mirwaiz Umar Farooq said it was a "move in the right direction" and hoped two sides will address the core concern of Jammu and Kashmir in keeping with the aspirations of its people, which he said, "is the cause of conflict and violence in the region".
The joint statement said the two sides reviewed the situation along the LoC and other sectors in a "free, frank and cordial atmosphere" and agreed to address each other core concerns. "In the interest of achieving mutually beneficial and sustainable peace along the borders, the two DGsMO agreed to address each other's core issues and concerns which have propensity to disturb peace and lead to violence," it said.
"Both sides also reiterated that existing mechanisms of hotline contact and border flag meetings would be utilised to resolve any unforeseen situation or misunderstanding."
Official sources said the India-Pakistan joint statement could become possible because of back-channel discussions at the top level.
Pakistan Prime Minister Imran Khan's special assistant on national security division and strategic policy planning Moeed Yousuf has also confirmed two sides have been making efforts to break ice.
Imran on Wednesday appeared to be toning down his rhetoric.
"Our only dispute is Kashmir and it can only be resolved through dialogue," Imran said while addressing the Sri Lanka-Pakistan Trade and Investment Conference in Colombo.
"Immediately when I came into power, I approached our neighbour India and explained to PM Modi that the way forward for the subcontinent is to resolve our differences through dialogue. I didn't succeed but I am optimistic that eventually, sense will prevail. The only way the subcontinent can tackle poverty is by improving trade relations."
Earlier, Pakistan army chief General Qamar Javed Bajwa had said the two countries must resolve the Kashmir issue in a "dignified and peaceful manner".
Delhi this week allowed Imran to use its airspace to visit Sri Lanka.