Kashmir mobile relief promise
No mobile, Internet services for 68 days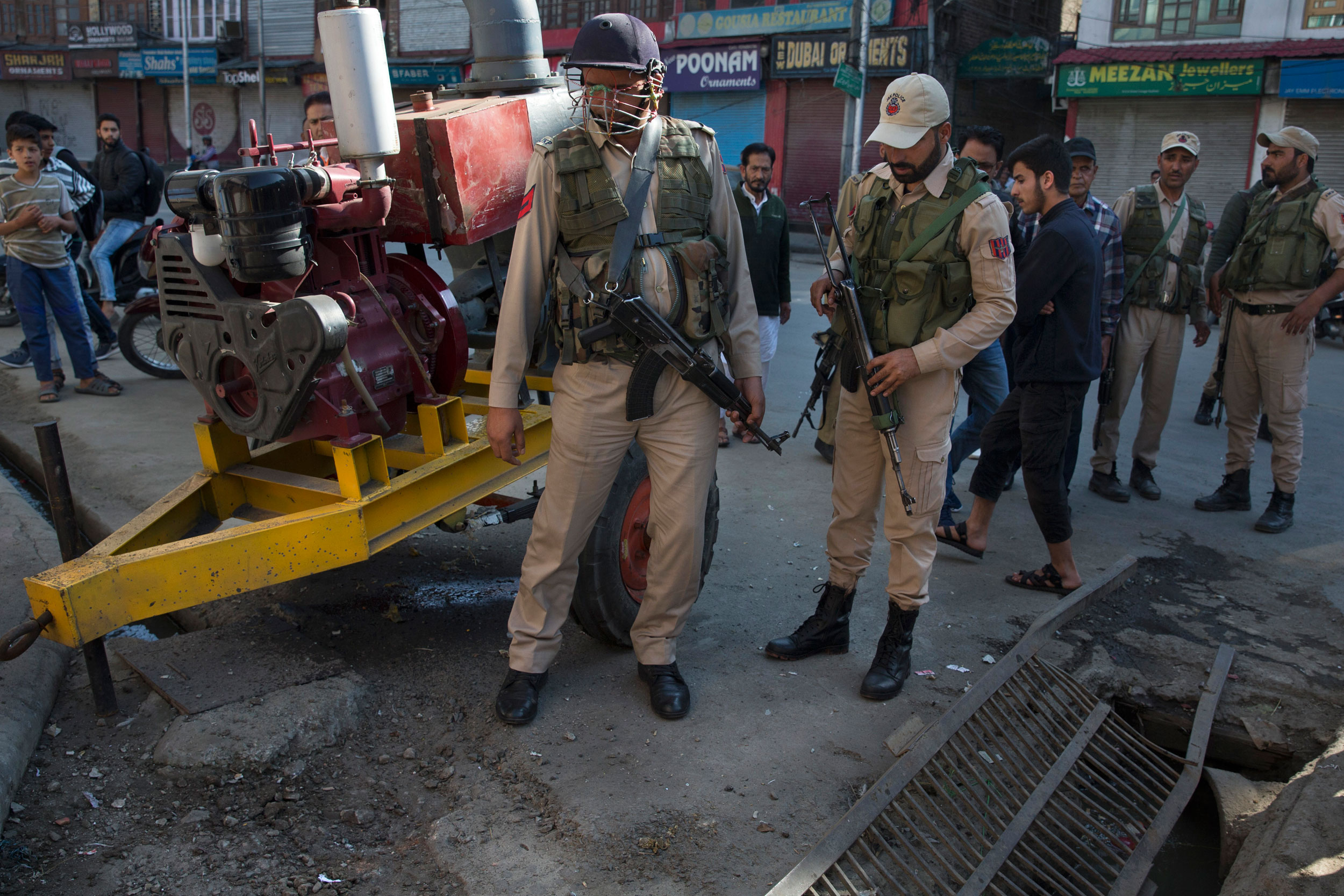 ---
|
Srinagar
|
Published 12.10.19, 10:04 PM
---
The Jammu and Kashmir government on Saturday announced the restoration of post-paid mobile connections in the Valley from Monday noon, taking the first major step towards lifting the communication blockade.
But the decision hung a question mark over the authorities' longstanding claim that the blockade had been imposed to tackle the cross-border militant threat, particularly since the government reaffirmed the threat on Saturday and a grenade blast in the heart of Srinagar left eight civilians injured.
Valley residents have for the past 68 days been deprived of mobile and Internet services, which were suspended when the government revoked Jammu and Kashmir's special status on August 5.
The ban on prepaid mobile connections and Internet services will continue, although government spokesperson Rohit Kansal said that "Internet facilities are being opened" at tourist spots. Earlier, the government had restored the 44,000 landline connections in Kashmir.
"After reviewing the situation in Jammu and Kashmir, a decision was taken to restore mobile phone facilities in all the remaining areas of Jammu and Kashmir," Kansal said.
"More specifically, all post-paid mobile phones, irrespective of the telecom service provider, will stand restored and be functional from 12 noon on Monday, 14 October 2019. This will cover all 10 districts of Kashmir province."
Kansal did not say how many connections would be restored. Around 66 lakh people have prepaid and post-paid mobile connections in the Valley.
Kansal said the mobile restoration would encourage tourists to visit the state. Earlier this week, the government had lifted its advisory asking tourists to stay away from Kashmir.
"Students can be in touch with (their) parents while attending school; businessmen can be in touch with customers; transporters can contact clients; and contractors can be in touch with staff," he added.
He reiterated that several of the restrictions, including the information blockade, had been imposed "to prevent externally aided terrorists from disturbing peace and inflicting casualties on innocent civilians".
In the same breath, he said that "credible inputs continue to be received of the likelihood of large-scale terrorist attacks, sponsored by forces inimical to the nation and from outside its borders".
It remained unclear why the mobile ban was being partially lifted if the militant threat continued.
Kansal urged businessmen, industrialists, traders, transporters, shopkeepers, hoteliers and contractors not to fear the militants or the separatists but go about their business normally.
Kansal said the terrorists "meant not only to cause large-scale damage to life and property but also create an atmosphere of fear and terror".
Around 3pm, a grenade was lobbed in the heart of Srinagar, allegedly to warn people violating the shutdown. While all shops in the market were shut, a few dozen roadside vendors had set up stalls and people were making their daily purchases. Eight were taken to hospital with minor injuries, of whom one has been discharged.
A woman selling fruits told this newspaper the grenade had exploded at a relatively isolated spot where some vehicles were parked.