Kashmir journalists raise voice
'Journalists have been crippled, overwhelmingly disabling them from reporting the ground situation'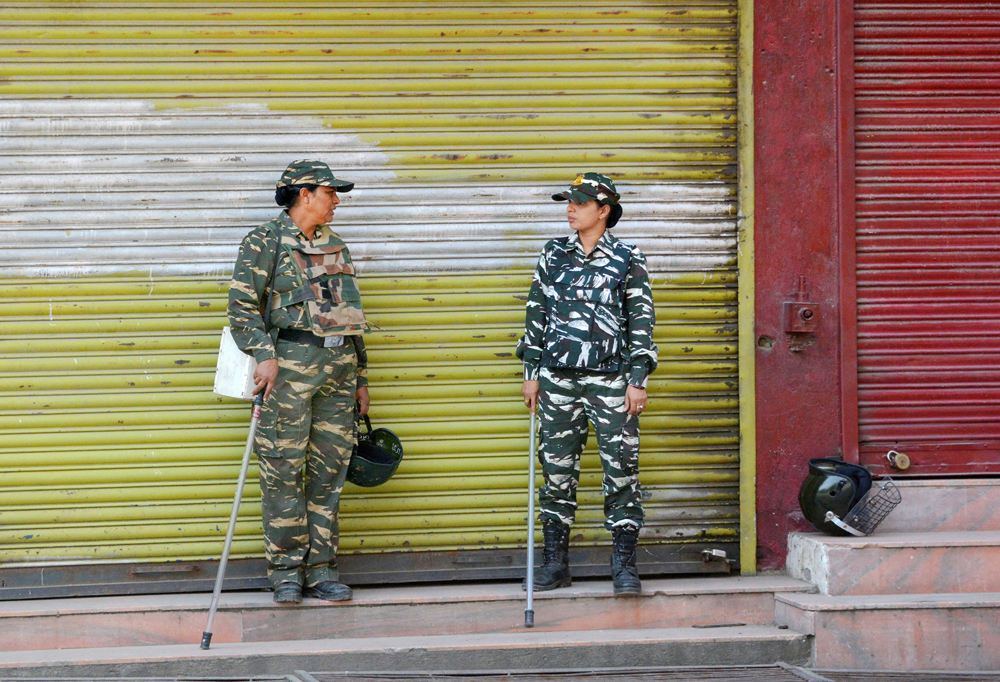 ---
Srinagar
|
Published 03.09.19, 10:42 PM
|
---
Kashmiri journalists have broken their silence on the month-long communication blockade in the Valley, saying in a statement: "Journalists have been crippled, overwhelmingly disabling them from reporting the ground situation."
The statement was issued by the Srinagar-based Kashmir Press Club on Tuesday.
A spokesman said the press club had on several occasions requested the government to restore phone and Internet connections of journalists and media outlets, but that "these efforts have proved futile as these services have not been restored to journalists till date".
For about a week after the blockade was enforced, print media journalists had no formal way to file their reports. Then, a media facilitation centre was set up with one Internet connection.
"Hundreds of journalists (local and visiting) and media workers are forced to stay in the queue waiting for their turn. The centre is equipped with only five computers and a low-speed Internet connection," the spokesman said.
"Despite repeated reminders by the press club, the directorate of information and public relations has not made any attempt to enhance services, including open access to Wi-Fi for journalists at the centre, until Internet and telephone facilities are restored in the Valley," he said.
The press club expressed serious concern over the harassment of journalists and said one reporter had been summoned by police and asked to reveal his sources.
The spokesman said three senior journalists, two of whom work for international media outlets, had been asked to vacate government accommodation as soon as possible.
The press club also condemned the manner in which Kashmiri journalist and author Gowhar Geelani, an executive member of the Kashmir Press Club, was stopped at Delhi airport and prevented from boarding a flight to Germany on August 31 to attend a media training workshop.
The press club thanked the Press Club of India, the Editors Guild of India and media advocacy groups for expressing solidarity with Kashmir journalists.